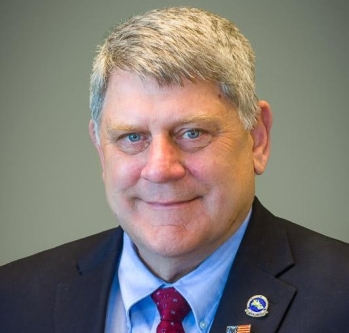 Hon. Jeffrey Snyder
Commissioner, Clinton County, Pa.; President, County Commissioners Association of Pennsylvania
About Hon. Jeffrey Snyder
Commissioner Jeff Snyder is a resident of Woolrich, PA. He earned a B.S. in elementary education from Lock Haven University in 1978. He owned and operated Chatham Run Feed Mill for 33 years and was a member of the Keystone Central School Board for 20 years. Commissioner Snyder has been married for 41 years to his wife, Toni. They have 2 children and 4 grandchildren.
Commissioner Snyder has served as a Clinton County Commissioner since January 2012 and has served on 21 of the county's boards and authorities. He currently serves as chairman of the STEP board, Clinton County's Building and Grounds Committee, and the Susque-View Board of Trustees. Commissioner Snyder also currently serves as a member of the following boards and authorities; SEDA-COG, Aging Advisory Council, Children and Youth, Court Security Advisory, Safety Committee, Tourist Promotion Agency, Clinton County Justice Advisory, Victims of Crime Act Funding, Re-Entry Housing, Prison Board, Lycoming/Clinton Joinder, Board of Assessment Appeals, and the Advocates for a Drug Free Tomorrow. He is a member of Saint Luke's United Church of Christ, the Lock Haven Kiwanis Club, where he served as President in 2019, the Lock Haven Elks Lodge #182, the Lock Haven Moose Club #100. La Fayette Lodge #0199, and a life member of the Woolrich Volunteer Fire Company.
Commissioner Snyder was re-elected for a third term as Clinton County Commissioner in November 2019. He currently serves as President of County Commissioners Association of Pennsylvania (CCAP.) As president, Commissioner Snyder is looking forward to promoting CCAP's five priorities for 2020: Behavioral Health Funding; Solutions to the EMS Crisis; County Property Tax Reform; Rural Broadband Expansion; and Adult Probation Funding.