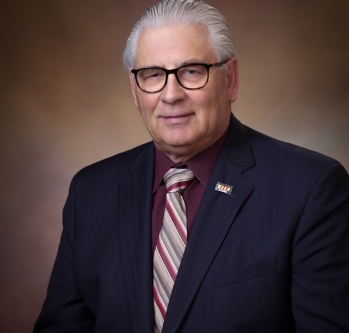 Hon. Bill Holen
Commissioner, Arapahoe County, Colo.
About Hon. Bill Holen
Bill L. Holen represents District 5, which includes the City of Glendale and portions of the City of Aurora. He was first appointed commissioner in January 2012, elected to his first term as commissioner in January 2013, and sworn into his third term Jan. 11, 2021. His term expires January 2025. He served as Finance Officer in 2018, as Chair Pro Tem in 2020, and is currently serving as Finance Officer in 2022. As commissioner, Holen oversees the Information Technology and Facilities and Fleet Management departments. Goals Bill's goal as Commissioner is to ensure the County's fiscal situation is managed efficiently and effectively and that taxpayer dollars are being fairly dispersed. He aims to maintain a high level of service for Arapahoe County citizens and to improve collaborative efforts with cities, counties, and state and federal governments, so that public resources are properly used. Background Prior to serving as commissioner, Bill worked as a Constituent Services Representative for Congressman Ed Perlmutter with a focus on national security, defense and veterans' affairs. He also worked as Manager of Marketing Services for the United Airlines Service Co. and was a staff member for former U.S. Senator Gary Hart. Bill served as a citizen on the County's Fairgrounds and Regional Park Steering Committee. Bill is a Vietnam Army veteran and a former member of the Colorado Air National Guard. He lives in Aurora with his wife, Debi. He has one son, Jon.