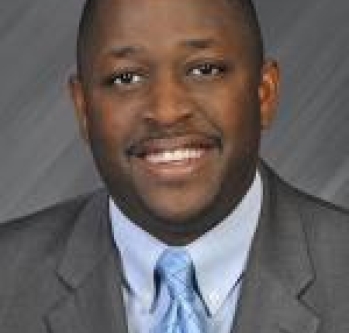 Garth Graham, M.D., MPH
President, Aetna Foundation
About Garth Graham, M.D., MPH
Garth Graham, M.D., MPH, is the President of the Aetna Foundation and Vice President of Community Health for Aetna, Inc., Garth is also a cardiologist and public health expert.
He oversees the community health initiatives for the Foundation and Aetna, Inc., bringing his experience as a former deputy assistant secretary at the U.S. Department of Health and Human Services under the Obama and Bush administrations where he also ran the Office of Minority Health. He directed the development of the federal government's first National Health Disparities Plan released under the Obama administration.
Along with his role at the Aetna Foundation, Garth is a clinical associate professor of medicine at the University of Connecticut. He contributes to several boards including being named by the President to the U.S. Federal Coordinating Council on Comparative Effectiveness Research, the Institute of Medicine Board on Population Health, the American Heart Association/American Stroke Associational National Quality Oversight Committee, the American College of Cardiology/American Heart Association Task Force on Clinical Data Standards and many others
Dr. Graham holds a medical degree from Yale School of Medicine, a master's in public health from Yale School of Public Health and a bachelor of science in biology from Florida International University in Miami. He completed clinical training at Massachusetts General Hospital and Johns Hopkins where he trained in cardiology and interventional cardiology. He holds three board certifications including internal medicine, cardiology and interventional cardiology.