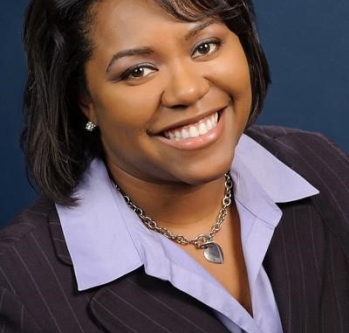 Fakelia Guyton
Program Director of Early Childhood, DuPage Federation on Human Services Reform, DuPage County, Ill.
About Fakelia Guyton
FaKelia 'Kelia' Guyton, MA, is the Program Director of DuPage Early Childhood Collaboration at DuPage Federation on Human Services on Reform in Lombard, IL. FaKelia holds a Bachelor's degree in Business Management and a Masters in Public Policy from National-Louis University. FaKelia provides leadership for the county-wide Early Childhood Collaboration. She ensures the implementation of the strategic plan, supports the established seven local collaborations, develops and maintains relationships across multiple sectors, and supports newly emerging collaborations in communities with concentrated poverty. She has 15 years of knowledge and experience in early childhood development and family support; starting as a Head Start classroom teacher to trainer, to administration/program management, and now providing leadership in community systems-building/policy shaping in DuPage County with specific focus on the Birth to Five - Early Childhood landscape. Her experience has supported hundreds of families with young children in Latin and African American communities across Chicago metropolitan area: Garfield Park & Austin neighborhoods), Aurora, Evanston, and Skokie. She was named 2017 Barbara Bowman Leadership Fellow. She is involved in serval subcommittees within the IL Early Learning Council: All Families Served Committee, Data Research and Evaluation, and Community Systems Development. She serves in several leadership capacities:
• Erikson Institute's Early Childhood Leadership Academy
• Vice President of the Early Head Start Child Care Partnerships Advisory Board at the YWCA Metropolitan Chicago
• College of DuPage Early Childhood Advisory Board
• Member of IL Action for Children PPA Conference Advisory Group
• Co-Chair of IL Association for Infant Mental Health Chicago Chapter
She has three foundational building blocks that guide her career and personal life: 1) Family Support Principles; 2) Diversity-Informed Infant Mental Health Tenets; and 3) Trauma-Informed practices. Currently she is completing the Infant Mental Health Graduate Certificate at Erikson Institute and an Masters of Divinity at Northern Seminary. FaKelia was recently named 2017 Barbara Bowman Leadership Fellow by Erikson Institute. In 2009, she developed and incorporated a single mom's support group and organization: Project Single Moms and Empowered Single Parents. Amid all accomplishments, the greatest raising a happy teenager, Kayla.