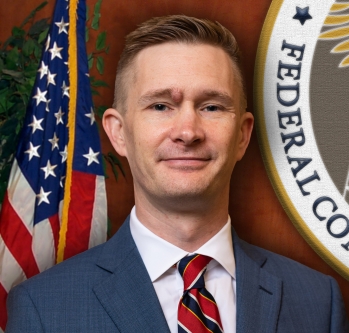 Ed Bartholme
Senior Outreach Director
About Ed Bartholme
Eduard Bartholme serves as Senior Outreach Director on the Broadband Data Task Force, coordinating external engagement with consumers, governmental entities and filers. In this role, he oversees the technical assistance teams for the Broadband Data Collection, ensuring that system users have the support they need to contribute to the collection.
Ed joins the Task Force from the Consumer and Governmental Affairs Bureau, where he currently serves as a Deputy Bureau Chief. He joined the FCC in 2019 to lead the Commission's education and outreach efforts along with the consumer complaints and inquiries division.
Prior to joining the FCC, Ed spent 10 years as the Executive Director and CEO of Call For Action, Inc. (CFA), an international, non-profit network of hotlines serving consumers and small businesses. At CFA, he was involved in the expansion of the organization to eleven new locations and worked to broaden its network of media affiliate offices to include radio, TV and print outlets. He developed consumer education guides on a wide variety of issues and was frequently interviewed as an expert by local and national media outlets. Additionally, he oversaw volunteer teams at 23 remote offices and spearheaded the redesign of the case management database used by the organization to track consumer complaints.