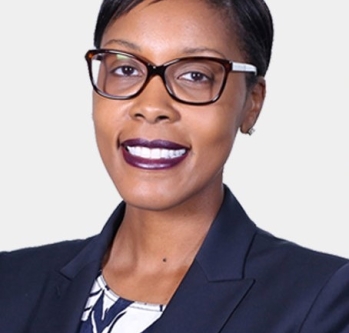 Dr. Jamila Taylor
Director of Health Care Reform and Senior Fellow, The Century Foundation
About Dr. Jamila Taylor
Dr. Jamila K. Taylor is director of health care reform and senior fellow at The Century Foundation, where she leads TCF's work to build on the Affordable Care Act and develop the next generation of health reform to achieve high-quality, affordable, and universal coverage in America. A renowned women's health expert, Taylor also works on issues related to reproductive rights and justice, focusing on the structural barriers to access to health care, racial and gender disparities in health outcomes, and the intersections between health care and economic justice.

Throughout her 20+ year career, Taylor has championed the health and rights of women both in the U.S. and around the world, promoting policies that ensure access to reproductive and maternal health care, including building support for insurance coverage of abortion. Before TCF, Taylor served as senior fellow and director of Women's Health and Rights at the Center for American Progress (CAP), where she led CAP's efforts to advance policies that ensure that women have an equal opportunity to live healthy and economically secure lives. Prior to CAP, she was a senior advisor at Ipas, a global NGO dedicated to ending preventable deaths and disabilities from unsafe abortion. She started her career as a congressional staffer in the office of Rep. Robert "Bobby" Scott (D-VA), and has also worked for the Virginia General Assembly, the AIDS Institute, the National Network of Abortion Funds, and the Center for Health and Gender Equity.

Taylor has published and presented extensively on topics related to reproductive health and rights and public policy. Her work has been seen in The Hill, RealClearPolicy, RealClearHealth, The Nation, U.S. News and World Report, Rewire, BillMoyers.com, Yale Journal of International Affairs, Georgetown Journal of International Affairs, as well as a host of other publications. She has provided commentary on women's health policy issues on NPR, Morning Consult, Women@Work—Powered by the Wharton School, "The Leslie Marshall Show," C-SPAN, Fox News, and other media programs.