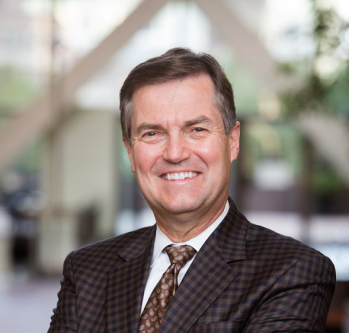 David Hough
County Administrator, Hennepin County, Minn.
About David Hough
David J. Hough is the County Administrator (Chief Executive Officer) of Hennepin County, the largest county in the State of Minnesota, with a population of nearly 1.3 million people. Hennepin is the thirty-third largest by population out of 3,100 counties in the United States.
In this role, he provides countywide strategic leadership and direction to seven lines of business, including 45 departments and nearly 9,000 employees. Mr. Hough oversees the annual operating and capital budgets of over $2.5 billion, makes policy recommendations to the seven-member County Board of Commissioners and carries out the vision and policy directives of the County Board.
Mr. Hough has been with Hennepin County for nearly 40 years including 25 years in the Hennepin County Attorney's Office serving in several roles, including Managing Attorney of the Civil Division, Attorney to the County Board and as the County Attorney's Civil Deputy.
He assumed the role of Deputy County Administrator in 2008 and accepted the position of County Administrator in 2013. Over the past ten years, Mr. Hough has driven a set of core values and established the organization's vision and focus on Disparity Reduction. This includes the creation of seven disparity domains (education, employment, income, housing, health, transportation, and justice) focused on removing barriers, creating access and opportunity, and eliminating racial disparities.