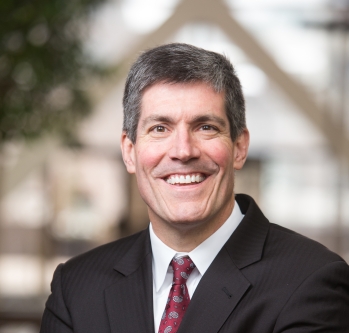 Andrew Baker, M.D.
Chief Medical Examiner, Hennepin County, Minn.
About Andrew Baker, M.D.
Dr. Andrew Baker is a graduate of the University of Iowa College of Medicine. He completed his residency in pathology at the University of Iowa Hospitals and Clinics and completed a year of specialized training in forensic pathology in Minneapolis, Minnesota. He is board-certified in anatomic and clinical pathology, with subspecialty certification in forensic pathology. He is a fellow of the College of American Pathologists (CAP), and serves on the CAP Forensic Pathology Committee. He is a fellow of the National Association of Medical Examiners and the American Academy of Forensic Sciences, having served as the Chair of the Academy's Pathology/Biology section and currently serving on the Board of Directors and the Executive Committee.
Dr. Baker began practicing as a full-time forensic pathologist with the Hennepin County Medical Examiner's Office in Minneapolis, Minnesota, in 2002. He was appointed to the position of Chief Medical Examiner for Hennepin County in 2004, and was reappointed in 2008, 2012, and 2016. In 2013, Dr. Baker's office expanded to provide all medical examiner services to Dakota and Scott Counties in the metropolitan Twin Cities area. Dr. Baker also holds appointments at the Hennepin County Medical Center and the University of Minnesota. He serves as the Treasurer for the Minnesota Coroners' and Medical Examiners' Association and has previously served on the Board of Directors of the Innocence Project of Minnesota. Dr. Baker's forensic interests include management of mass fatalities, the investigation of fatal child abuse, and investigation of sudden deaths in children and young adults.