Recovery requires 'whole person' care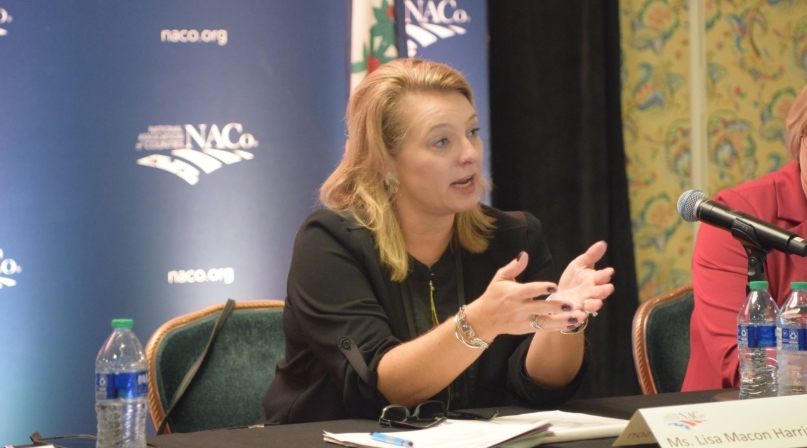 Key Takeaways
Conventional wisdom is shifting regarding substance use disorder treatment, but given the limitations in rural counties, local officials may have to put their shoulders into helping make that shift, if they want to put their communities in a position to succeed.
As addiction continues to compromise millions of lives, the "whole person" approach reflects the science of how drugs interact with bodies and brains. It's a matter of demonstrating leadership about changing attitudes and offering resources to support practitioners at work.
"One of the things that we're doing across the nation now, a little bit better at a time, is to make sure that we treat the brain as a part of your body," said Lisa Macon Harrison, director of the Granville Vance Public Health District in North Carolina, which serves Granville and Vance counties.
"When we're running a county and we have incarcerated individuals who need access to medication to help their brain get better so that they can become more productive members of our society on the other side of that incarceration experience, that's my job to have that conversation," Harrison said, noting that some county officials aren't sold on the levels of treatment necessary to help people struggling with addiction.
At the same time, the lack of treatment capacity can inspire unwitting migration in rural counties, as Arlene Hudson, a behavioral health clinical liaison for Aetna Insurance in West Virginia pointed out.
"If you're shipped from Mercer County all the way up to the northern panhandle [in West Virginia], that could be seven hours away," she said. "Everybody talks about brain drains and how, in our rural communities, we're losing our children because they're moving away. Another way we're losing our children is because they're being taken out of their community and either put into residential treatment facilities in a completely different community or even out of state. Some of them never come back."
Hamilton Baiden, CEO for Youturn Health, advised that intervention be done on a sliding scale, that a little bit of engagement and buy-in is better than turning someone off with demands and ultimatums that can be unreasonable, given the dependency they're facing. Substance use disorder usually takes a long time to progress to a compromising point in someone's life, so the expectation that rehabilitation can be done quickly is illogical, he said, with 11 years in recovery backing up his assertion.
"It's pretty simple — I've got to forever change everything about my life and if I can't do that on my own, then I need to go to treatment for six weeks and then come back and act like it didn't happen," he said facetiously.
Youturn Health's treatment model pairs people who are suffering from substance use disorder and their families with peer counselors who can offer guidance and galvanize support systems for "people who have a disease that causes irrational thinking."
Baiden used a hypothetical client, "Greg," to make a point. If Greg has substance use disorder, and he has been receiving medication-assisted treatment while incarcerated, the counselor's first job upon release is to work to ensure the continuity of his treatment.
"Instead of relying on 'Greg' to do the right thing… we put the onus on us," Baiden said.
The prevention aspect of her job demands she educate people the same way Baiden is doing, Harrison noted.
"There are lots of players in a system of care that go from prevention to treatment, and if all of those players — and especially in a rural community who all know each other pretty well — don't have the same perspective that substance use disorder is a disease, and that people who have that disease should not be judged inappropriately or we should not have stigma against them, then we have a much harder job, a much bigger hill to climb."
"We have a whole group of nurses, and the challenge in rural areas is that everyone knows everyone and so whether you need a health department for maternal health or communicable disease prevention or opioid treatment you might not want to see Tiffany, the nurse that you went to high school with, and that's been a real challenge that we've had to communicate around to make sure people know we are a safe space, we are no-judgment zone."
Prevention also involves affecting supply. Jason Sundby, CEO of Deterra, described how his product — Deterra — neutralized drugs, which families can use to dispose of unused medication in one of his pouches, filled with water, to keep it out of the hands of the wrong people. He said at least 10 counties have mailed out pouches to every household.
"Abusers start with prescription painkillers," he said. Sixty-seven percent of those folks never had a prescription themselves. Where did they get it? Out of grandma's medicine chest. If that drug isn't there to be abused, misused or diverted, you don't end up with all of this downstream supply."
He recounted Ohio Attorney General Dave Yost's perspective on the supply side.
"If you have a broken water main in your town, are you going to spend all of your time, energy and money trying to clean up the water before you shut off the water main?" he recalled Yost saying.
"You're not going to make much progress."
Related News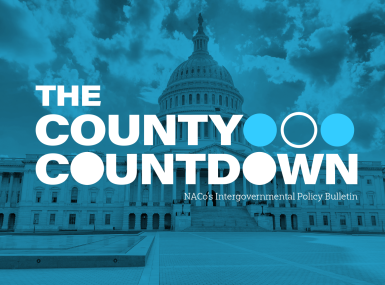 Every other week, NACo's County Countdown reviews top federal policy advocacy items with an eye towards counties and the intergovernmental partnership.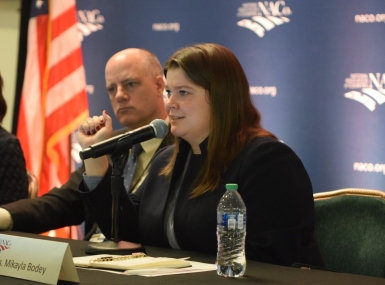 Stories from county officials help members of Congress understand funding needs during negotiations for the next farm bill, which affects a wide swath of rural priorities.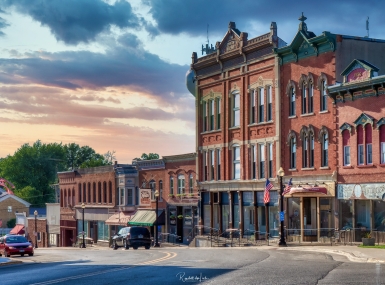 Senators introduced the Rural Partnership and Prosperity Act, bipartisan legislation intended to advance economic development in rural counties and overcome barriers to obtaining federal funding and resources.
Featured Initiative
Opioid Solutions Center
NACo's Opioid Solutions Center empowers local leaders to invest resources in effective treatment, recovery, prevention and harm reduction practices that save lives and address the underlying causes of substance use disorder.