Reports & Toolkits
County News Spotlight on State Policy Trends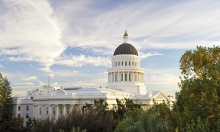 Error message
In order to filter by the "in queue" property, you need to add the Entityqueue: Queue relationship.
Document

County News Spotlight on State Policy Trends

What's happening in your statehouse?

What's happening in your statehouse?

2021-06-28

Reports & Toolkits

2023-04-11
Related News
Related Resources
Related Resources
Blog

Every other week, NACo's County Countdown reviews top federal policy advocacy items with an eye towards counties and the intergovernmental partnership. Watch the video and explore NACo resources below on some of the top issues we are covering this week.

Blog

NACo has sent a letter to congressional leaders urging them to prioritize federal investments in crucial local government activities through the FY 2024 appropriations process.

County News

Formerly a Montgomery County, Md. Council member, Tom Perez is now the White House director of intergovernmental affairs
Reports & Toolkits

County governments across America play a critical role in preparing for or recovering from major disaster events. Since 1980, the United States has experienced 363 weather or climate related disaster events that have cost under $2.6 trillion dollars and taken the lives of 15,971 people.

Press Release

County leaders invited to White House for announcement of new proposed rule 

Press Release

NACo today issued a statement of support for bicameral, bipartisan legislation reforming the National Flood Insurance Program.