Reports & Toolkits
County News Spotlight on State Policy Trends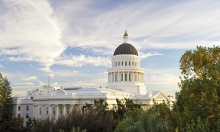 Error message
In order to filter by the "in queue" property, you need to add the Entityqueue: Queue relationship.
Document

County News Spotlight on State Policy Trends

What's happening in your statehouse?

What's happening in your statehouse?

2021-06-28

Reports & Toolkits

2021-11-18
Related News
Related Resources
Related Resources
Blog

Nonprofits play a critical role in our communities. Small nonprofits make up the bulk of the 1.6 million organizations that help augment or supplement county services.

Blog

The U.S. Department of Treasury released new guidance that provides additional flexibility to use American Rescue Plan Act State and Local Fiscal Recovery Funds to boost the supply of affordable housing in counties' communities.

County News

From Cook County, Ill.'s medical debt relief plan, to Boone County, Ky.'s universal internet plan to Adams County, Colo.'s equity rubric for grant proposals, counties have used ARPA funding to strengthen what were vulnerabilities.
Video

On September 15, county officials from across America will advocate on Capitol Hill for the Payments in Lieu of Taxes (PILT) program. As part of these advocacy efforts, NACo will host a PILT briefing at 12:30 p.m. EDT.

Press Release

Washington, D.C.— Today, the seven leading organizations representing state, territory and local governments —The U.S.

Reports & Toolkits

The IRA offers counties the opportunity to pursue clean energy initiatives and reduce emissions through new competitive grant programs, local resiliency investments and clean energy tax credits.