According to the U.S. Department of Housing and Urban Development, an estimated 550,000 people experienced homelessness on any given night in 2018. Of those, approximately 67 percent were individuals with the remainder (33 percent) represented families with children. Each year, counties invest nearly $11 billion in housing and community development, with local governments playing a key role in housing affordability, community planning, land use and zoning. Counties also invest heavily in housing supportive services for individuals with disabilities, veterans and those experiencing homelessness.
According to the Centers for Disease Control and Prevention, practicing social distancing and cleaning your hands often are among the precautions the population at large can take towards protecting themselves against COVID-19. Following these guidelines, however, can prove particularly challenging for people experiencing homelessness, many of whom may not have consistent access to cleaning products and running water. Unhoused individuals may also be less likely to access health services, more likely to suffer from an undiagnosed pre-existing condition and are unable to shelter in place and/or self-quarantine. Controlling the spread of COVID-19 within unhoused populations is a critical undertaking for communities across the country.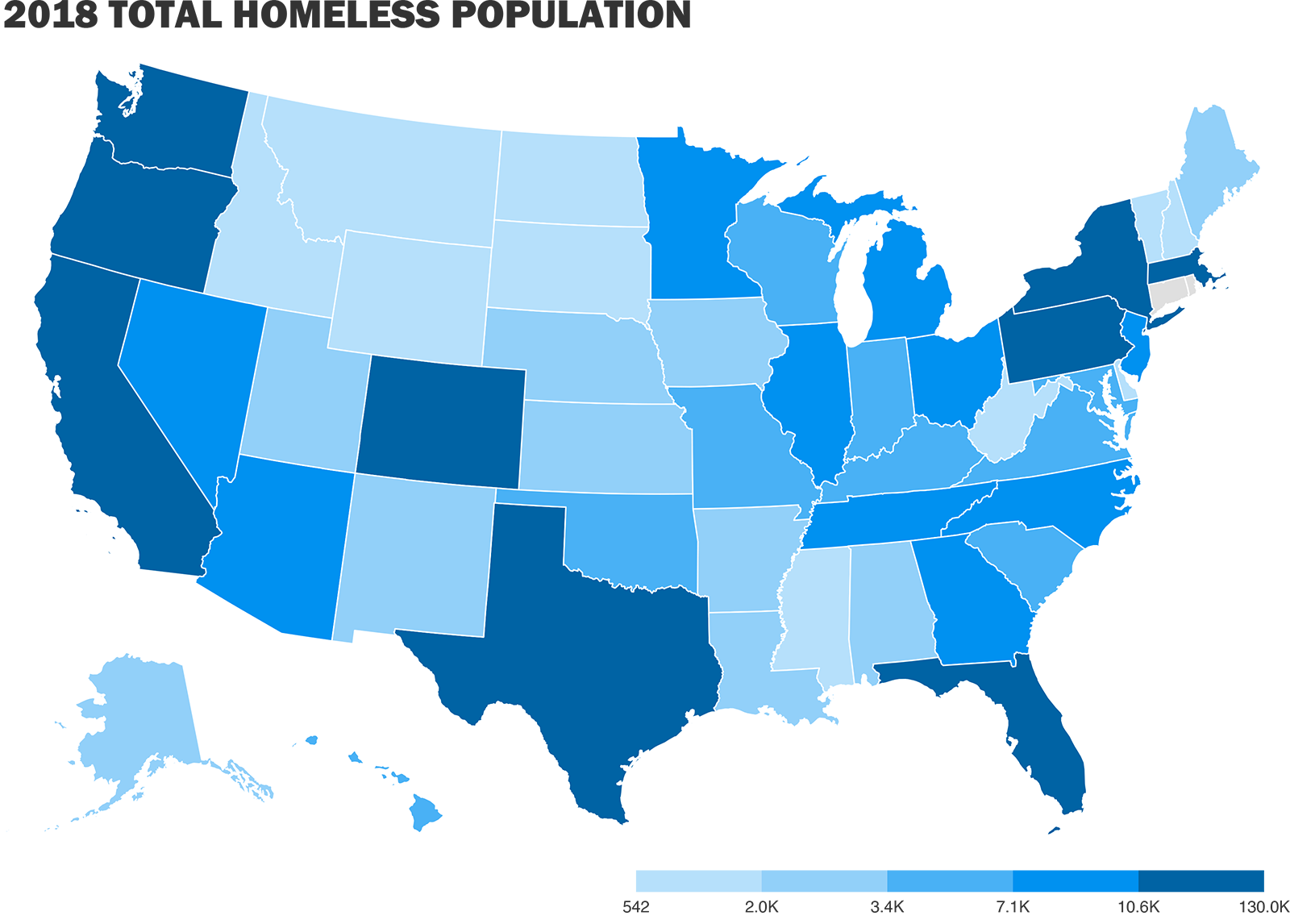 Testing and Outreach for Homeless Populations
A key component of addressing an outbreak is accurately capturing the burden of disease. It is critical that outreach and testing efforts include unhoused populations.
Fulton County, Ga.

The Atlanta Continuum of Care, with input from the Fulton County Public Health Department, has created a triage-screening tool to be utilized by shelters and housing programs to adapt and update their shelter management strategies in response to COVID-19. The tool aims to identify symptomatic and asymptomatic individuals in congregate shelter sites. In addition, new measures to increase testing and isolation of homeless individuals who have tested positive for COVID-19 are underway.

Harris County, Texas

The Harris County Office of Emergency Management has partnered with homeless shelters and rehabilitation centers to help identify unhoused individuals with COVID-19. The Open Door Mission, a faith- and evidence-based recovery and rehabilitation program and facility, is among one of the key partners in this effort. A Harris County clinic site has been placed at the Mission and nine beds have been leased to the county to support individuals in recovery.
Housing Homeless Populations
Due to poor living conditions and low access to healthcare, individuals experiencing homelessness are known to be at higher risk for contracting illness with known community spread. Housing these individuals is a key component of a comprehensive approach toward addressing the COVID-19 outbreak.
Dane County, Wis.

In an effort towards promoting social distancing, several Madison hotels have partnered with Dane County Emergency Management to provide rooms to dozens of unhoused individuals. The county has made a push to work with hotels located near major bus lines and that have amenities such as microwaves and refrigerators available within each room. Dane County has also funded additional sanitary measures such as handwashing stations and portable toilets in areas frequented by people experiencing homelessness.

Johnson County, Iowa

The Iowa City Department of Neighborhood and Development Services is working with Shelter House, the only shelter in Johnson County, to secure hotel accommodation for individuals experiencing homelessness during the COVID-19 pandemic. In order to keep staff, volunteers and clients safe, Shelter House has worked to implement changes that allow for social distancing such as halving its emergency sheltering capacity and working to move individuals into permanent supportive housing through its rapid-rehousing program.

San Diego County, Calif.

The San Diego Convention Center is set to temporarily house individuals experiencing homelessness in response to the COVID-19 pandemic. The county has worked to secure nearly 2,000 hotel rooms for individuals presenting with COVID-19 symptoms and who are unable to self-isolate. Of the $1.1 billion in emergency COVID-19 funding approved by the California State Legislature on March 16 to address the outbreak, $7.1 million has been earmarked directly to San Diego County for sheltering people who are unhoused.
Addressing the needs of individuals experiencing homelessness will remain a critical component to mitigating the short- and long-term effects of the COVID-19 pandemic. In times of crisis, counties remain among the leading champions and advocates for residents and communities. As the outbreak unfolds, it is important that counties continue to serve as resources for one another.
Standard