Shelby County: Outcomes Financing Supports 1,000 Seats of High-Quality Pre-K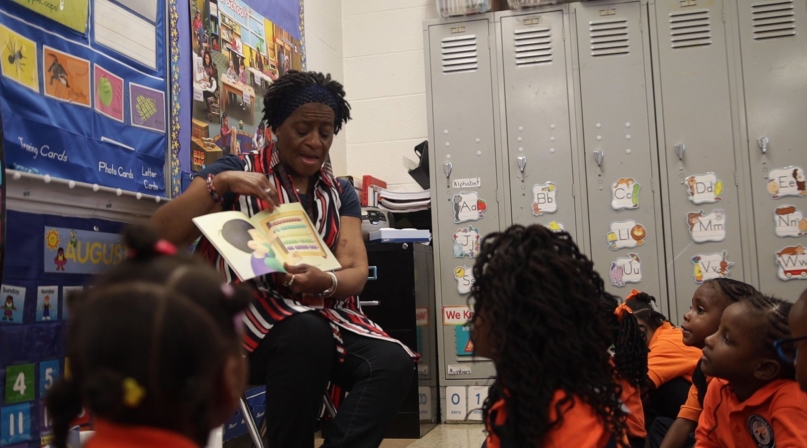 The challenge.

"We know that early childhood education is a critical piece of a child's life. That's why we've worked hard to find resources to preserve and expand pre-k seats. I can think of no better cause and use of our resources."

– Shelby County Mayor Lee Harris
As the 2019–2020 school year approached, Shelby County, Tenn., was set to lose 1,000 pre-k seats in dozens of classrooms due to the expiration of a multi-year federal Preschool Development Grant.
Shelby County government was determined not only to sustain the existing pre-k seats, but to expand high-quality pre-k. The county, together with community advocates and their partners at the City of Memphis, set out to give every low-income four-year old in the county access to a quality early childhood education by 2025. Through the leadership of Seeding Success, a non-profit focused on improving outcomes for families in Shelby County from cradle to career, the county and the city created a public-private partnership to support their early childhood education goals.
Research shows that high-quality early childhood education is a critical and effective strategy for improving educational and health outcomes throughout life, returning as much as $7 for every $1 spent. Yet, according to a Department of Education report, only about 40 percent of four-year-olds are enrolled in publicly funded pre-k, and even fewer than that are enrolled in the highest quality programs.
The program.
"Early childhood education has helped my daughter build her confidence in the classroom. She's learned letters, sounds and songs that are building her vocabulary and early literacy. She's also an only child and she's developed the tools to transition to Kindergarten from listening, sharing, and taking turns with her classmates."

– Renita Farrow, a parent of a child in the pre-k program
The pre-k program in Shelby County is built on nationally recognized best practices that support children and their families. The program is consistent with Tennessee standards for educational excellence, including: a maximum class size of 20 students, two qualified teachers in each classroom and a minimum of 5.5 hours of daily quality instructional time using approved early learning curriculum. The program also provides wraparound services for the families of the pre-k students, with one family service worker for every two classrooms. Furthermore, teaching staff receive periodic professional development opportunities, which include classroom observation that help to advance individual teaching skills and capabilities.
The pre-k public-private partnership is the first initiative of First 8 Memphis, a subsidiary of Seeding Success, and is part of its comprehensive strategy to coordinate and improve services and outcomes for children from birth to eight years old across Shelby County. Shelby County and the project's other partners envision further expansion over the next three years to achieve the goal of universal, needs-based pre-k.
The alignment of public dollars with outcomes for children.
"This innovative Pay for Performance model helps ensure our pre-k investment results in growth in our children. It's a win on a lot of different orders because we have been able to develop partnerships and align incentives, all for the benefit of our children."

– Shelby County Mayor Lee Harris
Shelby County, along with its coalition of government and community partners, turned to outcomes financing – sometimes called Pay for Success – to enable the alignment of local spending with their target outcomes. By using outcomes financing, Shelby County is able to ensure children get the early educational preparation that they deserve and to introduce transparency and accountability into the process.
"Through this collaborative effort with Shelby County, the City of Memphis, Seeding Success, First 8 Memphis, the Urban Child Institute and other local partners, we're excited to help align local spending with the outcomes that matter to the community and ensure that four-year old children get the educational start that they need and deserve in pre-k."

– Andrea Phillips, Managing Partner of the Community Outcomes Fund at Maycomb Capital
Shelby County and the City of Memphis appropriated funds for pre-k and entered into an outcomes contract, where payments are tied to improved pre-literacy skills and Kindergarten readiness. Since these outcomes will not be achieved until the end of the school year, and pre-k providers need access to funds to run their program today, the Community Outcomes Fund, a dedicated pool of mission-driven capital for outcomes financing, and the Urban Child Institute, a local non-profit focused on improving outcomes for Shelby County's children, provided a loan to First 8 Initiative. The loan will be repaid through the proceeds of the outcomes-based contract, thereby aligning public dollars with the outcomes that the community is trying to achieve for its children.
Outcomes financing.
The Shelby County and City of Memphis pre-k project comes as the Community Outcomes Fund at Maycomb Capital closes on more than $40 million in investor commitments, making it the United States' largest fund dedicated exclusively to this innovative type of public-private partnership. The Fund is focused on working in partnership with government leaders, like those in Shelby County, to expand high-quality human services for families across the United States and increase access to economic opportunity.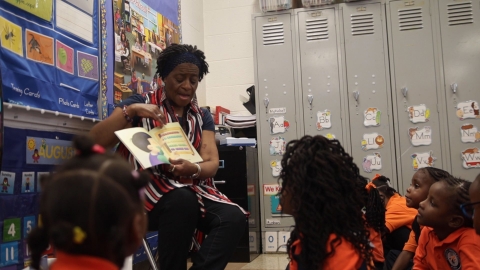 Related News
The importance of a customer-centric strategy in digital service adoption for county governments is emphasized, highlighting the need for thoughtful design, clear communication, and multi-channel engagement to meet user expectations and improve customer experience.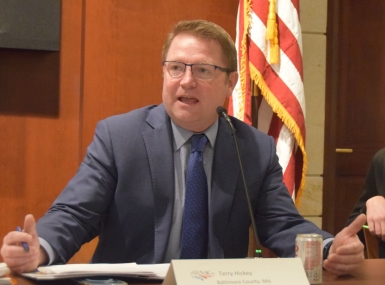 County leaders and staff demonstrated the challenges counties face in encouraging housing construction and the creativity they are employing along the way.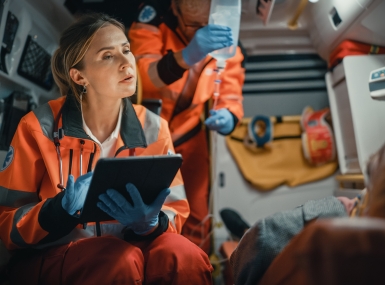 The opioid crisis, a major national issue, saw a 55% increase in drug overdose deaths from 2019 to 2022, with 75% involving opioids. Effective strategies to combat this include integrated care, policy enhancement, and technology, focusing on whole-person care and intervention opportunities to save lives.