Yellen urges counties to focus ARPA funding on workforce development, affordable housing
Key Takeaways
Actions taken by counties to invest funding from the American Rescue Plan Act is transforming American lives in the areas of affordable housing, public health, infrastructure and workforce development, U.S. Secretary of the Treasury Janet Yellen told county officials Tuesday.
"Many jobs in public service are difficult, but there are very few jobs where you're more tested on your ability to deliver day in and day out than leading a local government — that's certainly been true over the past three years," Yellen said. "…Without the voices of our counties, the American Rescue Plan would have undoubtedly looked quite different —as a result, our recovery would have looked quite different, too."
The American Rescue Plan ushered in one of the strongest examples of economic recovery in modern history, Yellen said, citing the creation of 10 million new businesses since it was enacted, as well as record lows in the unemployment rate for Black and Hispanic Americans and people with disabilities.
"The Rescue Plan initiated bold and timely action — delivered at a moment when we faced grave uncertainty about the direction of our economy," Yellen said. "We knew it was important to provide direct and flexible aid to state and local governments. Critically, we had to avoid the mistakes of the Great Recession, when state and local austerity was a drag on GDP growth for the first 14 quarters of the recovery.
"So, we did what had never been done at this scale — deliver relief to over 3,000 counties in the United States," she said. "We also provided our recipients with sustained and flexible funding. It was clear that this crisis would evolve with new variants, and that it would affect each jurisdiction differently. A one-size-fits-all approach would not have sufficed."
Yellen attributed The American Rescue Plan Act to "setting the stage" for the Bipartisan Infrastructure Law, the CHIPS and Science Act and Inflation Reduction Act.
"Without the American Rescue Plan, our federal government would likely still be focused squarely on putting out the fire instead of rebuilding our house," Yellen said. "And counties might still be struggling with restoring their operations to normal levels, rather than thinking about new investments that will shape the future of their economies. The strong recovery of the past two years has not only meant that Americans are better off today, it's allowed us to focus on what our economy will look like in 2030, not just 2023."
Yellen urged county officials to focus particularly on funding workforce development and affordable housing, highlighting Franklin County, Ohio's pre-apprenticeship program on skilled construction trades and New Hanover County, North Carolina's 278-unit apartment complex affordable housing project as success stories. The Biden Administration's goal is to close the housing supply gap by 2027, she said.
"Over the past few years, many of us have been in the trenches together," Yellen said. "We've faced down a devastating public health crisis, we've rescued the American economy and we are now investing in our future. None of this has been easy, particularly for you — the county leaders of America. But the progress we've made is proof of what we can do when our counties and our federal government come together — not only to fight fires, but to build a better world after the crisis."
Related News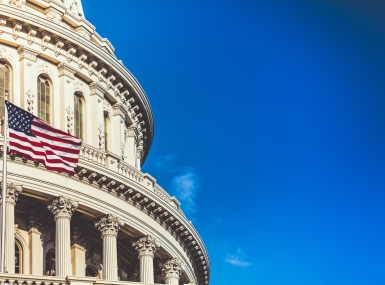 On November 14 the U.S. House voted 336-95 to pass a two-part, or "laddered," Continuing Resolution to extend Fiscal Year 2023 spending and avoid a government shutdown.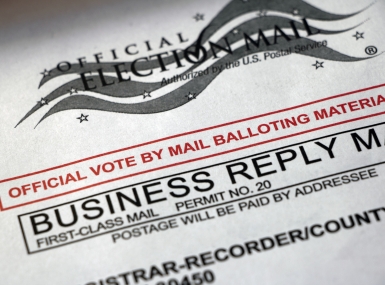 Reps. Katie Porter, Nancy Mace, Kweisi Mfume, Byron Donalds, Gerry Connolly, Brian Fitzpatrick, Eleanor Holmes Norton and Juan Ciscomani re-introduced the bipartisan Vote by Mail Tracking Act to increase transparency of and confidence in mail-in ballots.