Wisconsin county invests in housing for next generation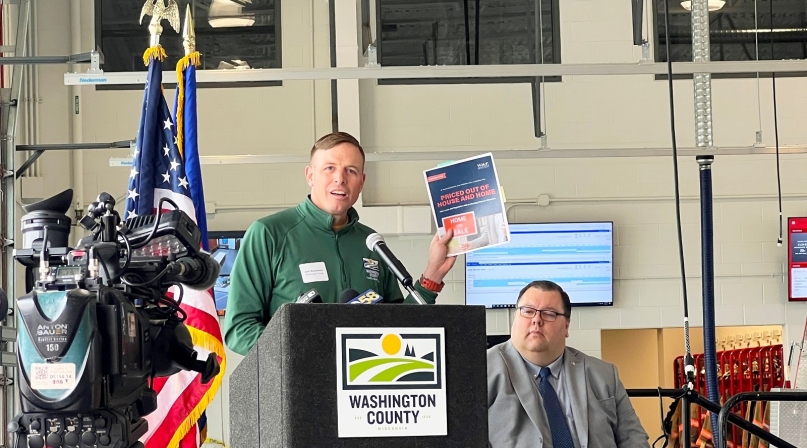 Key Takeaways
Washington County, Wis. is investing $10 million into its Next Generation Housing initiative with the hope that the promise of housing affordability draws millennials and young adults to put down roots in the county.
Through Next Generation Housing, the county plans to build 1,000 homes over the next decade — the most expensive of which will be priced just under $420,000, with 75% of them listed under $320,000. Washington County Executive Josh Schoemann said the price range was determined based on the median household income of the county computed with the banking standard of devoting 30% of income toward housing.
Learn more
"Washington County has always had a challenge with bringing our kids back and getting them to return to Washington County to raise their families," Schoemann said.
"And when I started to do my research, establishing my platform and the policy initiatives, I realized some of the demographic challenges that were coming and that really kind of lit a fuse to, 'How do we resolve this in the long term?'
"And what became abundantly clear is one of the first major hurdles for any young person wanting to come back is having a place to live, and housing in Washington County, even four years ago, was a challenge, but now it really has turned into the existential crisis that so many demographers and futurists predicted."
According to a study that was funded through the initiative to assess the county's housing needs, the demand for new construction in the county is largely for homes under $350,000, according to Washington County Community Development Director Deb Sielski.
"That's really consistent with that 'missing middle' or mainstream workforce of the markets, but the majority of the new construction offerings in that market are concentrated at prices that are above $350,000, so there's a real disconnect between what was being built and what was being offered," Sielski said.
"When I talk to people about this 'missing middle,' it's about those individuals who make too much to be eligible for subsidized housing, but they don't make enough that they're able to afford the new construction that is happening in our area, so we're really trying to focus in on that that, and it's typically the teachers, the police officers who are working and trying to find a home in Washington County."
Washington County's Community Development Department met with all of the cities and village throughout the county to determine the most suitable areas for potential Next Generation Housing Developments.
The first pilot project, which is in the Village of Jackson, broke ground in May and the county is hoping that people are able to move into the homes by March 2024, Schoemann said.
"There's a supply side issue, and that's being addressed by creating these pilot projects of divisions throughout the county," Schoemann said.
"And then there's the demand-side issue — you've got a 30-something year old individual who's looking to buy, and they've been paying $2,000 a month in rent and haven't been able to save up for a down payment, so how do we support helping them there? So, we created a separate program that we're calling a down payment incentive, and it really takes the concept of the [Veterans Affairs] loan and it flips it on its head."
Washington County residents participating in the down payment incentive program can receive up to $20,000, or 10% of the value of the home, up front, and then "pay" it back through community service.
Each hour volunteered for a non-profit or civic organization in the county equates to $25 back, and participants can donate money to community organizations that goes toward the down payment as well, according to Schoemann.
"We have our economic development corporation put basically a secondary mortgage on the home," Schoemann said.
"… You get the incentive and you're eligible to earn that back by service to the community through a nonprofit or by donations to a nonprofit at a little bit of a lesser rate, and of course, you can pay it back at your own rate or when you sell the home.
"Our program is unique in that it really tries to get people to not just live here, [but] work here, whether it's public service or private service, but more importantly, get rooted in the community and give back to the community. I think that's what makes our program distinct, and one that I think can be replicated all across America."
Washington County's population that is 60 and older is 20% higher than the national average, and how it addresses housing affordability now will play a big role in what the county's socioeconomic landscape looks like down the line, Schoemann said. Christian Tscheschlok, executive director of Economic Development Washington County, echoed similar sentiments.
"Our country as a whole is experiencing a transition of workforce and population where Baby Boomers are retiring, yet there's growth in businesses and communities, but with them retiring, there are fewer people that are getting involved civically, there are fewer people to take job opportunities and everybody is competing for the same slice of pie," Tscheschlok said.
"Our thought process is to grow the size of our 'pie' here in Washington County … so we see this as a challenge that has many sides, but at the nexus is creating a place where a family can live, grow and a community that they are digging roots and becoming a part of.
"The way that that happens, that nexus, is having that home for them to locate, so rather than us fighting for new talent, we're going to give opportunity for the talent to be able to live and be here and grow here and, in effect, then grow the size of the Washington County 'pie,' solving the workforce issue, solving the community engagement issue and essentially growing our social capital in all of our communities across the county."
Related News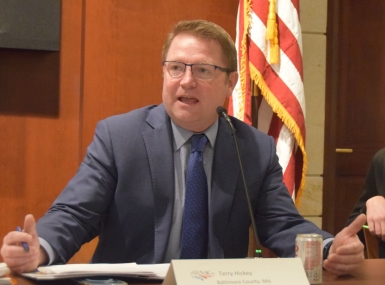 County leaders and staff demonstrated the challenges counties face in encouraging housing construction and the creativity they are employing along the way.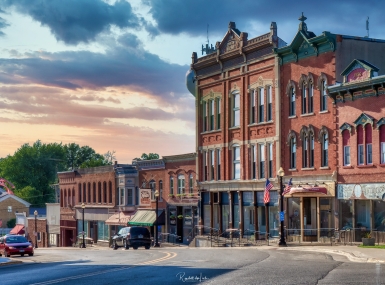 Senators introduced the Rural Partnership and Prosperity Act, bipartisan legislation intended to advance economic development in rural counties and overcome barriers to obtaining federal funding and resources.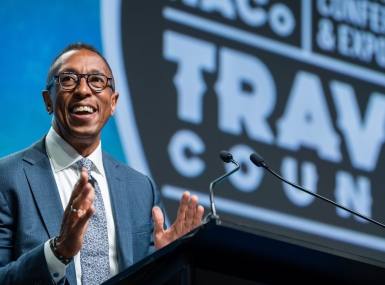 The Bill and Melinda Gates Foundation's U.S. Program strategy aims to ease access to safety net benefits, help local leaders promote economic mobility and join partners to unify the economic mobility field.