Weber County, Utah sees swimming, not treading water, as the way to escape the undertow of intergenerational poverty. As the approach of the new year brings the county's anticipated launch of its Intergenerational Poverty Initiative programming, Commissioner James Ebert is hoping his county can give "swimming lessons" to thousands of children in poverty, not be just a lifeguard.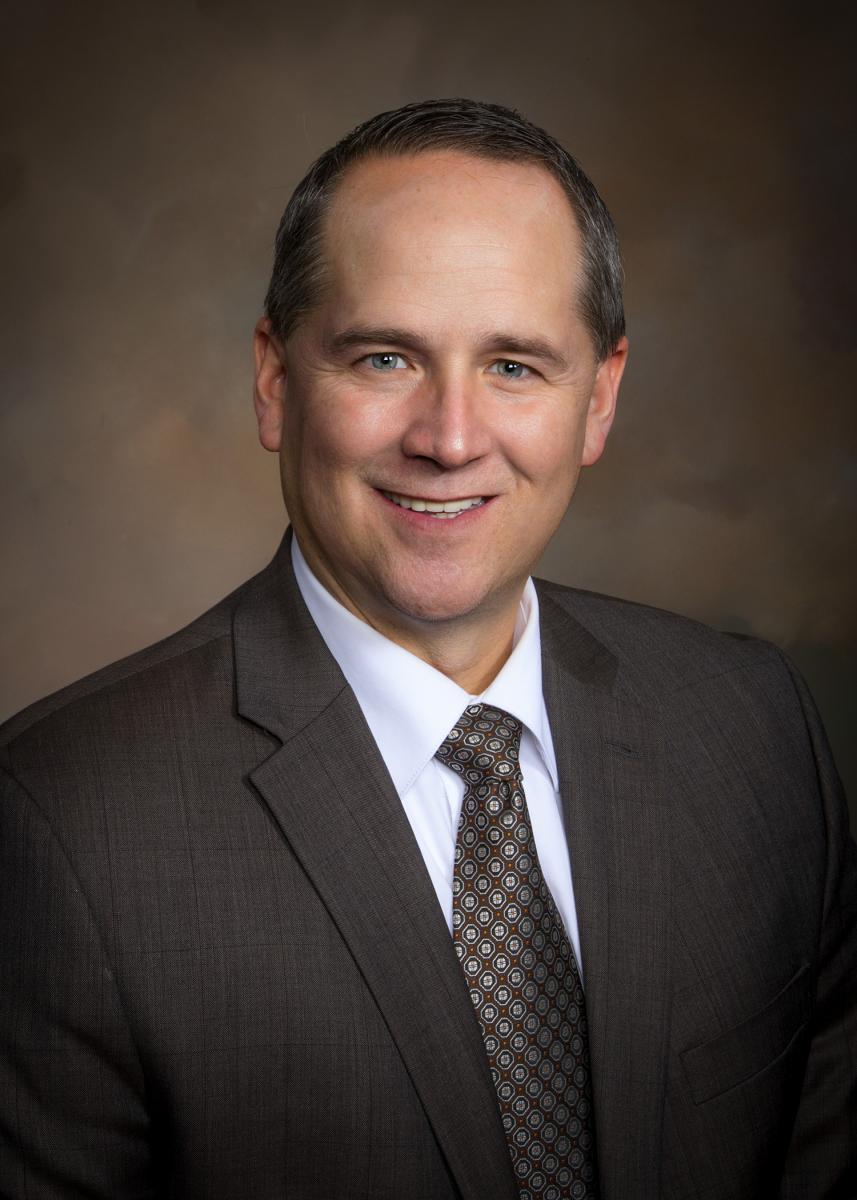 Though federal and state safety net programs provide for survival needs like food and shelter, staying alive is different from thriving and growing. With roughly 7,000 children in Weber County — 10 percent — in the second generation of reliance on government assistance, Ebert knows what has been done for their families hasn't been enough to make a difference.
"We've done an admirable job caring for children's physical and physiological needs, but to really affect change we have to work our way up the pyramid," he said. "The universal psychological needs are forgotten and not addressed."
That pyramid is Maslow's Hierarchy of Needs, a theory of psychology that says when basic survival needs are met, a person can focus on realizing his or her full intellectual and psychological potential. It's a keystone for the Weber County Intergenerational Poverty Initiative, which Ebert has been sponsoring for the last two years and the top of the pyramid for children is self-determination.
Working on the concept that anti-poverty programs have evolved to form inadvertent barriers to prevent upward mobility, the state of Utah has targeted intergenerational poverty since 2012, providing counties with data to help them fashion their own plans to combat cyclical poverty. Weber County chose to focus on children.
Ebert became interested in poverty shortly after his term as commissioner started two years ago, when he reviewed the county's general fund and saw the large proportion of the budget that dealt with symptoms of poverty.
"I was tasked with stabilizing and strengthening the general fund, and the best path I saw toward doing that was reducing the population in long-term poverty," he said. "It will bring an effectual change and have the biggest impact on our expenditures."
Most of Weber County's progress on its initiative has come in the last few months, as participants homed in on how the county would "move the needle" for children.
Mentoring and behavioral change
Deploying mentors to help guide children's social development is a linchpin in Weber County's plan. When a child's immediate family is mired in the cycle of poverty, having guidance from an adult removed from that situation offers insight that family members cannot.
That's where mentors come in, both influencing the child and teaching parents how to recognize and react to developmental milestones and helping the family navigate the services available to them to capitalize on what is offered. In an environment where parents may be burdened with work and other household responsibilities on top of raising a child, a mentor has a clear focus on a child's development, both as a teacher and a role model.
"The mentor allows a child to understand that you can overcome equity issues," Ebert said. "Many programs have been built on the family stabilization model, but we have really started more of a child-centric focus so the child doesn't grow up in a culture and create a paradigm where a continual need for assistance continues.
"It's a foundational shift, bringing in the model of the social science of behavioral change, that eventually will start strengthening these young men and young women as they grow older to start dealing with the issues within their environment."
It could be as simple as showing the child there are choices beyond what they see every day in their familiar environment and as complicated as helping an overworked parent find the government program that will make the difference for their child.
Family resiliency coordinators will link services — including healthcare providers, school districts, housing agencies and other county departments — and guide children on individualized plans drawn from a common assessment.
"We believe every kid is one caring adult away from a success story," said Melissa Freigang, a consultant who is working with Weber County on its initiative. "They should be treated with dignity, value self-worth and we believe that happens though adult mentors and belonging."
The county is inventorying what mentoring services are provided by any department that interacts with children in poverty and signing memoranda of understanding among those agencies to coordinate mentoring.
"There are so many agencies doing fantastic work, but they're all doing it in in silos," Freigang said. "We don't know which part of the community is being serviced, we don't know how much money is going here or there. We're trying to wrap our arms and pull everything together, so we can leverage everything that's currently going on, make sure the entire county can plug in. Linking those services and centering them on the child will be key to success."
For example, some Weber County schools report chronic absenteeism rates exceeding 25 percent of their student body. In that case, a family resiliency coordinator will be a liaison between a contact at a school who reports a particular child has missed more than 40 days in a year and if the child's absenteeism is health-related, will coordinate with the child's mentor in the health care system.
Teaching resiliency
The state's anti-poverty programming has focused on health determinants, but Weber County has added emphasis on resiliency, dignity and access to equity to its approach.
The county's emphasis on resiliency aims to combat and overcome the harmful effects of adverse childhood experiences (ACEs), including abuse, neglect, hunger, illness and isolation.
"Children who break out of intergenerational poverty are children who have resiliency skills," Freigang said. "Resiliency skills trumps ACES."
Resiliency means having adults who can listen to and support a child, being able to form meaningful social connections, managing their emotions in a healthy way. Generally, helping the adjust well to the challenges of growing up and recognizing healthy environments and choices.
"If we can change their culture their behavior and their activities we know we've broken the cycle in some form or fashion," Ebert said. "We have set the foundation for those children to be successful no matter what they're face with in life."
Implementation
Weber County plans to use seed money from a private philanthropist to begin the pilot program on a small scale in a few schools in early 2018, Freigang said. After demonstrating some progress, she said, the county will try to grow the program and use those results to secure state and social impact bond funding.
The initiative will be guided by two committees. The Welfare Rreform Commission, which Ebert leads, includes all county departments that affect services provided to individuals in poverty and will lead the overall anti-poverty effort.
"We have all of the supervisors on board so we can make the policy changes we need to without starting from scratch every time," Ebert said.
An Intergenerational Poverty Advisory Committee will include faith-based groups, nonprofits, advocacy groups and representatives from departments on the welfare reform commission. It will also include people who have lived or are currently living in the cycle of intergenerational poverty. The advisory committee will identify the root causes of the poverty cycle, collect and analyze data and seek funding.
The county will hold an intergenerational poverty lab Jan. 27-28, 2018 to convene experts from various disciplines in child development and poverty. In the meantime, Freigang and the advisory committee will continue securing funding and signing memoranda of understanding with different agencies to formalize the mentoring relationship.
"It's daunting for some because usually in poverty, they'll usually identify a focus like teenage pregnancy, not understanding that it's a much more in-depth question; the resolution for that takes years and years," Ebert said.
"This is a more holistic approach that really starts at the foundational issue. A lot of folks struggle with it because it's so large."
"As we have broken it down, it's become easier and easier because what we've found is if we understand the social determinant side and the behavior modification side, we're really just starting a process of collaborating, and mentoring. It really felt like something we could get our arms around."
Hero 1