Wake County invests ARPA funds in children and family services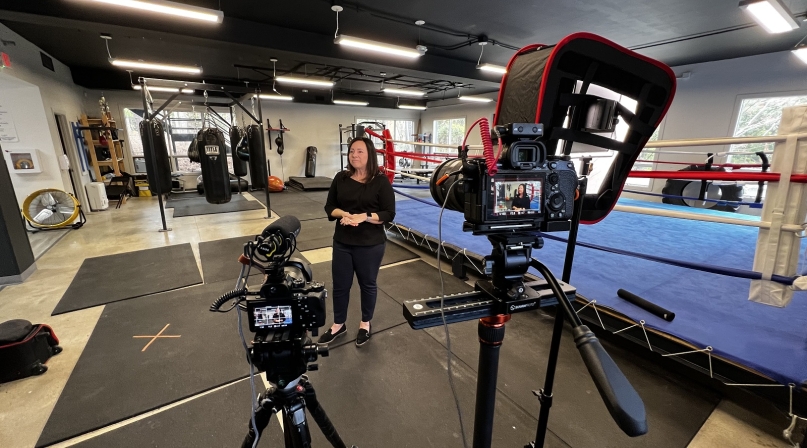 Key Takeaways
Nobody steps into the boxing ring in the Haven House gym without warming up first.
Likewise, Haven House staffers have to warm up, too, but not for boxing. The organization provides free social services to 1,200 at-risk youth in Wake County, N.C. and by extension, 3,000 of their family members, both in its main facility and in the home.
"One of the things that we've noticed is that when young people get here, they're needing to talk to somebody before they can even just jump in and start doing programming," said Chief Operating Officer Patricia Cardoso.
"We've had to think of creative ways to meet those needs, because we know that a young person coming in here is not going to focus on the program if there are things that are happening outside taking up space in their heads."
Like others across the country, two years of living through the COVID-19 pandemic have taken their toll on Wake County youths.
"Historically, the families we work with are experiencing challenges related to finances and there's a lot of housing insecurity and food insecurity, but the pandemic has just made a bad situation just incredibly worse," Cardoso said.
"I can say that we have never seen this level of challenge. We know that if we don't address those things, there's no way we can get to the bigger issues that families are dealing with."
There is help on the way, though, by way of Wake County's American Rescue Plan allocation. The $1 million funding will allow the organization to do more, including hire a staff member who will focus on the social determinants of health underlying children's needs. That means connecting families with housing assistance, a sustainable source of healthy food and buttressing all of the unstable elements in a child's life. Once that's done, Cardoso hopes the children will feel able to focus on the behavioral or emotional challenges that have brought them in contact with Haven House.
"We really want to try to get kids what they need as quickly as possible, because we know that if we don't, they can end up in systems that are really hard to get out of —the juvenile justice system or social services," she said. "We really want to try to do everything we can as early as possible so that they don't have to get into those more challenging systems."
Likewise, the Boys and Girls Clubs of Wake County also reaches out to the children who need the club the most, and to its credit, the club tried to keep going, taking its opportunities when the staff could get them.
"It was a tough, tough time, to be honest with you," said CEO Ralph Capps. "We were trying to figure out a way we could continue to stay open, but everything around us was closing down and shutting down and we just felt we just needed to make safety the number one priority."
For the first few months, the organization planned food distribution in regions of the county that needed it the most. With outdoor COVID transmission rare, the club opened its day camp program to children in July, then converted its facilities into online learning centers, offering computers and broadband connections where students could do classwork.
"At the Girls Club next door, they had something like 40 schools that they were trying to manage, so you can imagine trying to keep up with a schedule with kids in 40 different schools — it was a real challenge," Capps said.
In addition to helping the children, though, the clubs' persistence helped allow their parents to continue to work, while knowing their kids were in good hands until the parents got off work.
"We had one father whose job was transporting COVID tests to medical facilities to be interpreted," Capps said. "He knew he could focus on his job and his children would have a place to work and study."
The clubs received $2 million in American Rescue Plan funding from the county, some of which has gone to replenishing resources like food, but most will finance capacity-building plans for the clubs. The money will help update HVAC ventilation systems to meet air quality standards that have been raised in reaction to the pandemic. The club will be able to move one location to a facility that should double its safe capacity, serving a region with a large Hispanic population. And after years of getting by with donated, retired school buses, the clubs will upgrade its fleet, which will not only allow for transportation services from school buildings, which had been suspended for years after the school system faced a labor shortage, but the more reliable buses will allow for longer-distance trips.
"If they need to go to Winston-Salem for a STEM conference or something then we're going to be able to get him there," Capps said. "Right now, we don't let the vehicles hardly out of town because they are some old school buses."
With a typical roster of 1,000 children in its seven locations throughout the county, the clubs are still working at about 80 percent of typical participation.
"It's going in the right direction, we're coming back, and this grant is going to allow us to do several things that are going on now and they can accelerate that," Capps said. "Everything we do revolves around youth development and helping young people be all that they can be."
Related News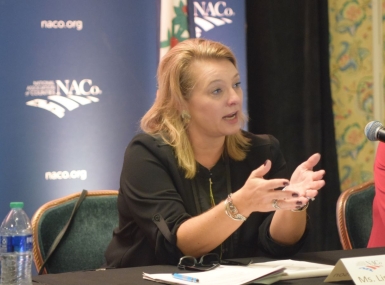 Elected officials can help promote the use of a more holistic approach to combatting substance use disorder.