Urban county leaders stress ARPA flexibility during Hill visit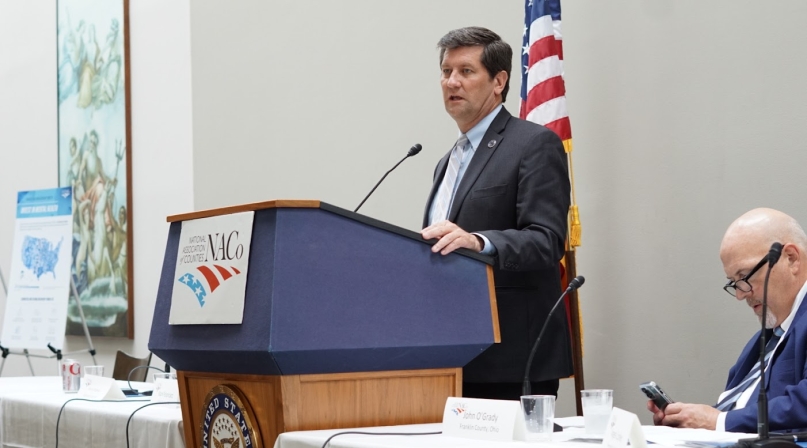 Key Takeaways
Mark Poloncarz would rather people were talking about Buffalo, N.Y. because the Bills had won the last Super Bowl, or the Sabres hockey team breaking their playoff drought. Instead, the news over the last month and a half has focused on the murder of 10 Black residents at a grocery store.
Erie County's response, both immediate and over the long term, has been fueled by the American Rescue Plan Act and driven by a wide latitude in how local governments could spend the $65.1 billion in direct funding as they eyed a way out of the COVID-19 pandemic and the turmoil that it sparked, particularly lost tax revenue.
"The city of Buffalo was facing a very large budget deficit and they were looking at layoffs associated with all of their workforce, including police," the Erie County executive said at a June 23 Capitol Hill briefing by members of NACo's Large Urban County Caucus.
"Erie County was facing difficult times until the American Rescue plan was provided and gave us the assistance to be able to stop that revenue loss that we were seeing," Poloncarz said.
On the afternoon of May 14? "It was the Buffalo PD who responded immediately and were able to take him [shooting suspect] safely without any further harm," Poloncarz said.
The next morning, Erie County had mental health care providers in the neighborhood and a plan to combat food insecurity in place for the residents of two ZIP codes, who had just lost their only local source of fresh food.
"The nice thing about the American Rescue Plan is yes, we invest in water projects, we invest in sewer projects, we have a big broadband project that's going on, we put millions of dollars in COVID response, but it also gives us the power to say 'What else do you need?' That's why it's so important that we can then do that," Poloncarz said, noting that the county canvassed the neighborhood to determine local needs.
"We would not have been able to do that without the ARP, because each of our communities would have been facing serious shortfalls as we prepared our budgets for 2022. We look back now and think about the services that we were able to provide and know that without the American Rescue Plan, maybe Buffalo may not be able to respond as quickly so that this individual didn't kill more people because they likely would have laid off police officers."
Those services Erie County provided to the residents of the affected neighborhoods came from the county's office of health equity, formed well before the shooting, which was able to start deploying resources soon after the scene was secure.
"Sometimes investments you make as a result of the American Rescue Plan blossom in ways you never thought they were going to or even ways you never assume," Poloncarz said.
The Treasury Department final rule on the American Rescue Plan allowed counties to use up to $10 million to replace lost tax revenue in the wake of the pandemic's wide-ranging economic disruption, without needing to use the Treasury's revenue loss formula​. It also broadened eligible uses of the money to allow for water infrastructure projects and broadband investments and minimized the administrative burden in offering services and support to populations that were presumed disproportionately impacted by the pandemic.
One population was the unhoused, when congregate shelters became a tinderbox of COVID-19 transmission. Counties were quick to pair the people who needed a place to stay with places that saw a sudden lack of travelers — motels. With self-contained environmental systems and laundry facilities, motels made a good substitute for shelters, even an improvement, giving families more privacy than they had before.
Once the COVID threat started to recede and the ARPA spending rules were fleshed out, Hennepin County, Minn. saw its opening.
"We didn't have any idea how long COVID was going to last," said Commissioner Angela Conley. "We did know that we could use this infrastructure later."
The county has integrated many of its human services departments with its shelter system.
"Homelessness disproportionately impacts our Native American relatives and so we really invested in those culturally-specific shelter spaces with wrap-around services, because there is a housing continuum and we are going to need to make sure that homelessness is rare, brief and non-recurring," she said.
"What we've learned is that if supports are embedded on-site with emergency housing, supports like treatment, employment search, career readiness, medical care, case management; that by the time someone is ready to obtain permanent housing, that permanent housing is successful, thus making homelessness non-recurring," she noted.
Hennepin County has spent nearly $12 million of its $114 million on homelessness, and the county has committed $91 million to build housing aimed at residents earning 30 percent of the area median income. The county "leads the nation for worst places for Black and indigenous and other communities of color to access housing and is one of the worst places to buy a home for people of color in the country," Conley said. "We're actively closing that gap."
"We didn't just have a problem during the pandemic, we had a problem with housing and stability and affordability pre-pandemic," she said. "That was only exacerbated by the pandemic, so we're utilizing these dollars to do things we could only dream about without them. It was truly unprecedented."
For Baltimore County, Md. Executive Johnny Olszewski, the American Rescue Plan has been "truly transformative," and a once-in-a-lifetime opportunity.
"This work allows us to aspire to where we've always wanted to be as a local government and as folks who are trying to serve our residents," he said.
Olszewski sees the looming shortage of healthcare workers in his region, and has started partnering his county's community college with local health care providers to craft training programs that will help combat that shortage.
"We're taking care of things like childcare on site," he said. "We're paying for transportation to make sure people can get on-site. If need be, we'll pay people to go to school. We know that the return on investment there will be significant because not only are we working on a partnership where they will have a guaranteed job on the back end of that partnership with one of our hospital systems, but we're also finding ways to both take people off the public assistance roll and also see them spend more on sales tax when they buy their first house and pay property taxes and local income taxes."
LUCC Chairman John O'Grady, who is a Franklin County, Ohio commissioner, stressed the value of the partnership that led to Congress and the Treasury Department crafting ARPA and its execution. Earlier in the day, the quartet of LUCC officials met with White House Intergovernmental Affairs Director Julie Chavez Rodriguez and White House Senior Advisor Gene Sperling.
"You know, it's the partnership between the counties and the federal government, the states and the cities that drives our government system and enables the most effective responses," he said. "We just want to make sure that there's a constant line of communication … because you know, we're getting the work done, people are being impacted, the residents of our counties are being impacted every day and this is going to be a really positive experience.
"A lot of counties couldn't have made it through if it wasn't for these dollars."
Sen. Ben Cardin (D-Md.) shared congressional perspective on ARPA's negotiations in the winter of 2021.
"It was controversial at the time, but we recognized that if you didn't get the help from the federal government, you would not be able to maintain your essential services," he said. "You couldn't impose new taxes, you had to be able to provide the services that people expected, whether they're public health services, whether they were first-responder-type services, whether it's sanitation."
"We also recognized that for the sake of our economy, we went through one of the worst periods with the global pandemic closing our economy," he noted. "If we were going to keep our economy moving, we had to make sure the engines of our economy could operate…counties are critically important to that strategy."
Related News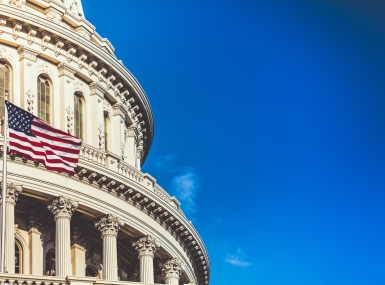 On November 14 the U.S. House voted 336-95 to pass a two-part, or "laddered," Continuing Resolution to extend Fiscal Year 2023 spending and avoid a government shutdown.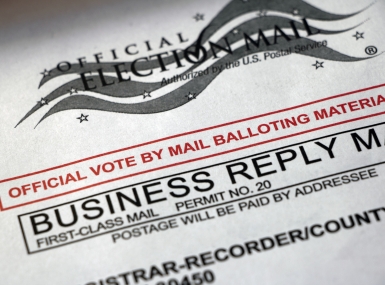 Reps. Katie Porter, Nancy Mace, Kweisi Mfume, Byron Donalds, Gerry Connolly, Brian Fitzpatrick, Eleanor Holmes Norton and Juan Ciscomani re-introduced the bipartisan Vote by Mail Tracking Act to increase transparency of and confidence in mail-in ballots.