Rural enterprise zones help create affordable housing in Oregon county
Who knew making French fries could lead to affordable housing? That's what's happening in Umatilla County, Ore.
"There's a shortage of housing in general here," said George Murdock, who chairs the Umatilla County Board of Commissioners. Multiple studies have shown housing in the county is at 98 percent occupancy.
"In Pendleton for example, a town of about 17,000, there's about 4,200 people who drive in," he noted. "And this is the situation all over, there just isn't enough housing for people. And affordable housing is one of the issues."
The needle is beginning to move in the right direction though thanks to a business incentive the county is using. Available in most rural enterprise zones, the long-term zone program offers a property tax abatement of seven to 15 years, compared to the standard three to five years. Any type of business activity is eligible, but these incentives depend on local approval and minimum levels for investment size, job creation and employee compensation.
When word got out that a large corporation was looking to spend $250 million to expand its French fry-making operations in the region, a team from Umatilla County, led by Murdock, used the long-term zone program to entice the company to expand there.
The company eventually chose Umatilla County over three to five other locations and is busy constructing the expansion of its existing French fry factory in the county. Umatilla County is located about 250 miles east of Portland and has 81,000 residents. The new factory is expected to open next spring and employ 170 workers.
Murdock sees the deal as a "win-win" for all: The county receives $500,000 per year for the next 15 years and another $500,000 per year goes to the City of Hermiston.
So how did the expansion of a French fry manufacturing plant lead to new affordable housing? In addition to stabilizing the county's budget, payments from the rural enterprise zone deal will be reinvested in the community and be used to create infrastructure for 600 to 800 new units of affordable housing, Murdock said.
The county is working closely with Hermiston on plans for building the infrastructure. It's "extremely important" to work with any municipalities involved when offering incentives, Murdock said. In his case, he works closely with the Hermiston City Manager Mark Morgan.
"If I were to give somebody advice … a lot of counties say they're open for business but really aren't, because of red tape and hurdles," Murdock said. "We have to make sure that our communities and all of the departments are aligned to expedite this kind of growth and remove the barriers.
"It sounds like an incredibly simple formula but it isn't as universal as you might think. We can be as friendly and helpful and accommodating as possible but if our land use planning department or public works or public safety, for example, isn't on board, then we have a problem."
Funds generated during the first four years of the agreement — or $2 million — will fund the county's portion of the water and sewer developments "to make it attractive to builders," Murdock said. "That's strictly to make it feasible for a builder to come in."
"Build it and they will come," Murdock said with a chuckle. "That's a unique statement."
Related News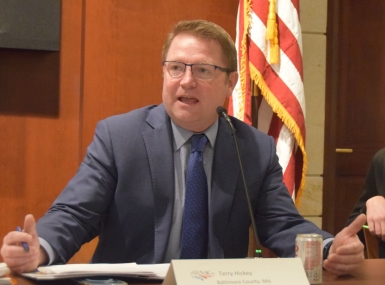 County leaders and staff demonstrated the challenges counties face in encouraging housing construction and the creativity they are employing along the way.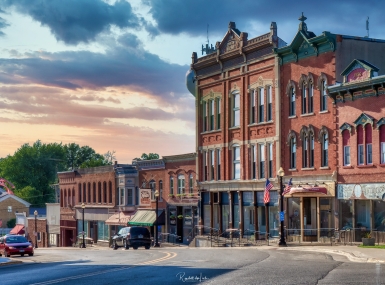 Senators introduced the Rural Partnership and Prosperity Act, bipartisan legislation intended to advance economic development in rural counties and overcome barriers to obtaining federal funding and resources.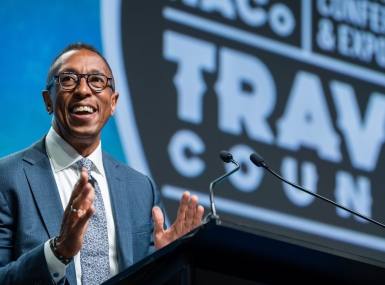 The Bill and Melinda Gates Foundation's U.S. Program strategy aims to ease access to safety net benefits, help local leaders promote economic mobility and join partners to unify the economic mobility field.