Millennials: Top catch for counties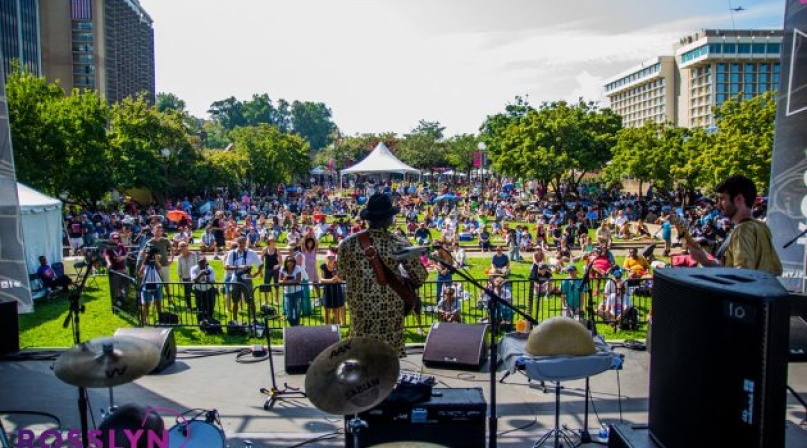 Key Takeaways
Just outside of bustling Sterling, Ill., in Whiteside County, which sits in the northwest corner of the Land of Lincoln, you'll find acres of soybeans and grazing cattle. County Councilman Kurt Glazier remembers visiting Sterling's downtown square as a child.
"When we came to Sterling it would be a treat to go to the Woolworth soda fountain and maybe get a hamburger and a shake," he said.
After Woolworth closed, the county, population 58,000, eventually acquired the building and established a few county offices there, he said. Last summer, a number of trendy apartments, Lawrence Lofts, opened above the offices.
"It's attractive to the younger folks who like to walk to work or want to live downtown," Glazier said. "We have a grocery store just a couple blocks away." It's the first residential development for downtown Sterling. Rents range from $215 to $740 a month.
Affordable housing and walkability are on the checklists for the 80 million millennials across the country when they are figuring out where to work and settle down. County News looked at several counties — including Whiteside County as an example of a small rural county — that are retaining and attracting millennials.
Although Whiteside County is small and rural, its affordability is something that attracts millennials, Grazier said. For jobs that aren't within walking or biking distance, the county has a bus system that can whisk residents to jobs outside the downtown area. Some of those jobs are at places such as Halo, a company that creates promotional products, which recently built a new headquarters just a few minutes outside of Sterling.
But a good job alone these days is probably not enough to lure those potential workers, ages 21 to 35, to a county.
Working to live
Millennials "don't live to work, they work to live," said Pamela Sue Schallhorn, community and economic development educator for the University of Illinois Extension, who works with Washington, Jefferson, Marion, Clinton and Bond counties.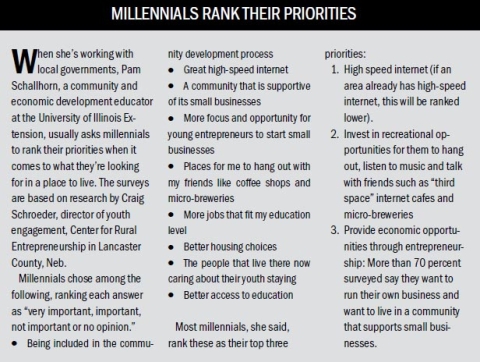 "That's the difference," she said. "That sums up a lot between millennials and baby boomers." Counties — especially in rural communities — "are going to have some serious problems in the next five to 10 years if we don't find a way to attract those millennials back."
In addition to attracting millennials, Whiteside County is also working hard to retain the generation growing up in their communities. Knowing that young people are interested in starting their own businesses, the county's Sauk Valley Area Chamber of Commerce is partnering with Midland State Bank on the CEO Program, said Kris Noble, the chamber's executive director. The program teaches high school juniors and seniors about local entrepreneurship and is keeping track of those who have participated in the program.
A small business development center is also available to help new businesses get off the ground, through a community college.
"The critical piece is building relationships," Noble said. "The majority are here to stay. If we are smart, we'll listen to them."
Branding your county's livability on social media
If possible, county officials should engage in "intergenerational" communication too, especially if they find themselves with an all-baby boomer county board, Noble said. County governments can also help their communities attract millennials "with the quality of life piece, the cost of living piece," she said. It's not enough to build affordable housing and bike lanes. Counties also have to get the word out about how livable their communities are.
Some of the ways that a community is more livable? Adding coffee shops, outdoor music festivals, downtown loft apartments and micro-breweries is a start, said Schallhorn.
There are steps counties can take by offering incentives to businesses or just tweaking ordinances or zoning codes that are no longer workable, such as an ordinance that doesn't allow outdoor seating at cafes, she said.
When millennials are looking for a place to live, a lone apartment building won't do. Creating a sense of place is essential. In Shelby County, Tenn., a former Sears distribution center saw new life after it was revitalized and the $200 million project now features apartments, a gym, an art gallery, restaurants, and amenities such as a juice bar, a coffee shop and a nail salon.
Counties that are getting the word out about these types of amenities, and branding and marketing themselves on social media are going to have a better return on investment, Noble noted. "Your brand is not your logo, it's who you are and what you stand for."
Affordable housing near larger cities
San Bernardino County, Calif., part of the "Inland Empire" with Riverside County, is getting the word out about its livability. San Bernardino County is "the only region in the state that is attracting millennials…" county Board Chair Robert Lovingood told an audience of more than 1,000 earlier this year at a summit on the economy.
"The strong tie to quality of life and lifestyle opportunities that exist in different pockets of the region gives a sense of community," he said last week. "It is that community feel that drives the development process."
Another reason millennials are flocking to the area is its proximity to Los Angeles (35 miles east) without L.A.'s skyrocketing real estate prices. "As young people look at settling down to raise their family and buy a house, we begin to see a transition to suburban areas," Lovingood said.
"San Bernardino County would be considered a suburb of Los Angeles and Orange counties," he said, "so there is a natural progression that takes place toward our region."
New Haven, a new 8,200-acre housing community in San Bernardino County, counts 53 percent of its home buyers last year as millennials (The national average is 36 percent).
Like Whiteside County, San Bernardino County is also working on retaining its young people. That's thanks in part to programs like Kids That Code, which helps students learn tech skills for computer jobs. A local high school's medical and health science academy also helps retain young adults by helping students acquire industry certifications and internships.
Competing for millennials
For those counties that don't have enough workers to retain, the competition for bringing millennials to their communities is on. Wisconsin is buying ads in Cook County, Ill., placing them on commuter trains, gyms and bars.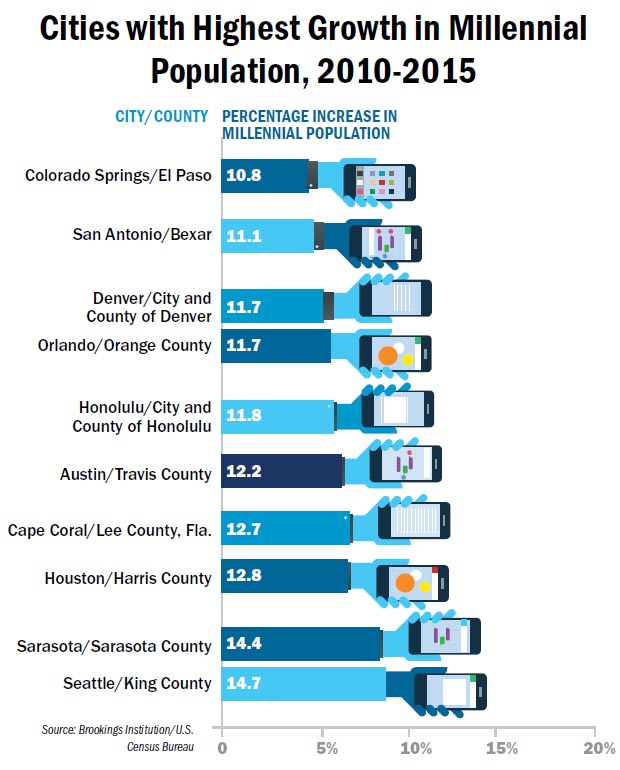 The ads ask millennials to ditch the traffic and cost of living in the big city for more living space and easier commutes.
One Wisconsin county that could likely benefit from the campaign? Racine County, which is expecting to welcome new jobs — 3,000 initially and potentially up to 13,000 in coming years — with the opening of a $10 billion display screen plant, Foxconn Technology Group.
And in North Carolina, Cleveland County, just outside of Charlotte, has created a "talent attraction" campaign, touting itself as "Charlotte's Backyard" with a video campaign aimed straight at millennials.
Since 2008, more than 75 companies have either relocated or expanded operations there, bringing 4,000 new jobs to the county.
"The development of this campaign was something we became convinced that we needed in order to position our community in a way that would strategically connect millennial talent to the manufacturing careers in our community," said Kristin Reese, executive director of the Cleveland County Economic Development Partnership.
Another area experiencing significant growth is Hancock County, Ohio, ranked the No. 1 "micropolitan" area last year by Site Selection Magazine, attracting the most, at $127 million, in business investments and expansions in 2016. The county seat of Findlay has updated its bike paths and streetscaping as well as added a new $18 million performing arts center. A $9 million, 46-unit apartment complex is scheduled to open next year.
Communicating with millennials

One way to attract or retain millennials is to find out what's important to them.
In the Washington, D.C. suburb of Arlington County, Va., millennials are attracted to its green spaces, pedestrian friendliness and trendy neighborhoods.
The county wants to keep millennials, who comprise one-third of its population, happy. The county made a push last year to get more millennials involved in a forum on its "Engage Arlington" website.
A survey showed their top priority was transportation — as in getting rid of parking spaces for cars and adding more crosswalks, widening sidewalks, beefing up bike lanes and adding more bus service.
The county saw more than 1,000 complete a survey about bicycling and has continued to hold pop-up meetings about its Bike Plan at area farmer's markets. The county also engaged millennials by partnering with a local business improvement district, hosting a happy hour with County Board Chair Katie Cristol, who is a millennial herself. The conversation ranged from affordable housing to exotic pets to transportation. The push to engage younger residents was started by the previous County Board Chair Libby Garvey, who has advocated for opening the board's meetings to public comments from those watching online.
Transition
"The hardest part I run into — the more traditional of a power structure a community has, the more difficult it is to bring in any new ideas," Schallhorn said. "They can see the depopulation, they can see everyone growing older, but they really don't understand or they don't want to change."
For example, a Rotary Club member in his 80s told her he had worked hard to become a community leader and wasn't interested in giving that up. "I have to remind them that we all have to give it up, because we're not going to live forever."
If your county can be progressive and look at the future of your community, she said, then you have a better chance. 
Related News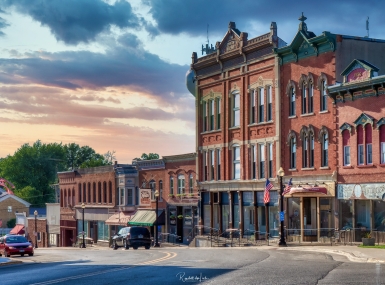 Senators introduced the Rural Partnership and Prosperity Act, bipartisan legislation intended to advance economic development in rural counties and overcome barriers to obtaining federal funding and resources.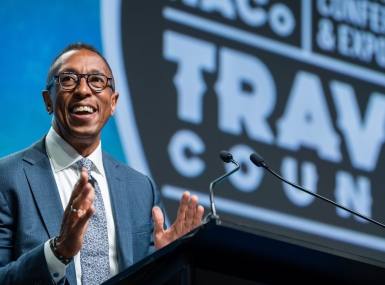 The Bill and Melinda Gates Foundation's U.S. Program strategy aims to ease access to safety net benefits, help local leaders promote economic mobility and join partners to unify the economic mobility field.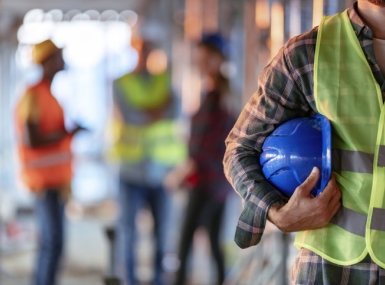 On August 8, the U.S. Department of Labor issued a final rule to raise the prevailing wage standard for approximately 1.2 million construction workers under the Davis-Bacon and Davis-Bacon Related Acts.