Michigan counties provide services to human trafficking survivors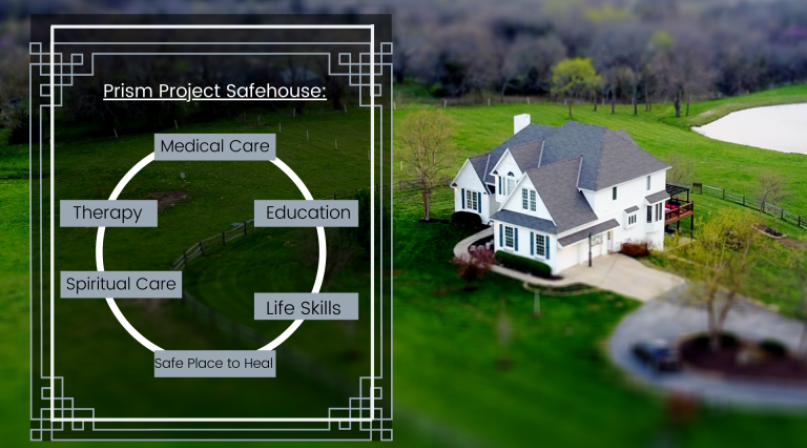 Key Takeaways
Michigan county governments and non-profits are working together to prevent human trafficking and provide support services to survivors.
The state ranks seventh for the presence of human trafficking, and in 2021 alone, 10,359 instances of human trafficking involving 16,554 victims were reported to the U.S. National Human Trafficking Hotline.
"It's imperative for all of us to know that we can work toward change and have that hope that things can change," said Ashley Chandler, director of finance for the non-profit Prism Project. "That's key for any person on this planet, especially with something as dark and overwhelming as human trafficking."
Twenty-six percent of all people who are trafficked are children and the average age of a trafficked victim is 13. To meet the needs of such a vulnerable population, in February the Prism Project opened the first long-term safe house in the county for youth sex trafficking survivors. The safe house can hold up to six survivors, ages 13-17, for six to 18 months at a time.
"When you have more than a handful of kids with complex trauma, it's a lot for one child to go through, let alone having that balance of accommodating everybody, so it was very intentional that it was a home-like environment," she said. "We didn't want to cram 30 kids in a big facility — really giving them that safe, more low-key environment to heal on their time and work through their complex trauma."
The safe house is situated on more than 1,000 acres and provides youth survivors with medical care, therapy, education, life skills and what the organization refers to as "spiritual care," which Chandler defines as "supporting religious customs, coordinating time for contemplation, journaling and being outside in nature."
Prism Project counsels with the county sheriff's office and its founder, Sylvia Blythe, is on Genesee County's Human Trafficking Task Force.
All of the youth who live at the safe house are enrolled in online schooling through the state, in addition to having access to the organization's para-educator to guide them through their studies. Prism Project's social worker and direct-care coaches work with caseworkers, therapists and doctors to determine the right plan for each person.
"Our team assesses all the information along with those other key people to determine, 'What are the goals?'" Chandler said. "They're going to put together a care plan that includes their medical, therapy and educational goals, and then out of that will determine how long the program would be a fit for them, and then within that, helping them work toward those different checkmarks and goals."
Prism Project will have contact with the Safehouse youth for up to a year after they "graduate" to make sure they have all the resources they need and the hope is to eventually offer transitional housing as well, according to Chandler.
"Maybe that 16-year-old that comes in, does 18 months, graduates the program and turns 18 — where does she go? Depending on what that looks like for her, we want to be able to support that," Chandler said.
Macomb County non-profit Turning Point takes a more wide-scale approach — catering to survivors of both sex and labor trafficking. Worldwide, there's an estimated 24.9 million victims of sex and labor trafficking. The organization, which specializes in domestic and sexual violence, created its Human Trafficking Program last year through a $400,000 grant it received through the Victims of Crime Act.
Through its "housing first" model, Turning Point doesn't require survivors to fit certain criteria to be eligible for its support services. All human trafficking survivors are welcome, regardless of gender, sexual orientation or if they have struggles with substance use or have children that need housing as well, according to Turning Point CEO Sharman Davenport.
"Our services are trauma-informed, and empowerment based — we are helping our survivors to start to understand what their own needs are to move forward," Davenport said. "We do case management, counseling, we have life skill classes on employment — all of those things that anybody who's been trafficked would need.
"Because they're all survivors, they've all undergone some type of trauma and it's important that they understand how to take control of their lives again, because their lives have been, whether through forced coercion, or some type of love that they thought they were getting, their lives have really been controlled by somebody else."
Davenport said while the transitional housing is offered for up to two years, Turning Point doesn't work on a set timeline and provides support by need.
"We had a client who left our transitional housing program, she was able to get a job while she was with us and she was able to pay her first month's rent security deposit of her new place and move in and everything was going well," Davenport said. "About six months into it, her car broke down, so she called her case manager and asked what we can do because she got her car fixed, but that then meant she didn't have all the money for her rent. So, we have a fund that we are able to access and give survivors money that they might need."
Turning Point is a member of Macomb County's Anti-Trafficking Task Force, which comprises local non-profits and educational partners as well as county governmental department's including the sheriff's office, juvenile justice center and health department. The goal of the task force is to provide preventative education on human trafficking and training throughout the county.
"The county is really trying to understand all of the resources it has that can be provided for human trafficking, so the goal is to have most of us at the table," Davenport said.
Since its launch, a human trafficking course has been created at Macomb Community College, making it so all students who are working toward jobs in law enforcement, EMS and the fire department must receive specialized training to recognize trafficking.
"They may be encountering individuals that are being trafficked," said Vicki Wolber, Macomb County executive, "but they're coming in maybe for food assistance, or they're in the school system, so that's part of our program as well as giving training to those individuals — to look for signs and ask 'How can we better serve them?'"
Related News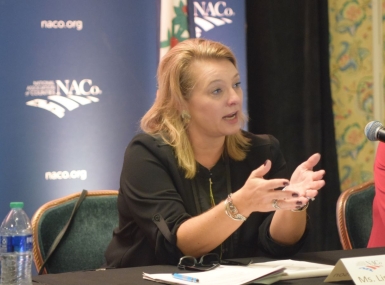 Elected officials can help promote the use of a more holistic approach to combatting substance use disorder.