Mental health crisis intervention training teams form in SW Virginia; hailed as rural model
Four southwest Virginia counties are serving as a model for how rural law enforcement and behavioral health can work together to keep mentally ill individuals out of jail.
Floyd, Giles, Montgomery and Pulaski counties are among 14 separate law enforcement agencies — ranging in size from two officers to 100 officers — in the New River Valley region that participate in Crisis Intervention Training (CIT).
It's a pre-booking diversion program created to prevent "inappropriate incarceration," according to Patrick Halpern, the program's coordinator through New River Valley Community Services. CIT is designed to teach law enforcement officers to recognize the signs and symptoms of mental illnesses when responding to crisis situations and refer rather than arrest.
"We've been training (others) for 12 years now, so we've been able to develop a program, system and process that works pretty well for all of our partner agencies," he said.
The CIT concept originated in Memphis, Tenn. in the late 1980s. The New River Valley region began creating its program in April 2002 using a $150,000 grant from the federal Substance Abuse and Mental Health Services Administration.
In 2004, the first group of 10 law enforcement officers and 10 civilians traveled to Memphis for training — and later became the nucleus of the New River Valley program. It would go on to become the first rural, multi-jurisdictional CIT programs in the nation, according to Halpern. It was also the first of its kind in Virginia.
The southwestern Virginia CIT provides law enforcement officers with 40 hours of specialized training that includes nine hours of role-playing exercises based on actual police interactions with mentally ill persons.
Another key component of the program is the creation of a "therapeutic crisis assessment center." The CIT Assessment Center (CITAC), which opened in 2013, is a place where law enforcement officers can hand off individuals in crisis for immediate evaluation and triage in a therapeutic setting. Once there, a mental health clinician determines whether the person needs to be hospitalized, can be released or should be referred.
Without crisis intervention, it can take law enforcement officers in the region about four hours to execute an emergency custody order.
And as of September 2015, more than 1,000 individuals with mental health problems had received crisis assessment services at the New River Valley CITAC, with approximately 75 requiring inpatient psychiatric hospitalizations, according to a report from New River Valley Community Services, the region's public behavioral health services provider.
Without crisis intervention, it can take law enforcement officers in the region up to four hours to execute an emergency custody order. But, for officers that use the CITAC, it takes, on average, less than one hour, the data show.
The CIT program has also developed a four-hour training curriculum for dispatchers to aid them in handling calls that have a mental health component. The instruction includes how to contact and dispatch the on-duty CIT officer and verbal techniques to de-escalate a mental health crisis — all of which can lead to quicker responses and better outcomes.
The original CITAC in Blacksburg is open 16 hours per day (9 a.m. – 1 a.m.) seven days a week. A second facility opened in January in the city of Radford and will also be a regional asset.
Since September 2004, the program has trained approximately 800 law enforcement officials from 63 law enforcement agencies throughout the Commonwealth of Virginia.
In fact, the New River Valley CITAC recently began training sheriff's deputies from Washington County, Va., about 100 miles to the southwest.
"They are a big, rural county and CIT can definitely be a benefit to them," Halpern said. "We had a fabulous experience working with the groups that came up here last week."
Four Washington County sheriff's deputies were trained in mid-April, and about a half-dozen more will attend the next session in Blacksburg, where Halpern's office is located. "Then we'll do an instructor school — a train-the-trainer — for them so they can try and set their own training component."
The New River Valley CIT takes the approach that mental health crisis response isn't just law enforcement's responsibility; program goals include building strong relationships among law enforcement, mental health practitioners, consumers and family members, hospital systems, and the local legal system.
There are 32 assessment centers in Virginia funded by the state and 32 community services agencies, Halpern said. "Virginia's state Legislature has been a staunch supporter of CIT programs. We've been very fortunate and certainly recognize that after grant funding goes away, that it's a big challenge for communities trying to sustain their CIT programs. In Virginia, the General Assembly has made big commitment and investments to funding CIT programs and assessment centers."
(Nastassia Walsh, program manager, and Charles Taylor, senior staff writer, contributed to this report.)
Related News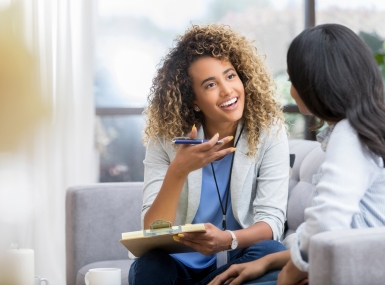 On November 13, members of NACo's Commission on Mental Health and Wellbeing sent a letter to the U.S. Senate Committees on Finance and Health, Education, Labor and Pensions. The Commission called on Congress to support counties in delivering high-quality, assessible mental health services to address residents' comprehensive behavioral health needs in any mental health legislation package.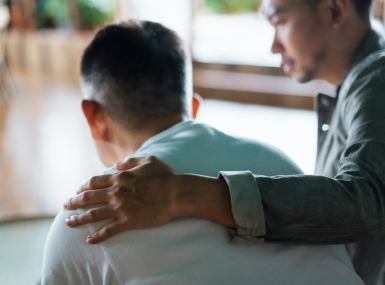 Senators launch the Bipartisan Mental Health Caucus, a promising partner for NACo's Commission on Mental Health and Wellbeing in advancing crucial mental health policy.