Medication-assisted treatment for substance use disorders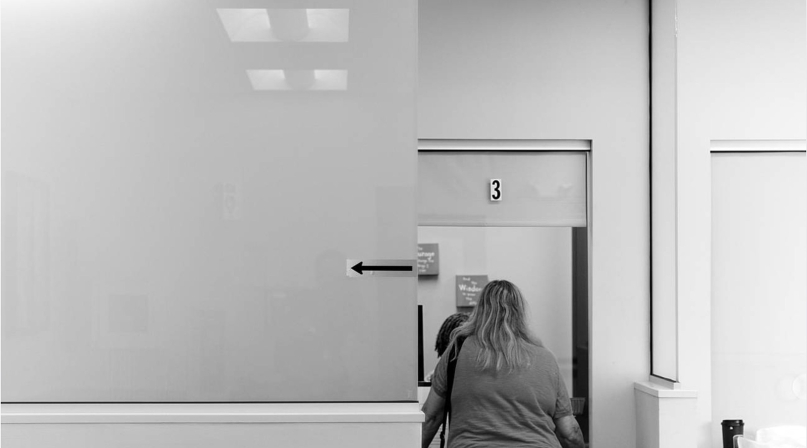 Key Takeaways
Nearly every community — and most residents of those communities — has been directly impacted by problem drug use, whether by individuals addicted to opioids like painkillers and heroin or those struggling with alcohol misuse or other drug abuse. In 2017, an estimated 1.7 million people in the United States suffered from substance use disorders related to prescription opioid pain relievers and 652,000 suffered from a heroin use disorder. More than 47,000 Americans died as a result of an opioid overdose that year.
The "opioid epidemic" has led to communities seeking effective and innovative solutions to addressing drug misuse and abuse and reducing drug overdoses and overdose-related deaths.
Medication-assisted treatment
One of the reasons why opioid misuse is such a challenge is that the way it interacts with the brain can contribute to physiological dependence and at times, addiction. Since drug use impacts the brain, treatment must also impact the brain. Medication-assisted treatment (MAT) is part of "whole person treatment" that involves the use of medication along with counseling and other behavioral health therapies to treat substance use disorders — primarily opioid use disorder — and prevent overdose.
The choice and dosage of medication (see table on types of medication-assisted treatments) is tailored to each patient, following a thorough assessment by a licensed physician that accounts for a patient's different situations such as pregnancy, mental illnesses or if he or she is currently incarcerated. Other circumstances to consider may include why the person started taking painkillers, such as pain management for a chronic condition that still needs to be managed. Medication is most effective when paired with psychosocial treatment or therapy, which can help to identify any underlying behaviors or mental illnesses that may lead to drug misuse and encourage patients to adhere to their medications.
Some physicians compare medication-assisted treatments to methods physicians use for treating people with diabetes or other diseases. While some diabetics can manage their disease without medications, most do better with some sort of medication as part of their overall healthier lifestyle. And many individuals with diabetes or opioid use disorders will be on their medication for years, or even the rest of their lives. In addition, like diabetics who can "relapse" and go from well-controlled sugars to uncontrolled levels, medication-assisted patients can also relapse and will need to make adjustments and check in with their treatment provider to get them back on track.
The impact
Numerous studies support the effective use of medication-assisted treatment programs for individuals with opioid use disorders. MAT is shown to decrease opioid use and opioid-related overdose deaths, as well as reduce criminal activity associated with drug-seeking behaviors. And by reducing risky behaviors such as intravenous drug use associated with heroin use disorder, for example, it also helps to decrease infectious disease transmission, like HIV and hepatitis C.
Medication-assisted treatment also increases social functioning and retention in treatment: Patients treated with MAT are more likely to remain in behavioral health treatment programs than those who receive these programs without MAT. For pregnant women who are addicted to opioids, MAT can reduce symptoms of neonatal abstinence syndrome in the baby and length of hospital stay after childbirth.
According to the Substance Abuse and Mental Health Services Administration, "The prescribed medication operates to normalize brain chemistry, block the euphoric effects of alcohol and opioids, relieve physiological cravings, and normalize body functions without the negative effects of the abused drug."
By helping to reduce the cravings and pain from withdrawal, people using MAT can stop constantly thinking about the drug, allowing them to focus on their recovery and returning to a healthy lifestyle.
Stigma associated with MAT
Despite research supporting its use, medication-assisted treatment continues to be underused. Nationwide, fewer than half of the privately funded substance use disorder treatment facilities offer MAT, and only a third of patients with opioid use disorders have access to those treatments. The lack of authorized buprenorphine prescribers is a prime example of barriers to accessing this treatment: Thirty million people in the United States live in counties that do not have any physicians with the waivers required that would allow them to prescribe buprenorphine.
The slow adoption of MAT could be partly due to misconceptions about substituting one drug or addiction for another or the belief that abstinence is the best method for promoting sobriety. Research supports the use of FDA-approved medications for treatment of opioid use disorders due to their effectiveness in adjusting the brain chemistry interrupted by misuse of these drugs.
Studies show that the use of medication-assisted treatment for these disorders is more effective at keeping a person in recovery than non-MAT strategies such as abstinence-only programs or detoxification. Detoxification alone can result in life-threatening or fatal overdoses when a person decides to use again due to his or her tolerance loss. In contrast, when used correctly, medications such as methadone and buprenorphine do not get individuals high, but rather help to reduce opioid cravings and withdrawal symptoms.
Naloxone (Narcan® or Evzio®), the medication that reverses overdoses, is sometimes attributed to promoting risky drug behaviors by allowing users to be "rescued" after experimenting with potentially lethal doses of opioids. Counties across the country that have started providing naloxone to law enforcement officers, first responders and community members have seen a decrease in opioid-related overdose deaths because the medication was available.
In the first month that sheriff's deputies in Jefferson County, Ala., started carrying naloxone, three people were revived, one of them on the first day the deputy started carrying it.
The medication is literally saving lives. Many communities are recognizing the opportunity to use an overdose reversal to connect people with longer-term care like MAT.
Finally, individuals with addictions are often still discriminated against in physicians' offices and emergency departments, despite state and federal laws prohibiting it. Physicians may be reluctant to engage in training to establish themselves as a resource for MAT, and communities may be reluctant to house opioid treatment programs in their neighborhoods due to the stigma associated with opioid and heroin use disorders.
Rural communities: High needs, few options
A recent report by the Centers for Disease Control showed the disparate impact of opioids misuse on rural communities: From 1999 to 2015, the overdose death rate increased 325 percent in rural areas compared to 198 percent in urban areas. The report indicated that one likely cause of the increase is "persistent limited access to substance abuse treatment services in rural areas." As is true with many behavioral health services and supports in rural communities, the need for access to treatment far exceeds its availability.
Rural counties that are providing these services often partner with local federally qualified healthcare centers and community-based treatment and service providers to create integrated care programs involving MAT. These providers may also engage peer recovery support services or specialists to help engage and maintain engagement of individuals with opioids use disorders in treatment and services. Due to recent national attention on this important issue, federal, state, local and even private funding sources are regularly announced to address the problem in communities of all sizes.
The Substance Abuse and Mental Health Services Administration's "State Targeted Response to the Opioid Crisis Grants" and the Department of Justice's "Comprehensive Opioid Abuse Program" grants have each provided hundreds of millions of dollars to communities of all sizes to help address this need, including through MAT programs. The challenge of drug misuse and addiction is not new, but counties are increasingly identifying and implementing research-based approaches — like MAT — to reduce the impact of this challenge on communities, families and individuals and are saving lives in the process.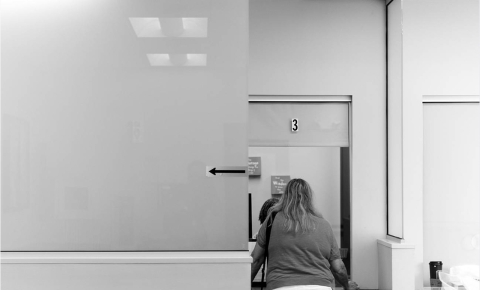 Related News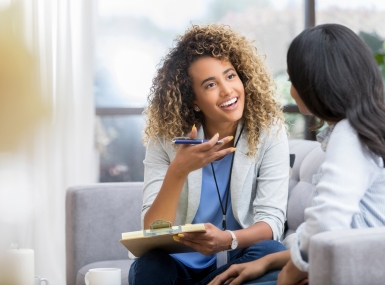 On November 13, members of NACo's Commission on Mental Health and Wellbeing sent a letter to the U.S. Senate Committees on Finance and Health, Education, Labor and Pensions. The Commission called on Congress to support counties in delivering high-quality, assessible mental health services to address residents' comprehensive behavioral health needs in any mental health legislation package.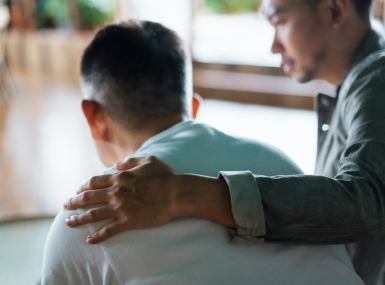 Senators launch the Bipartisan Mental Health Caucus, a promising partner for NACo's Commission on Mental Health and Wellbeing in advancing crucial mental health policy.