Maryland county residents share stories to preserve Black history in documentary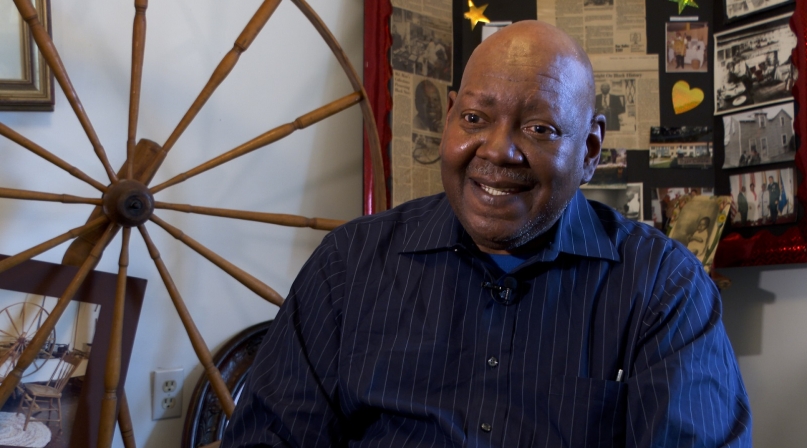 Key Takeaways
The documentary series "Deep Roots and Many Branches" highlights Black history and untold stories in Charles County, Md. to bring life to the county's history.
The Charles County Media Services and Department of Planning and Growth Management partnered to create the videos, which feature interviews with county residents supplemented with photographs, drawings and research from the Library of Congress, the New York Public Library and the National Archives digital collections and modern footage of historical landmarks.
Learn more
The concept of a documentary series came out of restoration work the Department of Planning and Growth Management was doing in the Pomonkey Historic District, a post-Civil War segregated Black community in Charles County that was home to one of two of the county's Black high schools up until the 1960s, according to Cathy Thompson, the county's community planning program manager.
"Relationships that we had made, especially with a couple of key members of the African American community, helped us better understand what the narratives might be, and a lot of it was where there was potential, where there was interest, where there were community members who were interested in stories and willing to share them with us," Thompson said. "We stayed really open to where that kind of process of discovery would lead us.
"A big part of the project has been an emphasis on community members telling their own story through their own words, and I think that was key — that we're not taking over the narrative, we're allowing folks to share their story and just giving a venue or a medium for that whenever we can."
In addition to the Village of Pomonkey, the project has released videos on the Port Tobacco Escape, the story of Mark Caesar and Bill Wheeler; the Port Tobacco Jailer, the story of Washington Burch; the Blue Jay Motel, the story of Arthur Farrar and the legacy of the Carroll Family Farm.
The next two documentaries in the works are on Camp Stanton, a Civil War training encampment for Black soldiers, and J.C. Parks, a superintendent of Black Charles County schools from the 1920s to the 1960s whose career spanned school segregation and integration.
"A big part of this puzzle is that it's borne out of a historic preservation program, and in many ways, it's an equity issue because historic preservation programs traditionally rely on the buildings that survive and the things that survive, but those don't always reflect all of the history," Thompson said.
"I think the African American community was not as well represented, if we're just looking at the buildings that survived from the past, so this was a great way to address that in a way that we weren't bound with just historic buildings — we could tell a story the way it should be told, we could talk about buildings that were no longer there, we can talk about places."
Three of the five videos in the series — on Pomonkey, the Blue Jay Motel and the Carroll Family Farm — are centered on physical spaces, but "Deep Roots and Many Branches" is more about the people who inhabited them than the historical markers themselves, said Lee Ann Stone, the video production specialist who creates the series.
"It's not so much about buildings as it is about the people in the community and the struggles, the victories and the things that were achieved during those times," Stone said. "So, the buildings, like Camp Stanton, give us a doorway of going in there, but it's the stories that really make up the documentaries or what happened during those times."
Stone, a Charles County native, said she was amazed that there was so much Black history in the area she wasn't aware of prior to working on the series, and that it's an honor to get to provide a platform for the stories to be heard across the county and beyond.
The documentaries, which are posted on the Charles County government YouTube channel and advertised on its social media channels, have collectively racked up thousands of views.
"It's an opportunity to highlight our county and highlight a history that might never get to be told or seen except by the people who lived that history telling it, but we're able to get it to a wider audience," Stone said. "It's been a great relationship, where we're each trying to help each other to tell a story."
One viewer commented under the Carroll Family Farm documentary: "Thank you for putting together these videos with all the wonderful history, and stories of the people, and families that were a part of the heartbeat of Charles County, MD. I've enjoyed learning these beautiful stories. As a resident of just a short while since 2015 (Dentsville) I've driven past some of these locations and would have never known the significance of these landmarks without these videos."
"Deep Roots and Many Branches" has not only been successful in educating people on the county's history, but also in strengthening the relationship between county departments and county residents, Thompson said.
"We're always doing planning work in communities, and so often, some of that is long term, so to have projects that we can go in and work with a community and produce something short-term is a really great way to build relationships, to give back and to create trust, so that, as we continue community efforts, we have stronger relationships to draw from," Thompson said.
"Whether it's when we're working on a Pomonkey Village plan or a Bryans Road sub-area plan or a comprehensive plan update, these smaller documentary projects help us work to build a sense of recognition of a shared past, and it's just a wonderful tool to just continue to build relationships."
Related News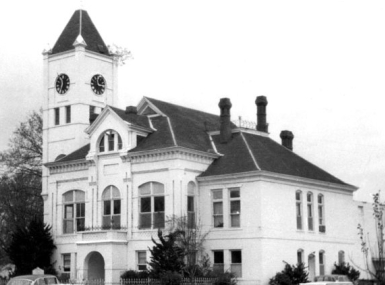 A ghost appears to have been occupying Desha County, Ark.'s courthouse, stymieing the clocktower and causing general unease.