Investing in anti-poverty programs helps decrease child neglect, abuse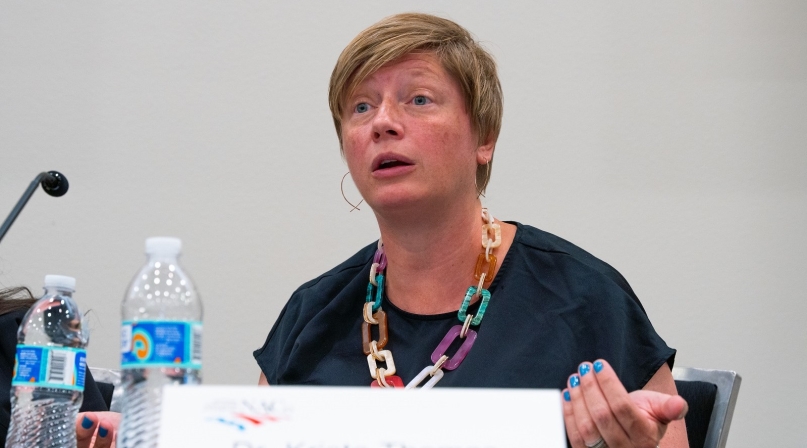 Key Takeaways
Counties investing in supportive services for low-income families greatly improves children's well-being and decreases neglect, according to national experts, county leaders and federal officials.
"It's important to know that the provision of economic and concrete support is shown to reduce both child abuse and neglect and physical abuse," said Krista Thomas, a senior policy fellow at Chapin Hall, a research and policy institute. "… It's not that folks who are experiencing poverty aren't well-qualified parents, it's that poverty creates stressors that make it more difficult to solve problems."
NACo Human Services and Education Policy Steering Committee

July 21, 2023

NACo Annual Conference - Travis County, Texas
Research shows that families who experience material hardship, like food or housing insecurity, are three times more likely to experience a child abuse investigation and four times more likely to experience a physical abuse investigation, Thomas said.
Kisha Russell, TANF (Temporary Assistance for Needy Families) regional program manager at the U.S. Department of Health and Human Services, highlighted non-recurrent, short-term benefits — emergency funds that don't extend past four months and are designed to handle a specific crisis or need — as a way to use TANF dollars as a prevention program. Some examples of how different states allow the benefits to be used include assistance in housing, domestic violence services, child care and transportation.
"In my line of work, I experienced a family where the father was able to receive a job and it was this job that was going to get this family out of needing assistance, but the day before he was set to [start], his tires blew out," Russell said. " … They needed help, it was something to where he was almost there, right there at the line, so we were able to help support this family with a non-recurring, short-term payment.
"We were able to help him get tires for his car, and he was able to go and start work and it kept the family off of the benefits, and I'm sure it eliminated a lot of frustration in the family due to economic hardship."
San Diego County, Calif.'s Family Income for Empowerment Program, which gives unrestricted cash support of $500 a month for two years to 485 families in the county with children under 18 through Child Welfare Services Department referrals, is an example of what can be done at the local level.
The program is operating under the county's new Child and Family Well-Being Department, which brings together the childcare system, Child Welfare Services and the First 5 Commission of San Diego to work collaboratively on offering support services to families in need before they experience crisis in an effort to keep families together.
"We know when there is caregiver substance abuse or mental health challenges, that that really impacts the family," said Barbara Jiménez, community operations officer for San Diego County's Department of Health and Human Services. "But when you take into account the economic impact and really look at the county for that, that is really going to reduce the issues around it, so addressing poverty is key and this is an opportunity to do that."
Related News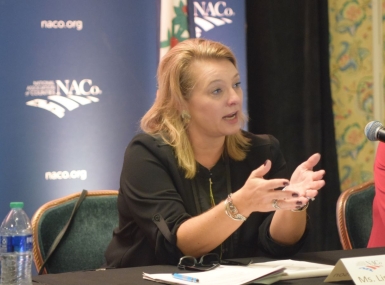 Elected officials can help promote the use of a more holistic approach to combatting substance use disorder.