Historic rehab adds more housing stock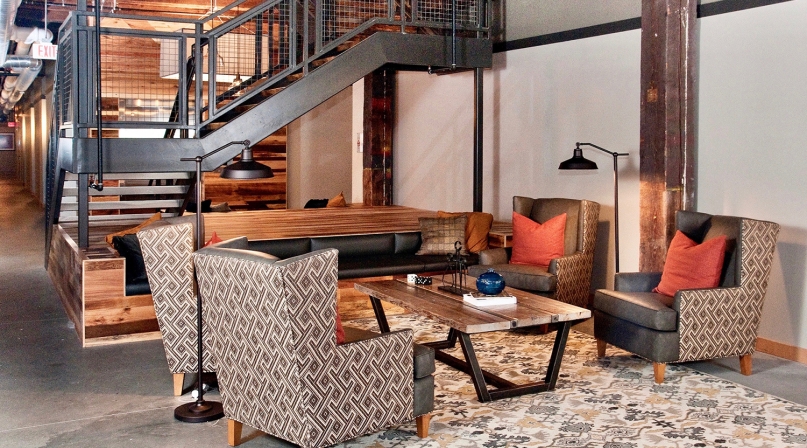 Hennepin County, Minn. Commissioner Peter McLaughlin remembers how rundown the Hiawatha-Longfellow neighborhood not far from his home was before light rail was added. The once industrial area on the other side of Hiawatha Avenue had stood dormant for years, since 1960, after houses were razed to make way for an interstate highway that was eventually scrapped for the light rail system.
"I live about five blocks from this place — a cloud had been hanging over this whole corridor," he said. The addition of the light rail system's Blue Line to the area changed all that and "has blown the doors off ridership projections."
Today the area is thriving with the addition of new affordable housing and retail. "These transit lines are following an evolution of the economy," McLaughlin said. "Employers need access to more people. New people are gaining access to employment. We're increasing the size of the labor market."
With the light rail able to whisk residents to jobs 30 minutes away — north into downtown Minneapolis or south to the Mall of America and the airport — came developers who eyed the area looking to build housing near the rail line.
In 2016, a Minnesota-based developer purchased a building that dated back to 1926 in McLaughlin's district, not far from the Blue Line. Hennepin County provided $25 million in housing revenue bonds to help finance the project. The building, once home to the Lake Street Sash and Door Company, had stood empty since the company shut its doors in 1964.
In just one year, by 2017, the developer was welcoming new tenants into a transformed building that now houses 78 affordable apartments. Total household income for one occupant cannot be more than $39,660. Rents at the 100 percent-leased building are $1,000 for a one-bedroom and $1,200 for a two-bedroom.
Called Millworks Lofts, all of the apartments were snatched up within a month of opening last summer. In addition to being within walking distance of the light rail system, residents enjoy amenities including a rooftop deck, a community room with fireplace, a fitness center, a parking garage and a community patio.
Historic tax credits
After the developer purchased the building in April 2016 it worked to get the building listed on the National Register of Historic Places to make it eligible for state and federal historic tax credits that eventually totaled $12.6 million in all.
"These are complicated deals to get together," McLaughlin said. It helped that Dominium [the developer] had tackled other historic properties in the region, including the Schmidt Brewery, turning it into artist apartments and studios and the Pillsbury A Mill complex, turning that into loft living as well.
The site also required some cleanup before construction began. An environmental response fund grant from Hennepin County for $130,135 was partly used to help clean up the site, which was contaminated with lead-based paint and asbestos.
McLaughlin's advice to other county officials eager to add affordable housing? "Keep an open mind — it's hard for people to imagine," he said. But with the right architect and developer, it's possible. He also noted that it's important to get the surrounding neighborhoods involved. "It's not a one-sided conversation."
Related News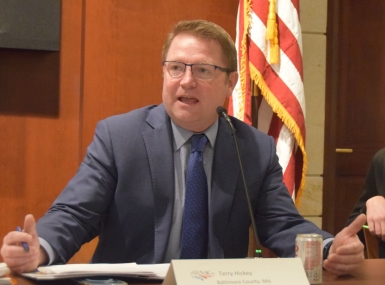 County leaders and staff demonstrated the challenges counties face in encouraging housing construction and the creativity they are employing along the way.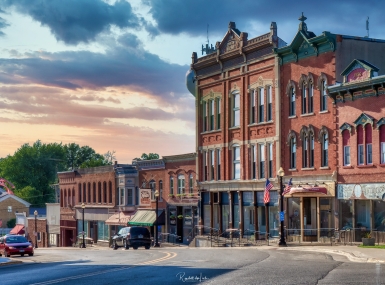 Senators introduced the Rural Partnership and Prosperity Act, bipartisan legislation intended to advance economic development in rural counties and overcome barriers to obtaining federal funding and resources.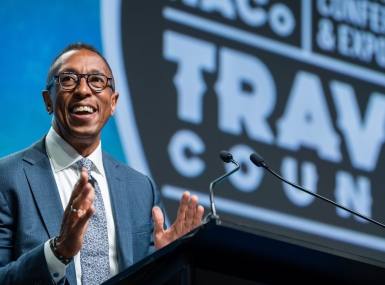 The Bill and Melinda Gates Foundation's U.S. Program strategy aims to ease access to safety net benefits, help local leaders promote economic mobility and join partners to unify the economic mobility field.