---
Problem: What's the best way to check on older adults who live alone in your county?
Solution: Madera County, Calif. began a program dubbed "Elder Orphans" that places daily calls to senior residents, instructing them to press #1 if they are fine. And the county got its system for free.
---
To quote from that 1965 classic Bob Dylan song, "Like a Rolling Stone," many in the baby boomer generation will find themselves on their own in coming years. Their population will more than double by the year 2050, to 80 million, according to the Census Bureau.
Aging boomers living on their own — and their loved ones — can get peace of mind with a program like one being used in Madera County, Calif. The county uses daily automated phone calls to check on its elderly population. They call the program "Elder Orphans."
Read More

For more information click here or contact Majeski at 559.675-7770.
It got its start under former Sheriff John Anderson and Erica Stewart, former public information officer, who spearheaded the project. "Because we do welfare checks on these elderly people, their relatives are calling from Southern California, 'Hey my Mom is living up there, I haven't heard from her in days.' We go up there and sometimes we find them well and sometimes we don't," said Madera County Sheriff's Deputy Patrick Majeski. "I think in a nutshell that's how it started."
Located east of Santa Clara County, Madera County's 65-plus population comprises approximately 13.5 percent of the total population of 155,000. The "Elder Orphans" name stuck when an older resident wrote a letter to the county asking if the Sheriff's Office had a way to check on him daily after his wife of 46 years had passed away, leaving him, as he described, "an elder orphan."
In his letter, he said three neighbors, all living alone, had died in the span of three months. In one case, it took up to two days before the neighbor was found. A second wasn't discovered for several weeks. The third resident was found in advanced stages of decomposition and her dog also died.
The neighbors lived in a mobile home community in the mountains. And with many living in more sparsely populated areas, the Sheriff's Office was concerned that the problem could get worse.
Five years ago, Sheriff Anderson tasked Stuart with researching a solution to bring peace of mind to the county's older population and their families. One hurdle emerged: Cost. As a rural law enforcement agency, they didn't have unlimited funds, Majeski said. Nonetheless, they found a way to add a system without having to invest additional dollars.
The office was revamping its emergency reverse-911 system, used mainly for wildfires. The new contract provided an opportunity to incorporate the welfare check program during the revamp, Majeski said.
The new check-up system employs a telephone messaging service that stores the subscriber's name, phone number, address, emergency contact information and call times. The service is free and provides daily contact when the subscriber receives a pre-recorded message on their home phone. They can select when they want to be called and how often.
Here's how it works: When a subscriber receives the call, they are instructed to touch the #1 button on their phone if they're fine or the #2 button if they need emergency assistance. If they hit the #2 button, they are connected to the Sheriff's Communications Center.
If someone does not answer, a volunteer, a member of the county's "Citizen on Patrol" is sent to the home. Deputies can also step in, if required.
Residents can choose to be called at 9 a.m. or 4 p.m. Most opt for the morning call.
---
"Elder Orphans" was a semi-finalist, December 2015, in the Harvard Kennedy School's Ash Center for Democratic Governance and Innovation.
Hero 1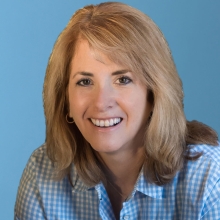 About Mary Ann Barton (Full Bio)
County News Editor & Senior Writer
Mary Ann Barton is the County News editor and senior staff writer and is returning to NACo after previously working at the association. She comes to NACo after covering local news for Patch.com in Northern Virginia.
---
More from Mary Ann Barton
---