Counties play role cutting red tape to increase use of solar energy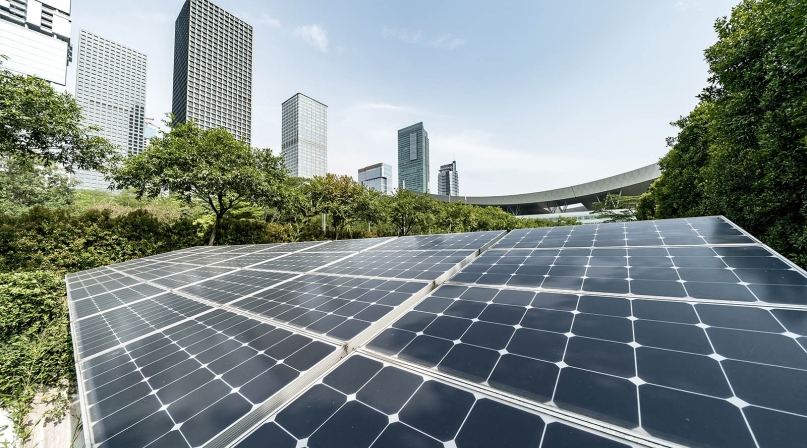 Key Takeaways
You've heard the news: Millions of Americans are now seeking renewable energy sources to power their lives. Thanks in large part to technological innovations, commercialization and manufacturing scaling, the costs of solar energy systems have rapidly declined over the last two decades.
Since 2008, this has led to a 20-fold increase nationwide in the amount of solar photovoltaic (PV) energy connected to the grid.
Accompanied by this installation growth, job growth in the solar energy industry has increased 70 percent from 2013 to 2018, according to the annual National Solar Jobs Census conducted by the Solar Foundation. 
More than 240,000 Americans now work in the solar industry. 
While overall costs of solar energy have decreased, the non-hardware costs of going solar — better known as "soft costs" — have not declined at the same pace.
Including costs such as permitting, inspection and installation, soft costs now make up more than half of total costs of residential and commercial solar systems and remain a significant barrier to solar growth. 
Counties are in a unique position to help reduce the soft costs and "red tape" and streamline solar onboarding through the county permitting and inspections process.
As local solar markets grow, counties are also positioned to determine where and how solar is developed in their community through local planning and zoning. Properly assessing and updating county processes to become less deterrent to solar, however, may be a daunting and challenging process for many counties with limited staff time and capacity. 
Enter SolSmart. The SolSmart initiative is a U.S. Department of Energy-funded program that provides no-cost technical assistance and guidance to local governments across the country interested in developing more solar-ready processes and policies. The program also provides national recognition to solar-leading local governments that have implemented critical best practices to advancing solar through a community designation at Bronze, Silver or Gold levels.  
To date, 50 counties from across all regions of the country and ranging from populations of under 10,000 to more than 2 million have received the SolSmart designation.  
San Miguel County, Colo. is one of the 50 counties to be recognized for their local efforts in advancing solar energy, receiving SolSmart Bronze designation in December. With about 7,900 residents, the county is the smallest SolSmart-designated county by population.
As a rural county in the Western Slope region of Colorado, San Miguel County recognizes the tremendous natural asset that more than 240 days of sunshine each year brings to their community.  
To capitalize on this asset and advance solar growth, the county launched the WattsUp San Miguel County initiative (which you can read more about online here: https://bit.ly/2P14eqd) designed to streamline the permitting process and highlight available technical and finance resources to assist their citizens in going solar. 
Through this initiative, for example, the county now has a no-fee solar permitting process and allows small-scale solar PV systems as a by-right use in all land-use zones.  
Taking these actions is a positive step in promoting renewable energy installation throughout the county, according to Kris Holstrom, who chairs the Board of County Commissioners.
"We are pleased to receive the SolSmart designation and are working to reach the highest level," she said.
"As one who has relied on solar power for my home for over 30 years, I know firsthand that an easy permitting process helps."
To make access to solar energy even more easy and affordable for all, San Miguel County also collaborated with the San Miguel Power Association and other local and state partners to launch an innovative community solar project on a former county landfill site.
By transforming what was formerly a brownfield site into a "brightfield," the county now helps in providing solar energy access and reducing energy costs to lower income households, all while adding additional environmental benefits to the local community.  
The county hopes to continue to lead by example when it comes to renewable energy issues, according to Holstrom, including the goal of installing solar on county buildings. 
"From the county point of view, we want to walk-the-walk," Holstrom said.
"We try to lead the way as much as we can on this issue, as well as other important environmental issues," he noted.  "In the long run, this saves us money, while representing values that are important to us, as well." 
For these goals and commitment to county facility solar installations, San Miguel County was additionally named the winner of the 2018 SolSmart County Challenge.
As a prize, experts at the National Renewable Energy Lab (NREL) are providing the county with advanced technical assistance and analysis for siting and installing PV systems on county facilities.
Is your county interested in receiving similar solar energy technical assistance and other resources? 
The application window is now open for the 2019 SolSmart County Challenge.  Visit www.solsmart.org or contact NACo Program Manager, Jack Morgan at jmorgan@naco.org to schedule a consultation call to learn more.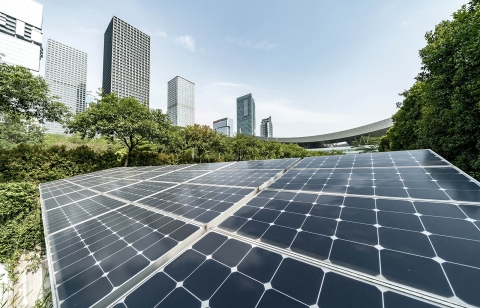 Related News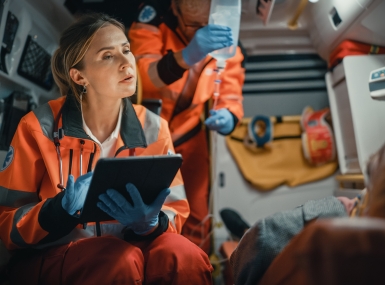 The opioid crisis, a major national issue, saw a 55% increase in drug overdose deaths from 2019 to 2022, with 75% involving opioids. Effective strategies to combat this include integrated care, policy enhancement, and technology, focusing on whole-person care and intervention opportunities to save lives.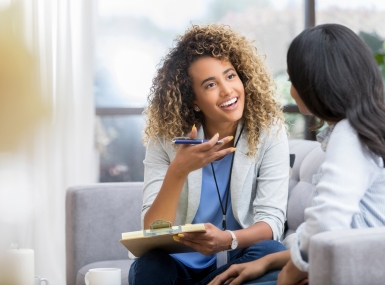 On November 13, members of NACo's Commission on Mental Health and Wellbeing sent a letter to the U.S. Senate Committees on Finance and Health, Education, Labor and Pensions. The Commission called on Congress to support counties in delivering high-quality, assessible mental health services to address residents' comprehensive behavioral health needs in any mental health legislation package.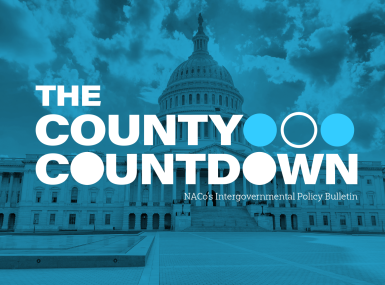 Every other week, NACo's County Countdown reviews top federal policy advocacy items with an eye towards counties and the intergovernmental partnership.