Counties grapple with fall COVID spike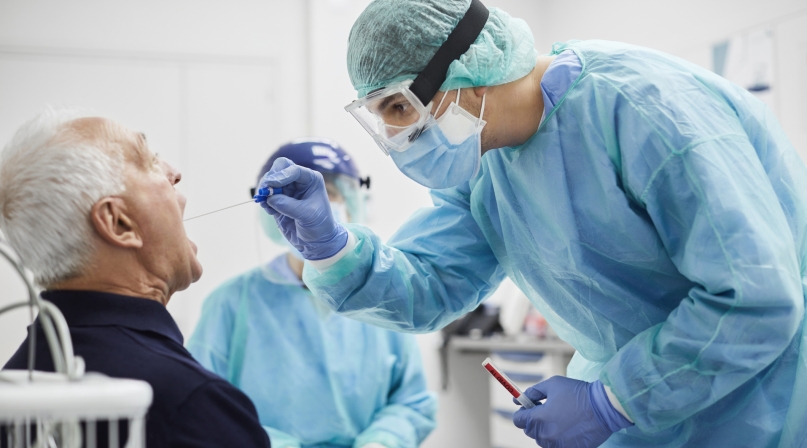 Counties in nearly half the country are battling with a spike in COVID-19 cases, according to the latest updates last week from the Johns Hopkins Coronavirus Resource Center.
In Grand Forks County, N.D., a bump from 532 active cases in August to 632 last week moved the county from a self-described "orange" high risk level to the "red" severe risk category. County health workers' biggest challenge? Identifying people who may have come in contact with those who are infected.
"This is really going to tax our capabilities to make sure that we reach everybody and their contacts," county public health director Debbie Swanson told the Grand Forks Herald.
The uptick in cases this fall is also impacting some medical facilities. In Mecklenburg County, N.C., Dr. Raynard Washington, the county's deputy health director, said the county was seeing a strain on its hospitals. "We've seen this happening really quickly — really quickly. A number of the hospitals in the counties around us have reached capacity, and they're starting to divert patients from their county to Mecklenburg County."
County health inspections of businesses are more important than ever, but made even more difficult when businesses are trying to stay afloat. In Allegheny County, Pa., the county was put in a tough position of having to close several bars for not complying with safety rules, as its health inspectors checked for compliance.
Judgement calls about openings and closings between state and county officials due to safety concerns are also challenging. Prince George's County, Md. County Executive Angela Alsobrooks called for a branch office of the state department of motor vehicles to be closed after an employee died from COVID and four others there tested positive. "I'd like to see it shut down until we can make everyone there comfortable including the employees," she said. But the state is keeping it open, saying it is following all safety protocols.
The virus has hit close to home for some county officials. Prince George's County, Md. Councilmember Deni Taveras has seen the virus ravage her extended family with eight members dying and 14 becoming infected. "I'm concerned this is not over yet and we're in this for the long haul," she told WJLA-TV.
And while some counties are seeing an uptick in the virus this fall and possibly more cases on the way come winter, Dr. Malcolm Butler, health officer for Chelan and Douglas counties in Washington state, noted that there are signs that mask-wearing and social distancing are working there, especially at schools and in offices. But the area is still seeing a spike in cases, he noted.
"So if transmissions are not happening in the schools, and not happening (very much) at work sites, where must it be happening?" Butler asked. "It must be happening in private homes or private gatherings or rallies or churches or parks or somewhere that masking and other safety measures may be relaxed."
With fatigue setting in from people losing their jobs or working from home, businesses being shut down and schools being closed or families managing new routines, people need to think about their mental health and self-care, he said.
Nationwide, there have been more than 8 million people infected and more than 220,000 who have died from COVID-19, since the pandemic began. As of mid-October, California, Florida and Texas surpass New York for total cases to date, though New York still has the highest death total.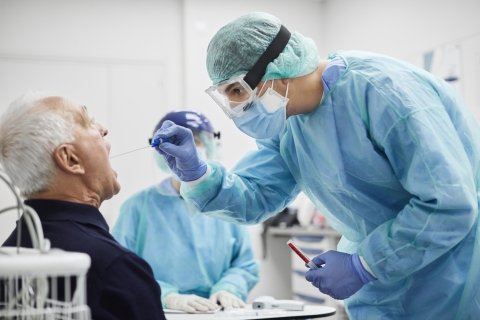 Related News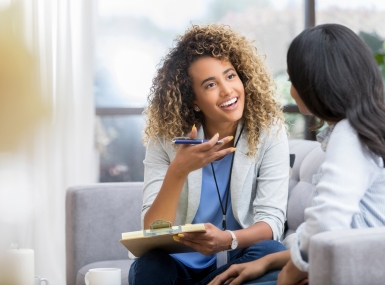 On November 13, members of NACo's Commission on Mental Health and Wellbeing sent a letter to the U.S. Senate Committees on Finance and Health, Education, Labor and Pensions. The Commission called on Congress to support counties in delivering high-quality, assessible mental health services to address residents' comprehensive behavioral health needs in any mental health legislation package.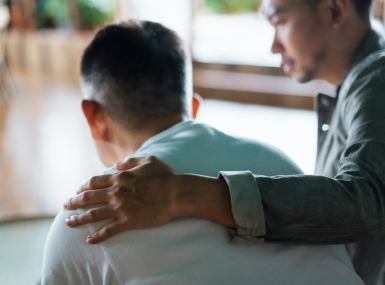 Senators launch the Bipartisan Mental Health Caucus, a promising partner for NACo's Commission on Mental Health and Wellbeing in advancing crucial mental health policy.