2023 NACo second vice president platform - Ron Berry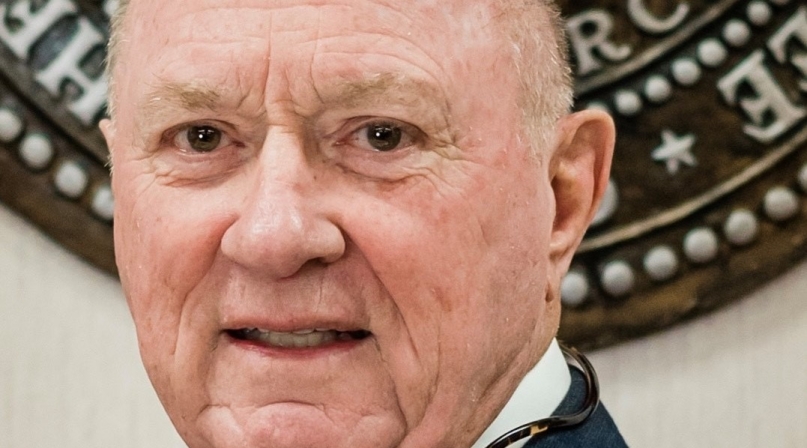 Key Takeaways
Ron Berry
Commissioner
Roane County, Tenn.
As a candidate for 2nd Vice President of NACo, I firmly believe the success of our organization is our ability to commit, connect and unite. These qualities will enable us to become a stronger and more cohesive NACo that effectively serves the needs of its members and advances the interest of county governments across the nation. In the following discourse, I will explore the importance of commitment, connectivity, and unity and outline how these values can shape our journey towards progress and success.
Commitment to Members
As 2nd Vice President, I will prioritize the needs and concerns of our diverse membership.
I will advocate for fair and inclusive policies that address the challenges faced by counties.
By actively engaging with members and seeking their input, we can develop meaningful solutions.
Commitment to Excellence
I will work tirelessly to uphold the highest standards of professionalism and integrity.
Encouraging innovation and sharing best practices will elevate the capabilities of our organization.
Through a commitment to continuous improvement, we can remain at the forefront of county governance.
Commitment to Collaboration
By fostering partnerships with other national and regional organizations, we can strengthen our impact.
I will promote collaboration among NACo members to facilitate knowledge sharing and resource pooling.
Engaging with stakeholders at all levels will enable us to advocate effectively for counties interests.
Connecting with Members
Establishing open lines of communication will allow for a better understanding of member's needs.
I will utilize technology and digital platforms to create opportunities for meaningful engagement.
Regular town halls, webinars, and conferences will facilitate networking and knowledge exchange.
Connecting Counties
NACo can serve as a vital bridge, connecting counties across the nation.
I will promote regional and intercounty collaboration to tackle shared challenges.
By facilitating the exchange of ideas, NACo can help counties learn from one another's successes.
Building strategic alliances with federal agencies, private sector entities, and nonprofits will strengthen NACos mission.
Collaborating with these partners will help us secure necessary resources and funding for county initiatives.
By working together, we can leverage our collective expertise to drive positive change at all levels.
Uniting County Governments
I will foster a culture of unity and cooperation among county governments.
Through NACo, we can create platforms for county officials to come together and address common challenges.
United, we can advocate for policies that empower counties and strengthen our collective voice.
Uniting Urban and Rural Communities
Recognizing the unique needs of urban and rural counties, I will promote dialogue and understanding.
Bridging the urban-rural divide will enable us to find innovative solutions that benefit all counties.
By fostering unity, NACo can ensure that every county has a voice in shaping our national agenda.
Uniting Across Political Party Lines
As 2nd Vice President. I will work across party lines to build consensus and advance county interests.
I will prioritize bipartisanship and seek common ground to address critical issues facing counties.
I am honored to be a candidate for 2nd Vice President of NACo. I have prepared for this opportunity by serving as South Region Director for 3 years, member of Ex Committee for 3 years and a member of NACo Board of Directors. I am the only veteran candidate, having served in the United States Marine Corps. I humbly ask for your vote and support in the July election.
Related News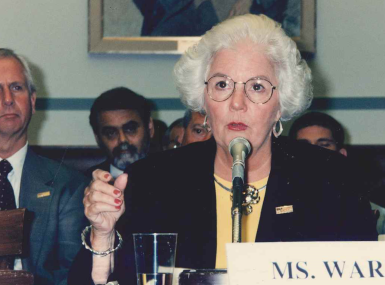 Her involvement with her children's PTAs drove Betty Lou Ward to run for the Wake County, N.C. Board of Commissioners to work to improve schools, libraries and parks.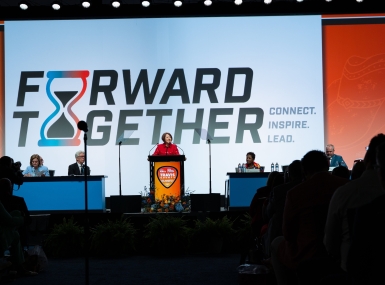 Mary Jo McGuire found a match for her skills and talents representing her Ramsey County district, and she's bringing the same all-in approach as NACo's president.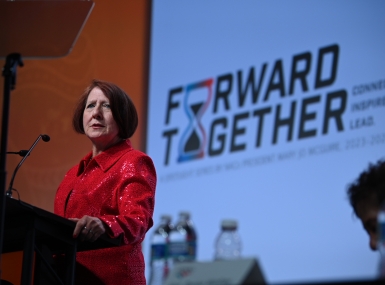 Ramsey County, Minn. Commissioner Mary Jo McGuire was sworn in as president of the National Association of Counties (NACo) on July 24 at the conclusion of NACo's 88th Annual Conference in Travis County, Texas.