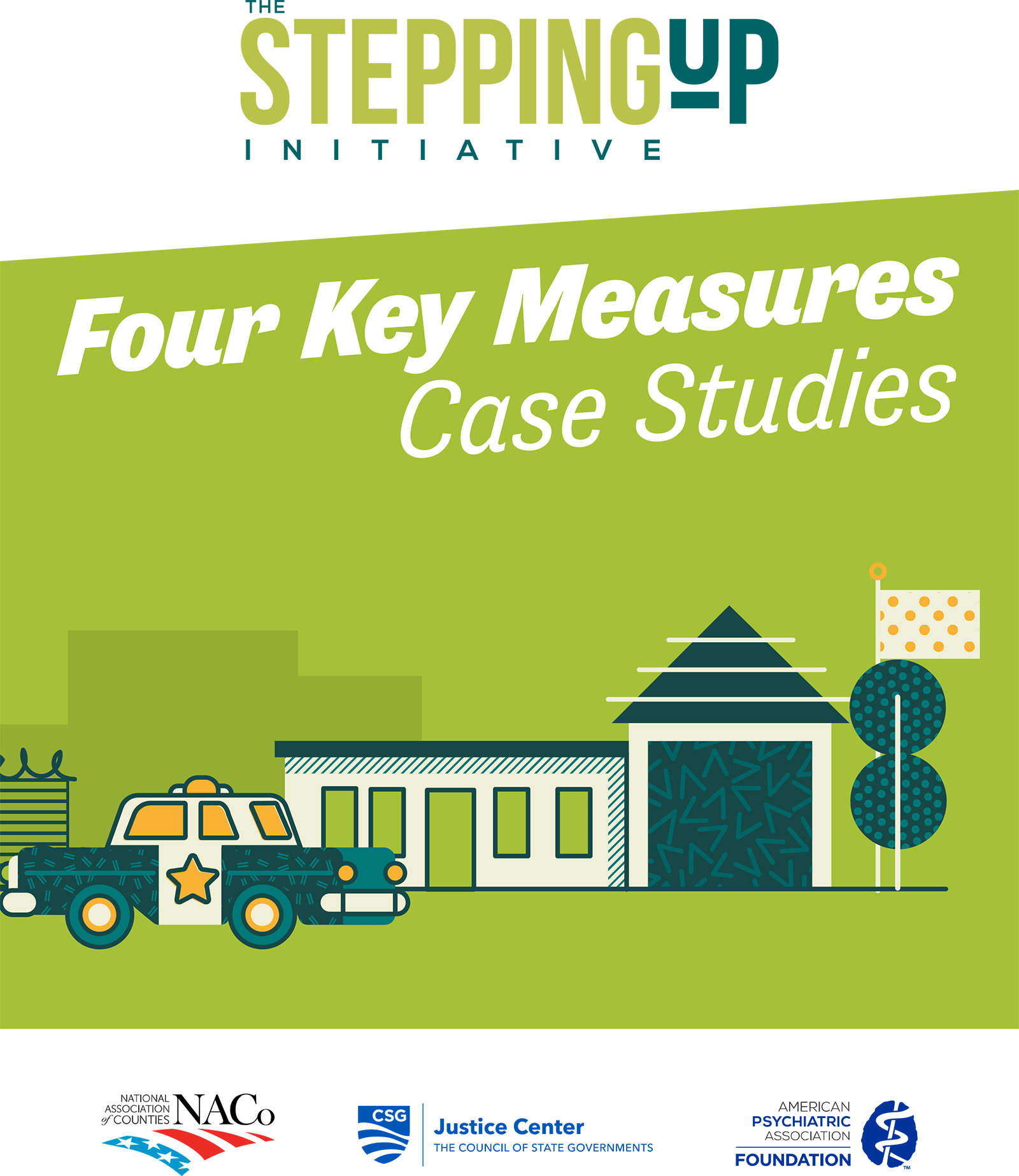 An estimated two million annual jail admissions involve people with serious mental illnesses. Over the past decade, county commissioners and supervisors, police, judges, corrections administrators, public defenders, prosecutors, community-based service providers and advocates have mobilized to better respond to people with mental illnesses. Stepping Up: A National Initiative to Reduce the Number of People with Mental Illnesses in Jails was launched in May 2015 to provide counties with the resources to further address this issue. Stepping Up is the result of a partnership between the National Association of Counties, The Council of State Governments Justice Center and the American Psychiatric Association Foundation.
In January 2017, the Stepping Up partners released Reducing the Number of People with Mental Illnesses in Jail: Six Questions County Leaders Need to Ask (Six Questions), a report outlining a framework for counties to assess their existing efforts to reduce the number of people with mental illnesses in jails. The report also recommends that counties aiming to have an impact on the number of people with mental illnesses in the jail focus their efforts on one or more of the Stepping Up Four Key Measures: jail bookings, jail length of stay, connections to treatment after release and recidivism.
In 2018, the initiative hosted a series of webinars to outline strategies for impacting these measures and featured counties working on each. The Stepping Up Four Key Measures Case Studies serve as a quick reference to the strategies highlighted in this series and share suggested sub-measures associated with each of these measures to help counties better collect and analyze their data. More information on the Four Key Measures and the webinar recordings featuring these counties are available on the Stepping Up Resources Toolkit.
Featured Counties:
Calaveras County, Calif.
Dauphin County, Pa.
Johnson County, Kan.
Pima County, Ariz.
San Joaquin County, Calif.
Yavapai County, Ariz.
Standard