NACo and the National Association of County Veteran Service Officers are excited to announce Amazon as an official partner for Operation Green Light for Veterans. Together, we invite the nation's 3,069 counties, parishes, and boroughs to join Operation Green Light and show support for veterans by lighting our buildings green from November 7 to November 13. By shining a green light, county governments and our residents will let veterans know that they are seen, appreciated and supported.
Thanks to our partners, you can turn your municipal buildings green using Amazon Business. With a free Amazon Business account, you can order green lights, gel filters or any other products you may need from multiple suppliers in one place. See below for instructions for creating an account.
Step 1: Getting Started
Go to https://business.amazon.com/OperationGreenLight. You will see one of two options:
1. If signed in to an Amazon Business account - click "Start shopping" in the top right corner. Move on to next step.

2. If you do not have an Amazon Business account – click "Create a free account" in the top right corner.

Enter your e-mail and follow prompts to set up your free account. If you have an account but are not signed in when you enter your email and click "Get Started" you will be brought to a sign-in page.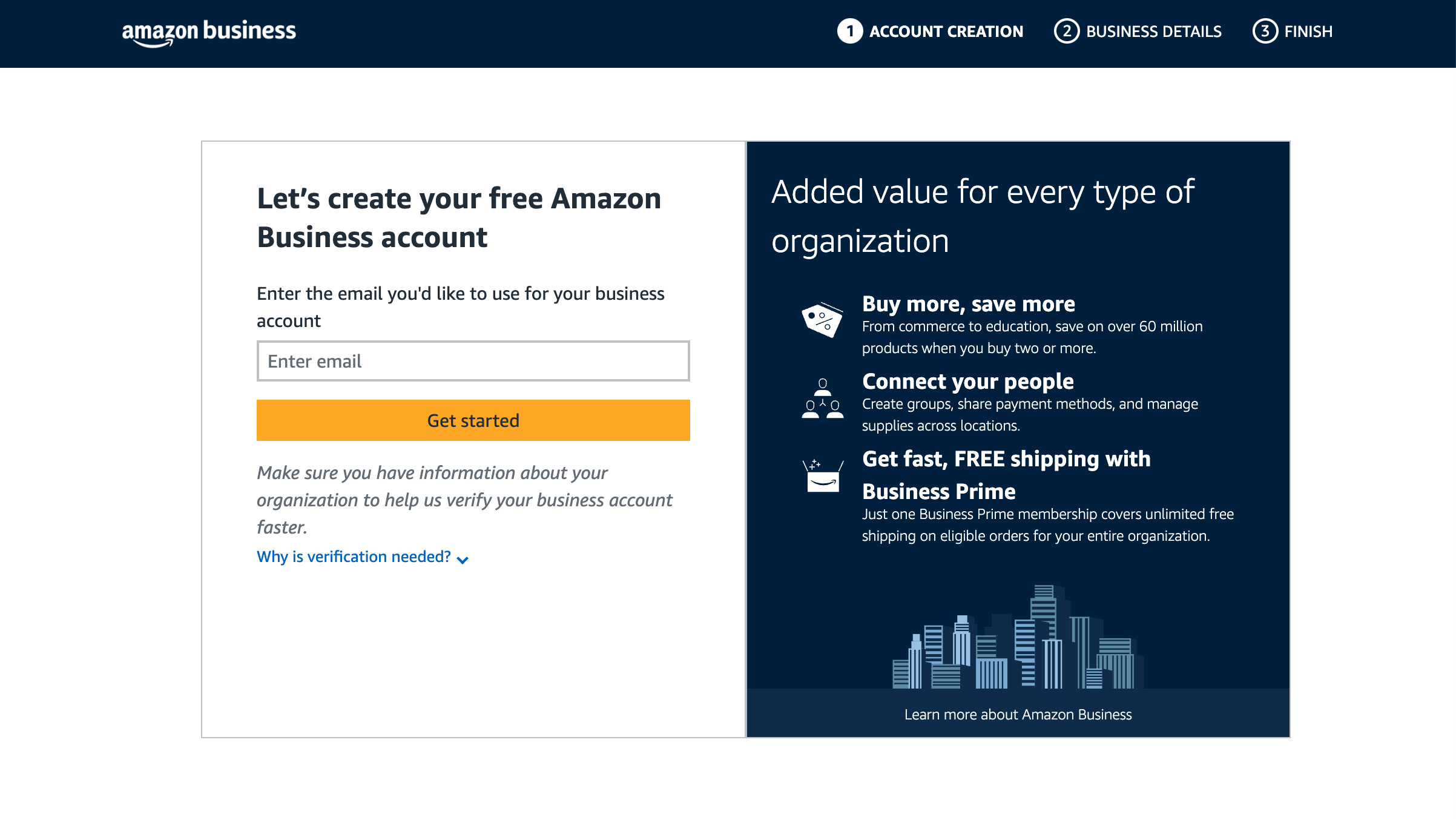 Once signed in, move on to "Start shopping"
Step 2: Searching and buying on Amazon Business
When you sign in and click "Start shopping" you will see a search bar screen, where you can input the product of interest (i.e. "green light bulbs").

You would compare products, add them to cart and check out like you would for any other Amazon purchase.
Amazon is proud to partner with NACo and NACVSO to support veterans.
We value the unique skills and experiences that the military community brings and we've pledged to hire 100,000 veterans and military spouses by 2024. Through our growing veteran community, we offer veterans mentoring opportunities, a network of support, and tailored training experiences to assist in their transition from the military, another company, or the academic environment.
Through Program Honor, we give back to the military and veteran community by leveraging our diverse resources and technology to solve critical problems. We focus on supporting disabled veterans, mental health, suicide prevention, military families, and urgent needs – like homelessness and food insecurity – around the globe.
Veterans and military spouses in your community can learn more about career opportunities at Amazon by attending one of our Global Military Affairs webinars where they can engage with recruiters directly.
Standard