Counties play a critical role in the nation's transportation and infrastructure system, owning 44 percent of all public roads and nearly 40 percent of the National Bridge Inventory. Simultaneously, counties are tasked with directly supporting 78 percent of public transit systems and 34 percent of public airports that connect residents, communities and businesses with the national and global economies. Each year, counties invest roughly $134 billion in constructing infrastructure and maintaining and operating public works.
In the 117th Congress, there is renewed bipartisan interest from both Congress and the White House to make historic investments in America's transportation and infrastructure systems. Currently, there are several moving pieces related to an infrastructure package and surface transportation reauthorization bill. This advocacy toolkit provides the information, tools and resources necessary for counties to understand current infrastructure negotiations on Capitol Hill and to advocate for the inclusion of county priorities in any final infrastructure package or surface transportation reauthorization.
URGE YOUR MEMBERS OF CONGRESS TO SUPPORT COUNTY TRANSPORTATION AND INFRASTRUCTURE PRIORITIES IN A FUTURE COMPREHENSIVE INFRASTRUCTURE PACAKGE OR SURFACE TRANSPORTATION REAUTHORIZATION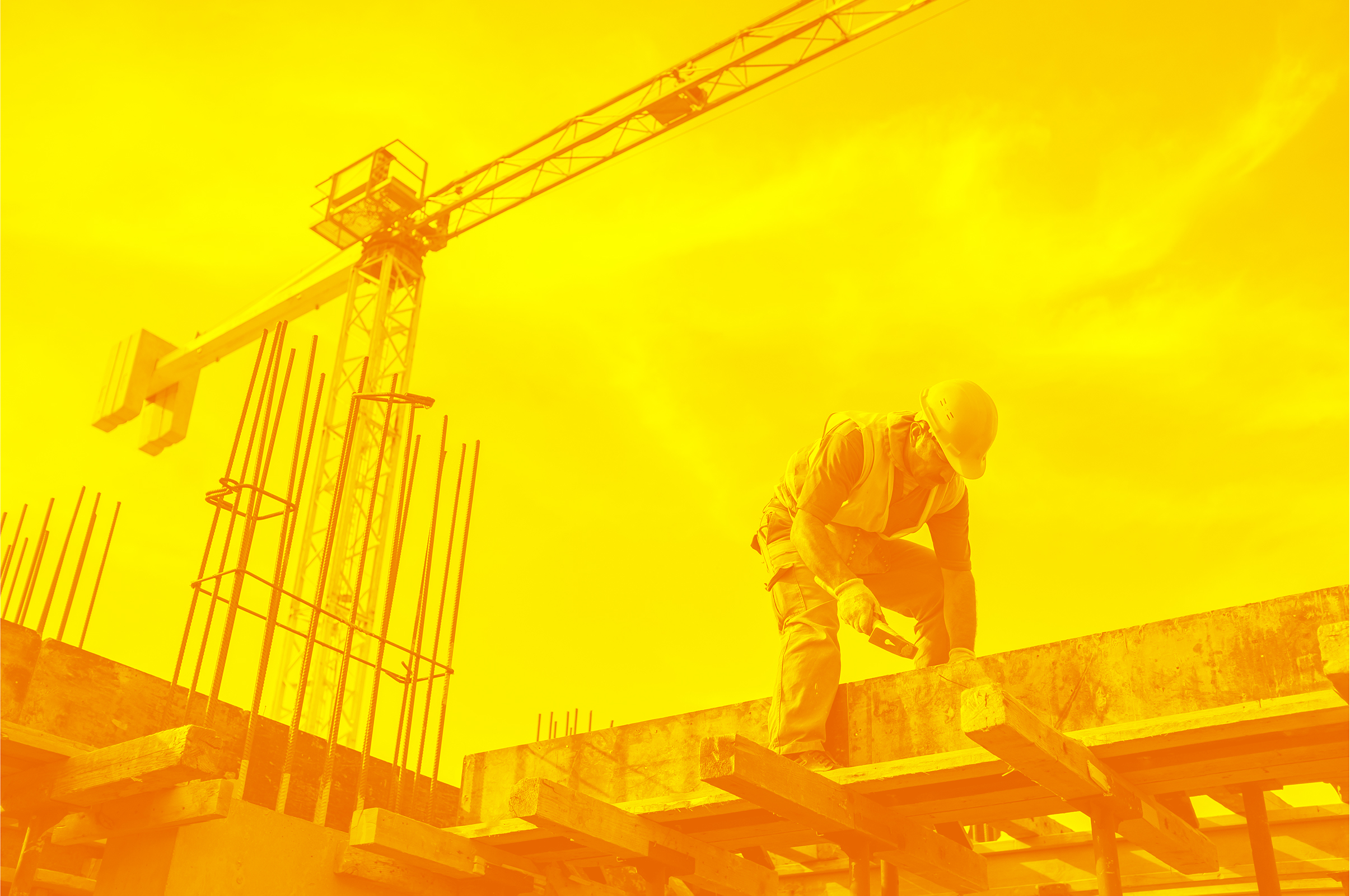 Counties own and maintain 44 percent of America's road miles
Counties own and maintain 38 percent of bridges
America's counties should be recognized as major owners of transportation and infrastructure in any final comprehensive infrastructure package or surface transportation reauthorization. Within a new infrastructure package, NACo believes that a user-pay approach should continue to be the cornerstone of federal transportation funding and that federal policy should provide counties the flexibility to use additional financing tools. As Congress negotiates infrastructure legislation, key county priorities should be considered, including: 
Establishing certainty through a long-term surface transportation reauthorization that strengthens the intergovernmental partnership and preserves local decision-making
Allocating funds directly to local infrastructure and ensuring the eligibility of local bridges in new and existing programs 
Streamlining the federal permitting process
Returning long-term solvency of the Highway Trust Fund
Preserving the tax-exempt status of municipal bonds 
Providing an environment for innovative financing, but not in lieu of direct funding streams
Investing in broadband deployment and development to provide unserved and underserved communities access to high speed internet
Improving local resiliency by providing increased investment in disaster mitigation and response grants
| | |
| --- | --- |
| March 31, 2021 | President Biden introduces the American Jobs Plan, a $2.3 trillion investment in a variety of infrastructure sectors |
| April 30, 2021 | Senate Republicans counter-propose the Republican Roadmap, a $568 billion proposal for FY 2023 though FY 2026 to fund physical infrastructure, though not all spending was considered new |
| May 26, 2021 | The Senate Environment and Public Works (EPW) Committee unanimously passes S. 1931, the Surface Transportation Reauthorization Act (STRA-21), a $311 billion investment in highways, roads and bridges for FY 2023 to FY 2026 |
| June 10, 2021 | The House Transportation & Infrastructure Committee passes H.R. 3684, the Investing in a New Vision for the Environment and Surface Transportation (INVEST) in America Act, a $579 billion surface transportation reauthorization for FY 2023 to FY 2026 along mostly party lines |
| June 16, 2021 | S. 2016, the Surface Transportation Investment Act, a five-year, $78 billion rail and safety title for the Senate's reauthorization bill, passes the Senate Commerce Committee nearly unanimously |
| June 24, 2021 | President Biden and a bipartisan group of ten Senators agree to an infrastructure framework that would invest $973 billion in physical infrastructure over five years, including $550 billion in new spending  |
| July 1, 2021 | The INVEST in America Act, including new water infrastructure provisions for a total of $715 billion, passes along mostly party lines in the full U.S. House of Representatives |
| July 28, 2021 | The bipartisan framework clears its first procedural hurdle in the Senate with the support of all 50 Democrats and 17 Republicans, including Minority Leader McConnell (R-Ky.) |
| August 1, 2021 | Majority Leader Schumer unveils the final legislative text of the infrastructure compromise, the Infrastructure Investment and Jobs Act (IIJA) |
| August 10, 2021 | The U.S. Senate passes the IIJA in a bipartisan vote of 69-30 |
| September 27, 2021 | The U.S. House sets this target date to pass both the IIJA and a FY 2022 reconciliation bill, potentially containing additional transportation investments |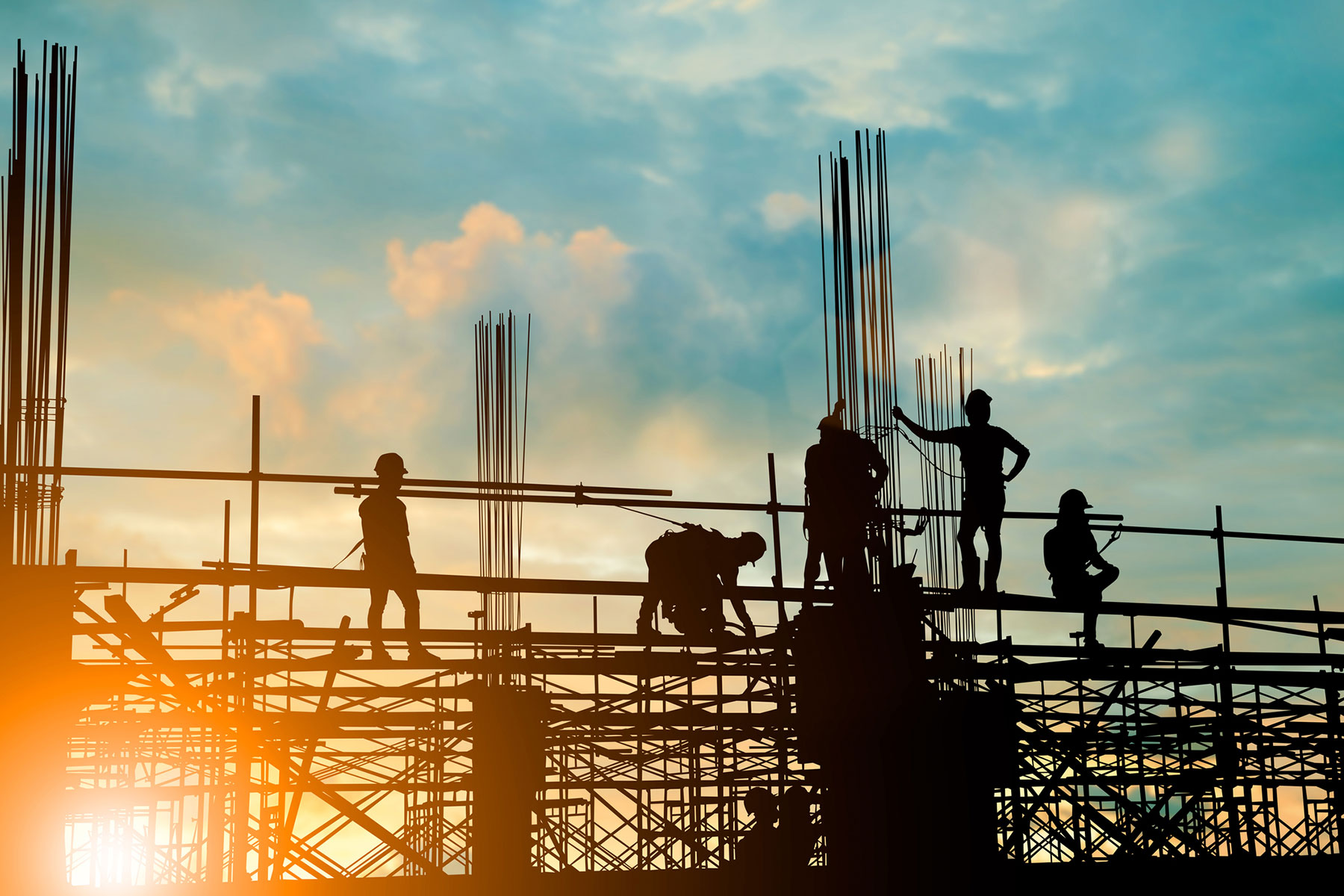 On March 31, President Biden unveiled the American Jobs Plan (AJP), a $2.3 trillion investment to modernize the nation's infrastructure. The plan requests funding for a wide array of infrastructure projects ranging beyond traditional transportation efforts to workforce development and manufacturing to broadband expansion to housing. Alongside the AJP, President Biden also released his Made in America Tax Plan, which outlines changes to the federal tax code intended to fully offset the spending in the AJP over 15 years.
AJP funding is broken down as follows:
Source: AJP
The AJP includes several provisions with the potential to impact America's counties, parishes and boroughs. For a detailed list of these provisions, please view NACo's AJP executive summary.
For transportation and resilient infrastructure projects, the AJP proposes a $621 billion investment broken down as follows:
Source: AJP
On July 28, following over a month of ongoing negotations, Democratic and Republican lawmakers reached a final compromise on the framework, which includes elements of the Senate's committee-passed highway and rail surface transportation titles, as well as the fully Senate-passed water bill, S. 914, the Drinking Water and Wastewater Infrastructure Act of 2021. The legislative text was released soon after on August 1. 
The Infrastructure Investments and Jobs Act (IIJA) would provide $973 billion over five years from FY 2022 through FY 2026, including $550 billion in new investments for all modes of transportation, water, power and energy, environmental remediation, public lands, broadband and resilience. In addition to providing authorizations for a number of programs, IIJA would also make supplemental appropriations to several federal agencies including the Department of Transportation, the Department of Energy and the Envrionmental Protection Agency, among others.
On August 10, the U.S. Senate passed the IIJA in a bipartisan vote of 69 to 30. It now awaits a vote in the House. 
Sectors addressed in IIJA include:
Transportation: $284 billion
Water: $55 billion
Broadband: $65 billion
Energy & Power: $73 billion
Environmental remediation: $21 billion
Western water infrastructure: $8.3 billion
Resiliency: $46 billion
IIJA would direct $284 billion in above-baseline spending toward all modes of transportation and $266 billion to other infrastructure sectors. As is the case in the American Jobs Plan and past proposals from Senate Republicans, IIJA would direct most of its investments – nearly 52 percent – toward modernizing and making improvements to transportation infrastructure, with the majority of funding for highways, roads and bridges. Investments would be broken down as follows:
Roads & Bridges: $110 billion
Transit: $39 billion
Rail: $66 billion
Safety: $11 billion
Airports: $25 billion
Ports & Waterways: $17 billion
Electric vehicle chargers: $7.5 billion
Electric buses: $7.5 billion
Reconnecting Communities: $1 billion
For a further breakdown of the White House-Senate bipartisan infrastructure agreement, visit the Legislative Analysis page. 
IIJA Transportation Funds
The bipartisan framework was ultimately a compromise borne out of proposals from the Biden Administration and Senate Republicans. The compromise stacks up next to the two initial plans in the following ways:
Comparing Investments: Federal Infrastructure Proposals
(Numbers in Billions)
What is a surface transportation authorization?
Surface transportation authorizations are congressionally developed pieces of legislation that, once enacted into law, provide legal authority for the federal government to fund surface transportation programs that facilitate the operation of highway, bridge, transit, rail and safety systems. Administered through various sub-administrations of the U.S. Department of Transportation (USDOT), these programs provide critical funding for the nation's transportation infrastructure network through both direct and indirect funding streams to state and local governments. In addition to funding, these pieces of legislation are typically authorized over five years, providing counties the long-term certainty they need to plan and execute transportation projects vital to local communities.
The one-year extension of the current surface transportation law, P.L. 114-94, the Fixing America's Surface Transportation (FAST) Act, will expire on September 30, 2021. Learn more about how the current law impacts counties here.
What does it mean for counties?
Counties play an extremely important role in our nation's transportation and infrastructure networks, owning more roads and bridges than any other entity, while also directly supporting the vast majority of public transit systems. Resources authorized by this legislation support local, regional, state and federal transportation projects, making these programs and the funding and financing opportunities they provide critical for counties who are charged with maintaining a vast amount of America's roadways, as well as the country's larger infrastructure network. Through competitive grant processes, formulas, sub-allocations and set-asides, federal funds and financing programs authorized by surface transportation reauthorizations flow to counties in a variety of ways. As major owners and operators of America's infrastructure, counties are in need of consistent and reliable support from our state and federal partners, which can be provided for through the enactment of a long-term surface transportation reauthorization. 
What is the current landscape?
Both the U.S. House and Senate have recently taken action to reauthorize the FAST Act, including by inserting a five-year reauthorization into bipartisan infrastructure legislation. On July 1, the U.S. House of Representatives passed its own surface transportation reauthorization, H.R. 3684, the Investing in a New Vision for the Environment and Surface Transportation (INVEST) in America Act. The bill, which passed the House along mostly party lines, would provide $592 billion over five years for highways, transit and rail programs. It would also provide $36 billion for electric vehicles. In FY 2022, nearly $6 billion would be earmarked for Member designated projects.
In the U.S. Senate, the bipartisan highway ($311 billion) and rail, freight and safety ($78 billion) titles of a reauthorization bill that were almost unanimously passed by the Senate Environment and Public Works Committee and the Senate Commerce, Science, and Transportation Committee, respectively, have been inserted into the Infrastructure Investment and Jobs Act. A transit title has also since been added despite it not being considered by its committee of jurisdiction, the Senate Banking, Housing and Urban Affairs Committee. 
The Senate's highway and rail legislation, which was inserted almost identically into the IIJA, would increase surface transportation funding by over 56 percent to $476.89 billion over five years (FY 2022 - FY 2026). In comparison, the FAST Act provided $305 billion over five years. 
What's the most likely scenario? If Congress can produce a reconciliation bill before September 30, lawmakers may be able to reauthorize surface transportation programs for five years prior to the next expiration of the FAST Act by enacting the IIJA into law. Should this timeline be delayed, Congress will have to enact a short-term Continuing Resolution (CR) that extends the FAST Act and keeps the goverment running until a larger deal can be worked out. For context, former President Trump signed the FY 2021 government spending bill into law on December 27, 2021, following a roughly three-month CR that included a one-year extension of surface transportation programs.
Comparing House and Senate Surface Transportation Reauthorizations
| | |
| --- | --- |
| Authorization Levels | |
| Highway Trust Fund Contract Authority | |
| Surface Transportation Program Authorization Levels Over Five Years | |
H.R. 3684, the Infrastructure Investment & Jobs Act (IIJA) 
The IIJA is a bipartisan infrastructure package that would provide $973 billion over five years from FY 2022 through FY 2026 for a variety of infrastructure sectors. It currently awaits a vote in the House, where it is expected to be considered on September 27. View NACo's comprehensive analysis of the IIJA here.

|   | House Introduced | House Committee Passage | House Passage | Senate Introduced | Senate Committee Passage | Senate Passage |
| --- | --- | --- | --- | --- | --- | --- |
| H.R. 6800 | | | | | | |
COMMITTEES OF JURSIDICTION
*Find your representative here.
Standard