American Businesses, Government and Workers Need COVID Relief Now
CONGRESS MUST ACT NOW.
Millions of jobs, small businesses and essential government services are at risk if Congress fails to pass another COVID economic relief package. A new survey of public and private sector groups finds that direct aid to local governments and small businesses is critical.
The survey, by the COVID RELIEF NOW coalition, a partnership of nearly 300 major public and private sector groups, shows small businesses, cities and counties are experiencing devastating impacts of the coronavirus pandemic without additional federal relief.
By the numbers: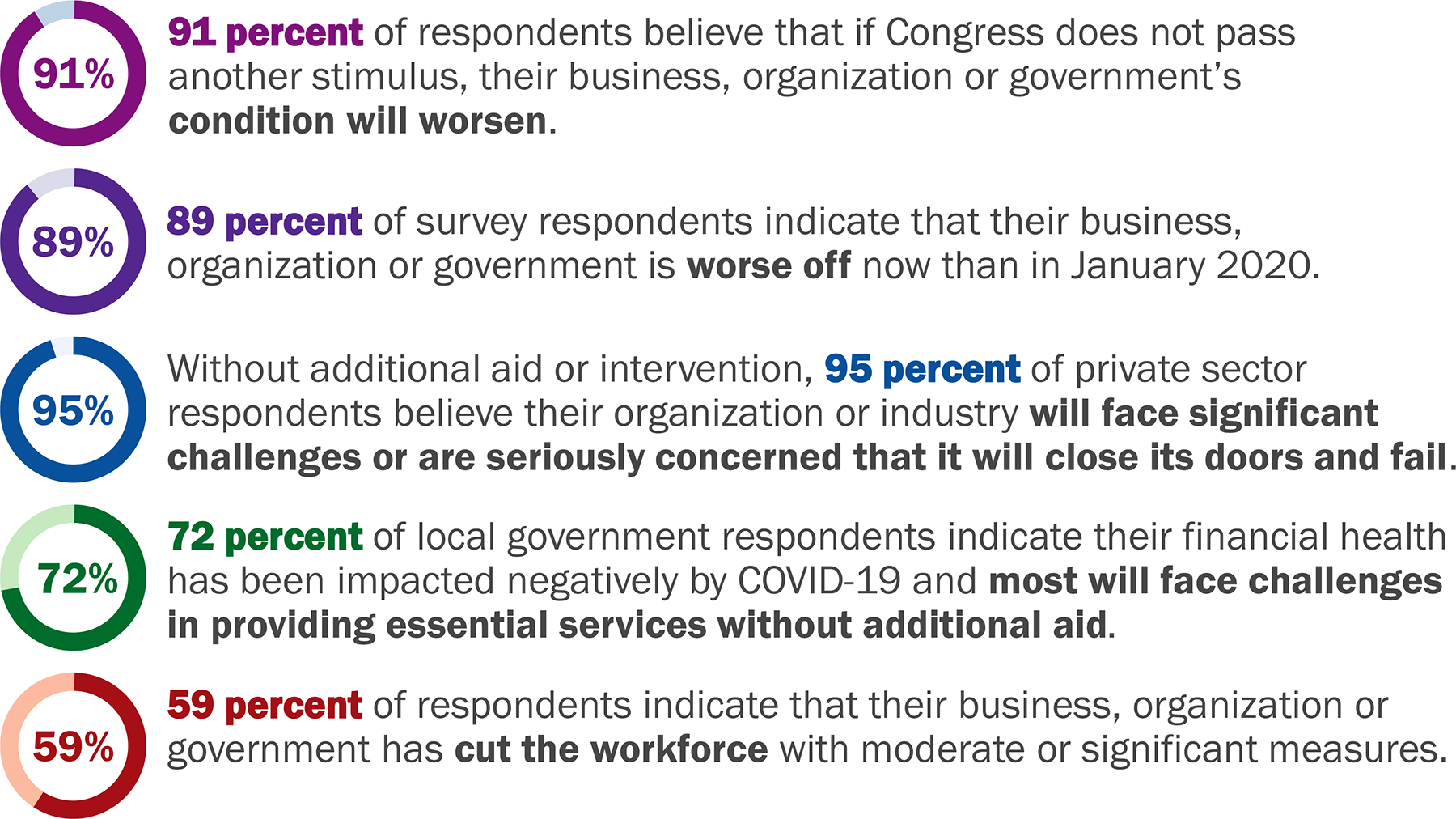 Standard