Raise Citizen Satisfaction by 30%*
Increase citizen satisfaction with simplified billing and payment from ACI Worldwide. ACI Speedpay is trusted by 2,400 local, state and federal government customers for PCI-compliant payment processing and features pre-built integrations with 100 government partners. 
Get Government Bill Pay Information 
Must Read: ACI Worldwide's Official Payments Improves Online Tax Payment Process with Internal Revenue Service
The Survey Results are In: More Baby Boomers Prefer Digital Tax Refunds Compared to Millennials
America's Tax Revolution is Here: Read our latest blog to learn how citizens prefer to pay their bills today and how governments can accommodate these shifting preferences.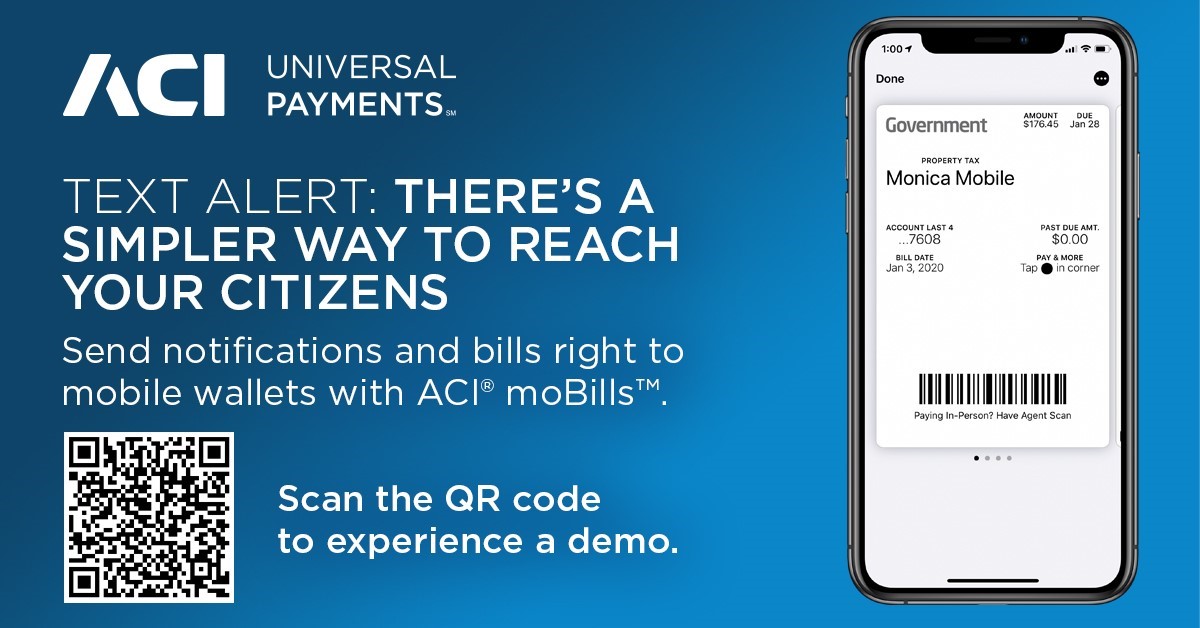 *Third-party survey of government ACI Speedpay solutions clients
Want more information on ACI Speedpay? Contact us!