Raise Citizen Satisfaction by 30%*
Increase citizen satisfaction with simplified billing and payment from ACI Worldwide. ACI Speedpay is trusted by 2,400 local, state and federal government customers for PCI-compliant payment processing and features pre-built integrations with 100 government partners. 
Must Read: For governments, the challenge of satisfying shifting bill pay preferences is amplified by demographic demands. See how constituents prefer to pay and what governments can do to satisfy their entire citizenry.
The Survey Results are In:  The demand of digital payment is higher than ever. Download the Government edition of our annual ACI Speedpay Pulse survey to understand which payment channels will drive more on-time payments for your department.
101 Questions for your Bill Presentment and Payments Partner:  A lot has changed since you last chose your billing and payments partner. Download this checklist to help you make the most informed decision possible.
Get Government Bill Pay Information 
Must Read: ACI Worldwide's Official Payments Improves Online Tax Payment Process with Internal Revenue Service
The Survey Results are In: More Baby Boomers Prefer Digital Tax Refunds Compared to Millennials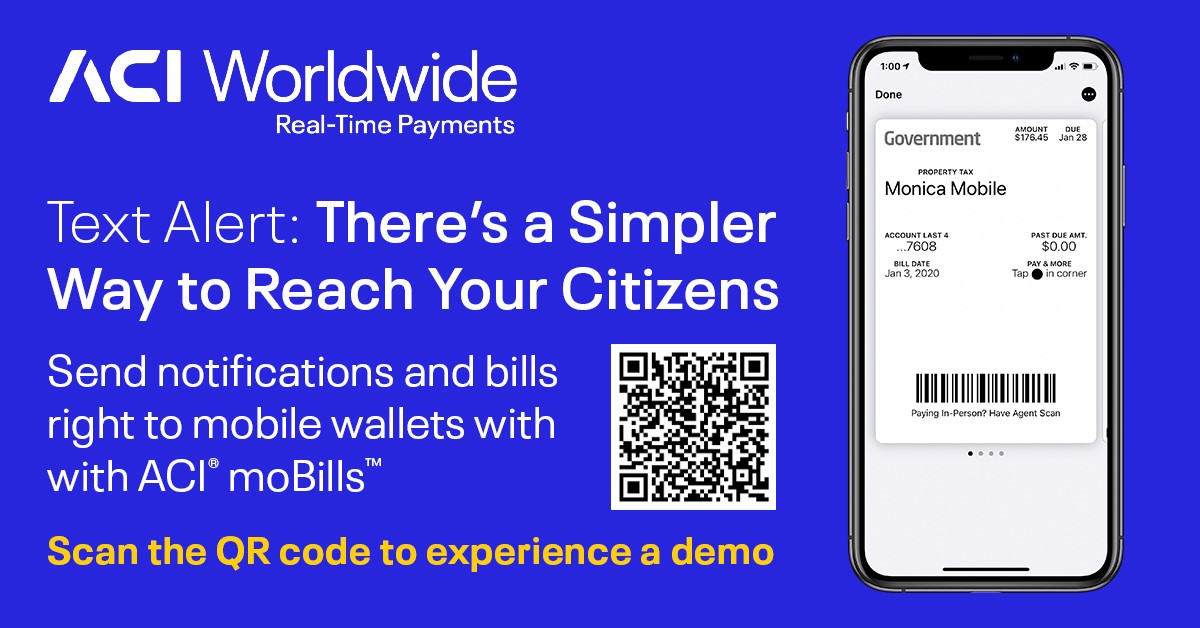 *Third-party survey of government ACI Speedpay solutions clients
Want more information on ACI Speedpay? Contact us!