The NACo Annual Conference & Exposition is the largest meeting of county elected and appointed officials from across the country. Participants from counties of all sizes come together to shape NACo's federal policy agenda, share proven practices and strengthen knowledge networks to help improve residents' lives and the efficiency of county government.
Featured Keynotes
Registration
NACo conferences are key opportunities to exchange cutting-edge best practices and shape NACo's federal policy agenda for the year ahead. Click here for a template letter to tell your story and show how attendance benefits your county
SPECIAL OFFER: If you register ONLINE for the 2019 Annual Conference and Exposition, your registration fee is $25 less than the fax or mail-in price.
**All registration fees include admission into the Conference Celebration Event on Monday, July 15th except for the Two-Day Passes for Friday – Sunday.  
 
ADVANCE
ON-SITE
 
Register by 7/5
After 7/5

NACo Board of Directors

$585
$650

NACo County Member

$585
$650

State Association of Counties Staff

$585
$650

NACo Corporate Member

$585
$650

County Non-Member

$795

$850

Corporate Non-Member

$835

$900

GOVERNMENT

(Federal or State employees only)

$670
$770

Two Day

(Fri.-Sat. | Sat.-Sun. | Sun.-Mon.)

$375
$400

Press

Complimentary

Editorial Staff ONLY – Press registrations must be accompanied by a letter of assignment on letterhead.
If you plan on attending the Sunday, July 14 Awards Luncheon, an additional fee of $15 will applied to your total. Forms must be postmarked by the dates below in order to qualify for the selected rate category. If you are unable to register prior to July 5, please plan on registering on-site at the conference. NACo reserves the right to correct any errors when calculating the amount due. 
Cancellation Policy
All cancellations must be made in writing and can be sent via e-mail (nacomeetings@naco.org) or fax 866.741.5129. For a full refund of the registration fee (minus a $75 administrative fee) cancellation requests must be received by June 21, 2019. Cancellation requests received between June 22 and July 5, 2019 will receive a refund equal to 50% of the total paid. Cancellation requests received after July 5, 2019 will not be refunded. 
Note: If you cancel your NACo Annual Conference registration prior to June 27th any hotel reservation associated with it will also be canceled. Registrations canceled after June 27th will require that you contact the hotel directly to cancel your reservation.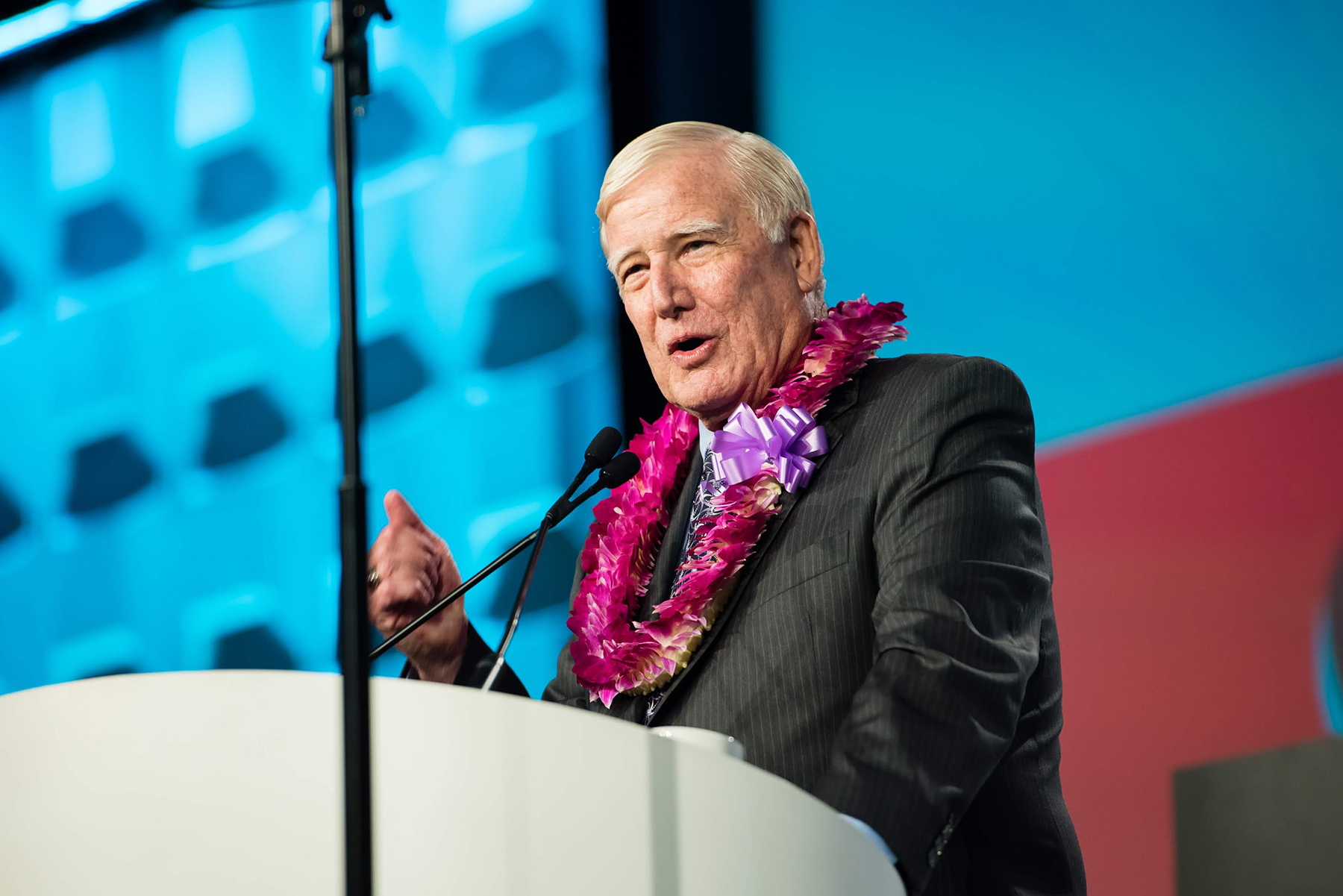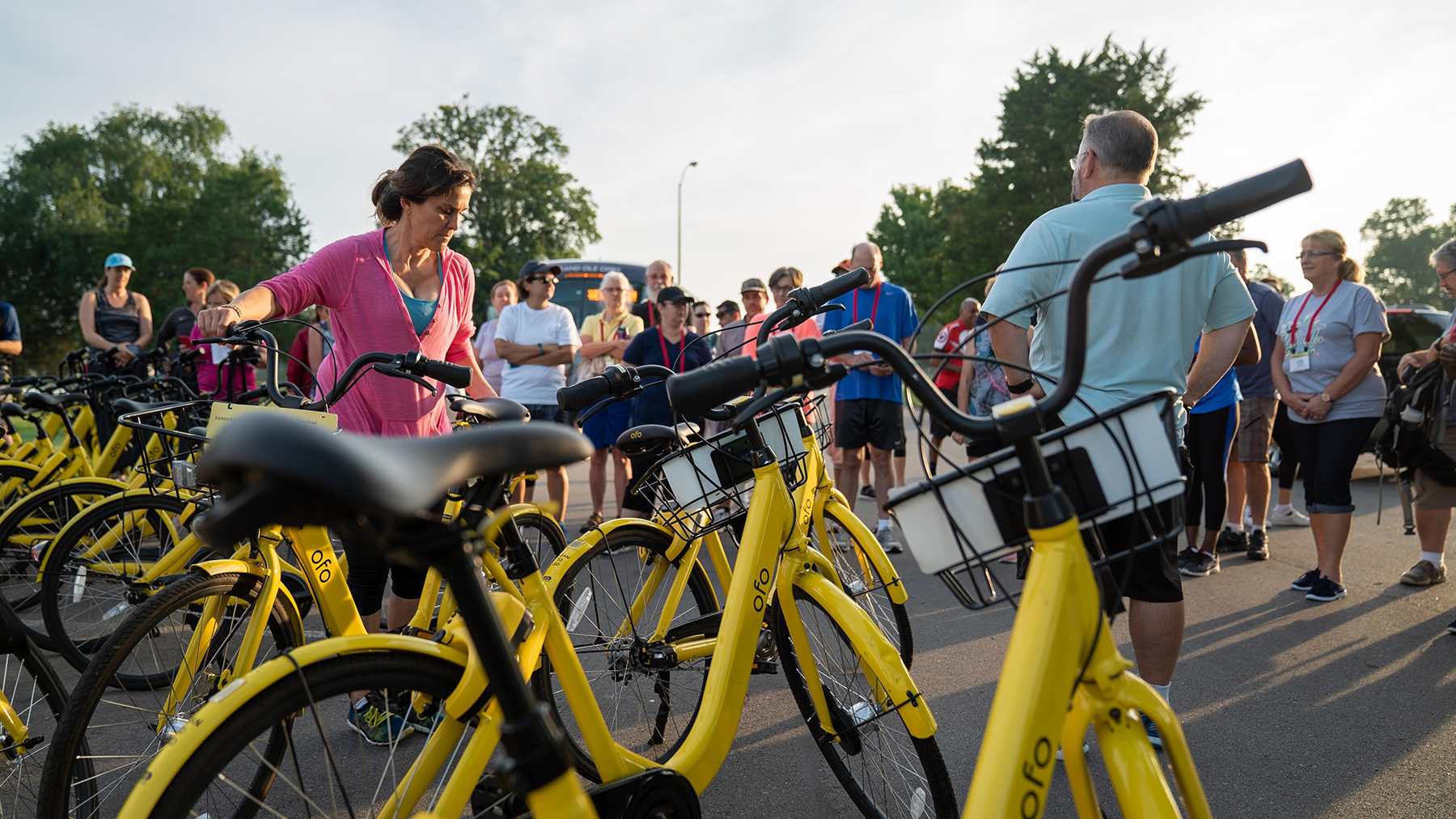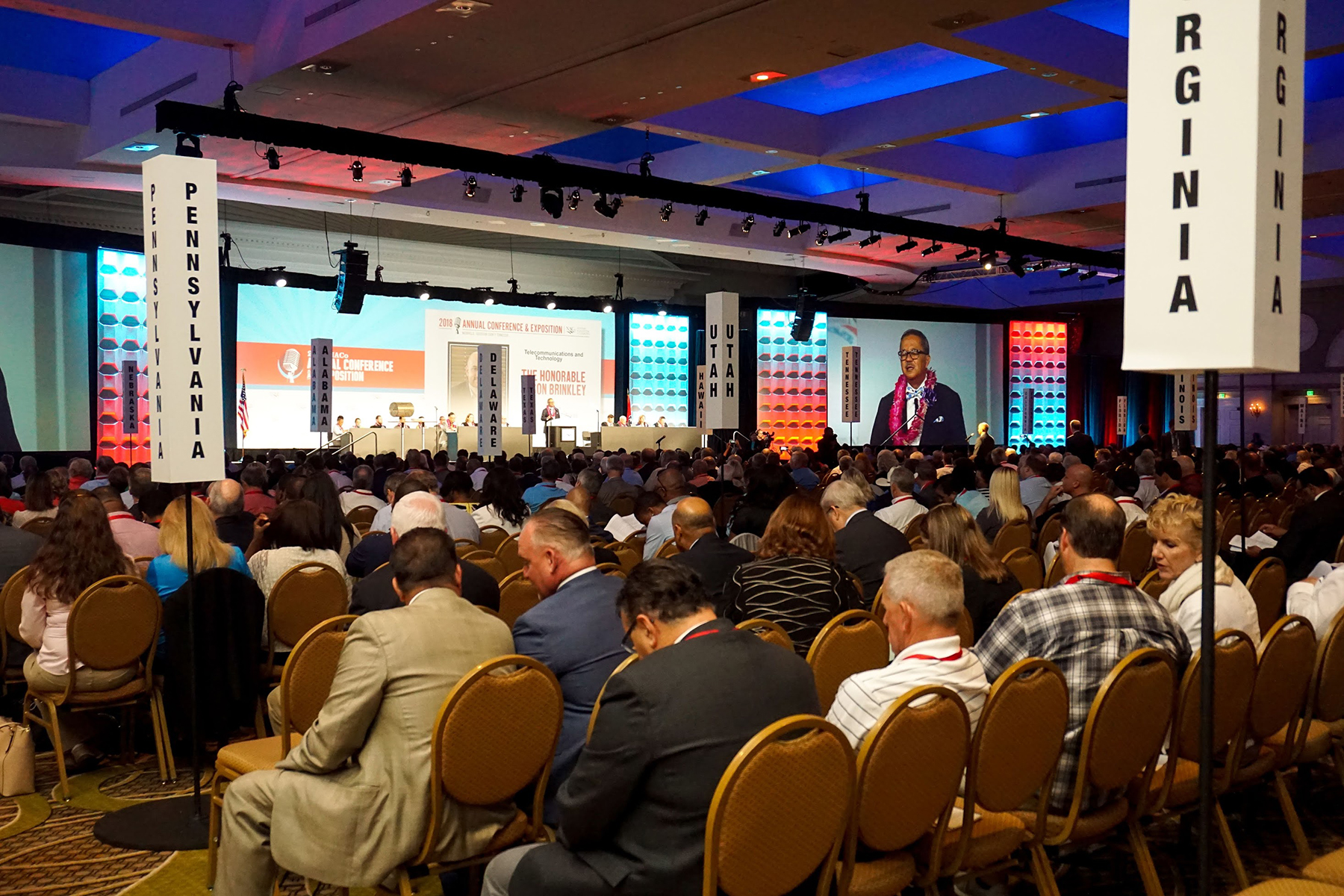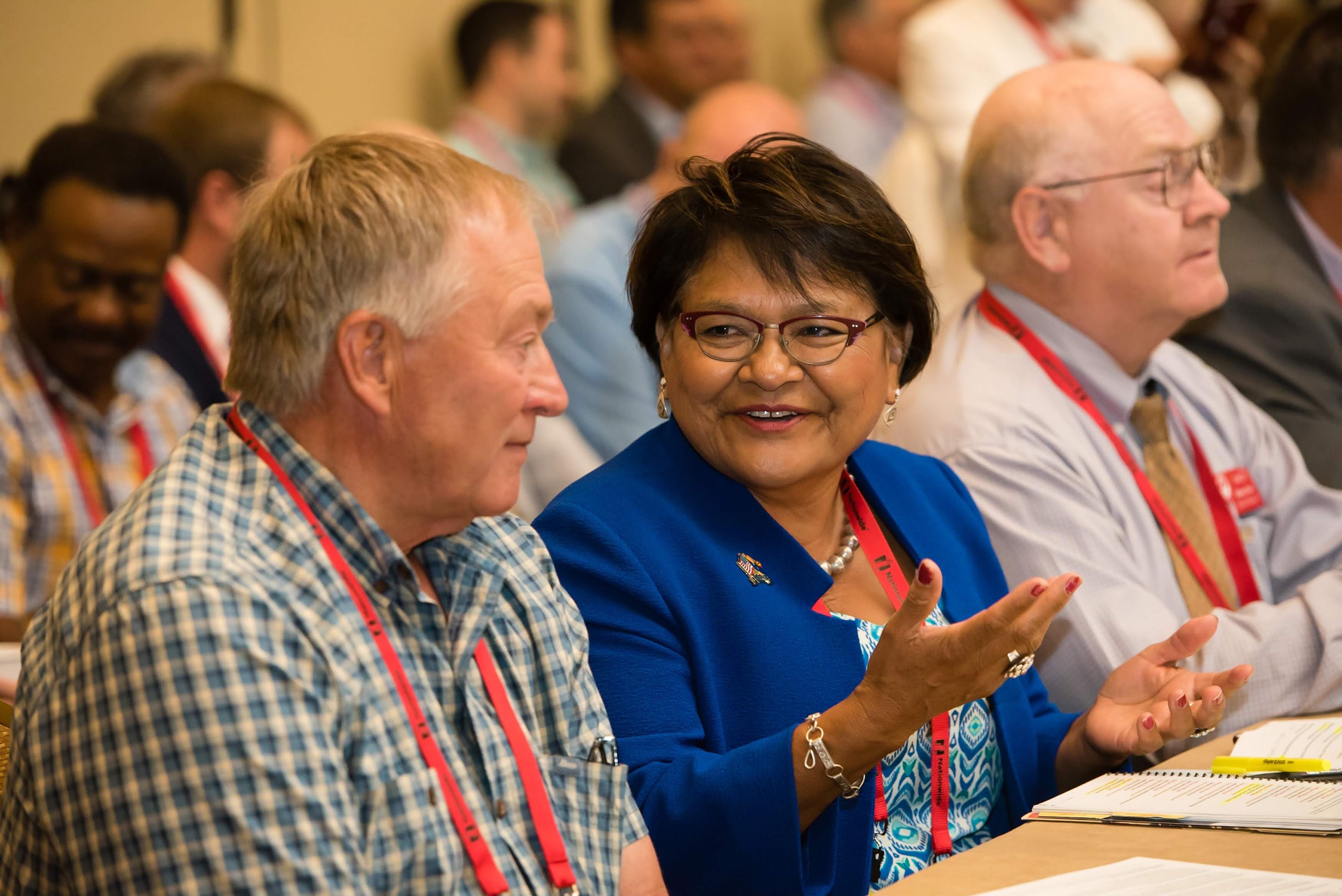 Conference Schedule
Schedule subject to change.
Schedule at a Glance
Housing and Travel
CONFERENCE VENUE
This year's conference is co-headquartered at Paris Las Vegas and Bally's Las Vegas, connected by an indoor corridor with shops and restaurants. Committee meetings, educational workshops, the general session, registration and the exhibit hall will be spread throughout both venues.
HOTELS
NACo has negotiated reduced hotel rates for Annual Conference, but rates will expire on June 19, 2019 or when the block is sold out, whichever comes first.
Please note that these rooms are reserved for registered attendees. Reservation instructions are only available AFTER you register and will be included in your confirmation email. Please email naco@conferencedirect.com with housing questions.
Bally's Las Vegas

3645 Las Vegas Blvd, Las Vegas, NV 89109

Room Rate: $149
Room rates will also incur a $12/night resort fee.

Paris Las Vegas

3655 Las Vegas Blvd, Las Vegas, NV 89109

Room Rate: $179
Room rates will also incur a $12/night resort fee.
Note that the current Clark County room tax of 12% (subject to change.) applies to all hotel stays.
MCCARRAN INTERNATIONAL AIRPORT (LAS)
Serving almost 50 million people per year on 950 daily flights, McCarran International Airport (LAS) is conveniently located less than 15 minutes from Bally's & Paris. Approximate taxi fare is $20 (one way) or you can catch a shuttle for $8 (one way) – no reservations required.
CLARK COUNTY WELCOMES NACo
With an average of 320 days of sunshine and less than five inches of precipitation annually as well as hundreds of entertainment, shopping, nightlife, golf and spa options, Clark County is the perfect host for this year's Annual Conference. There are few other destinations that can boast about the wide array of dining options available – from all-you-can-eat buffets to some of the finest restaurants in the world. Many world-renowned chefs have set up shop in Las Vegas restaurants, where patrons are consistently delighted with great food.
With a stop at Bally's/Paris, the Las Vegas Monorail provides safe, climate-controlled, stress-free and quick transportation above the traffic of the Strip. Check out this website for exclusive NACo discounts.
RVing it to Clark County? The following options, in order of proximity to Bally's/Paris, are available: Circus Circus RV Park, Oasis Las Vegas RV Park, Las Vegas KOA at Sam's Town and the Clark County Shooting Complex.

Exhibit at the Conference
Over 150 exhibitors participated in 2018 to introduce new products, services and programs that could offer cost-saving solutions sought after by our attendees. Don't miss the opportunity to be among the growing number of suppliers promoting solutions that counties use every day. 
Contact Information
Media Inquiries: pguequierre@naco.org | (202) 942-4271
Conference: nacomeetings@naco.org | (202) 942-4292
Registration: nacomeetings@naco.org | (202) 942-4292
Housing: naco@conferencedirect.com | (888) 751-5182
NACo Affiliates & Affiliated Organizations: eknight@naco.org | (202) 942-4235
Sponsors: ksilver@naco.org | (202) 942-4290
To submit a program proposal, click here.