NACo Member-Exclusive Benefit — U.S. Flag Disposal Box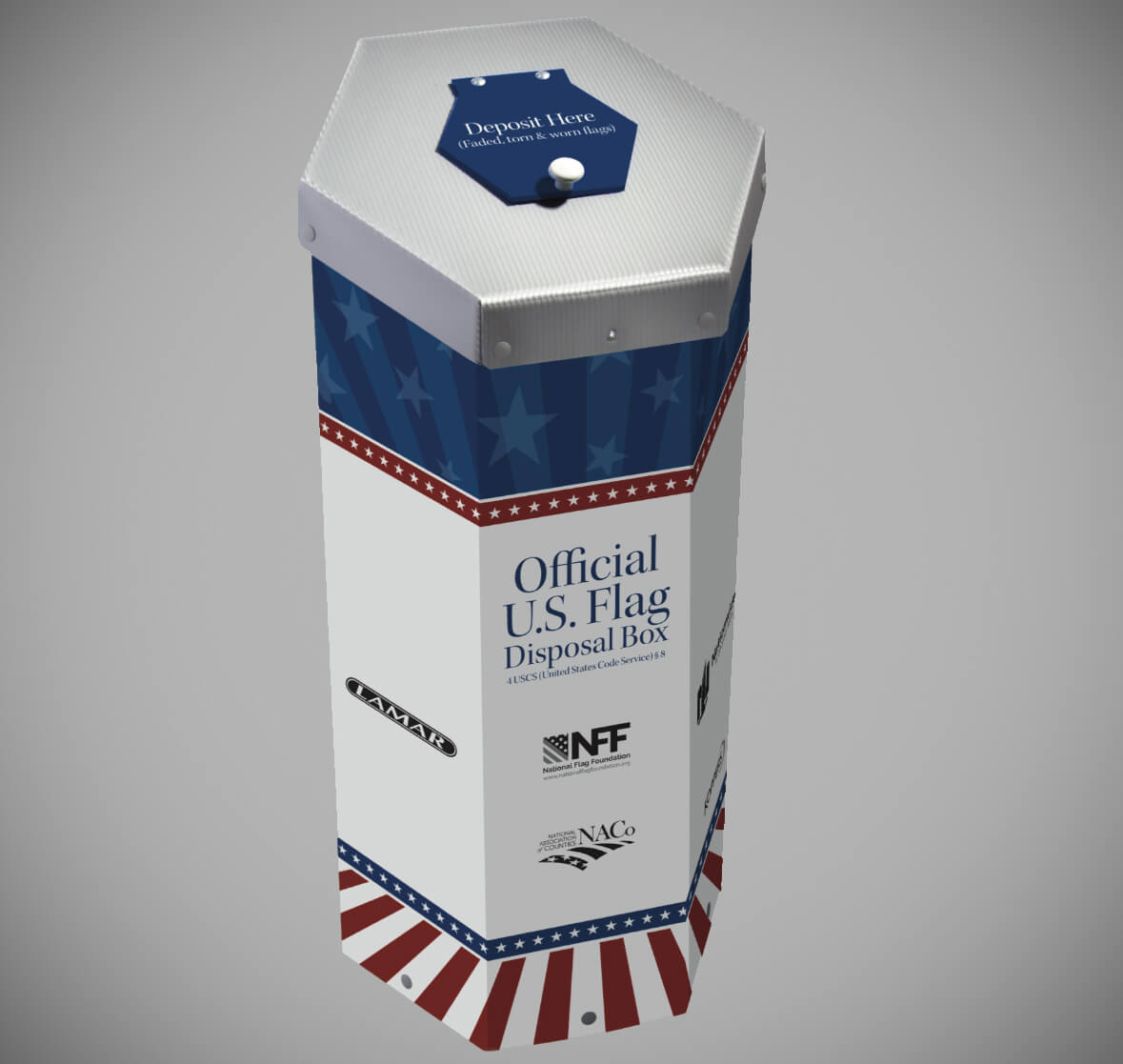 Thank you for your interest in caring for the American flag. NACo is honored to help counties ensure our nation's banner receives a proper retirement through the NACo flag retirement program.
Over the course of the program, we've distributed 700 flag boxes to more than 550 counties across the country.
We are currently out of inventory. If you would like to join our waiting list, please email flag@naco.org. We will send more information when the program is relaunched. For more information on U.S. flag etiquette, click here to access our brochure.