NACo Member-Exclusive Benefit — U.S. Flag Disposal Box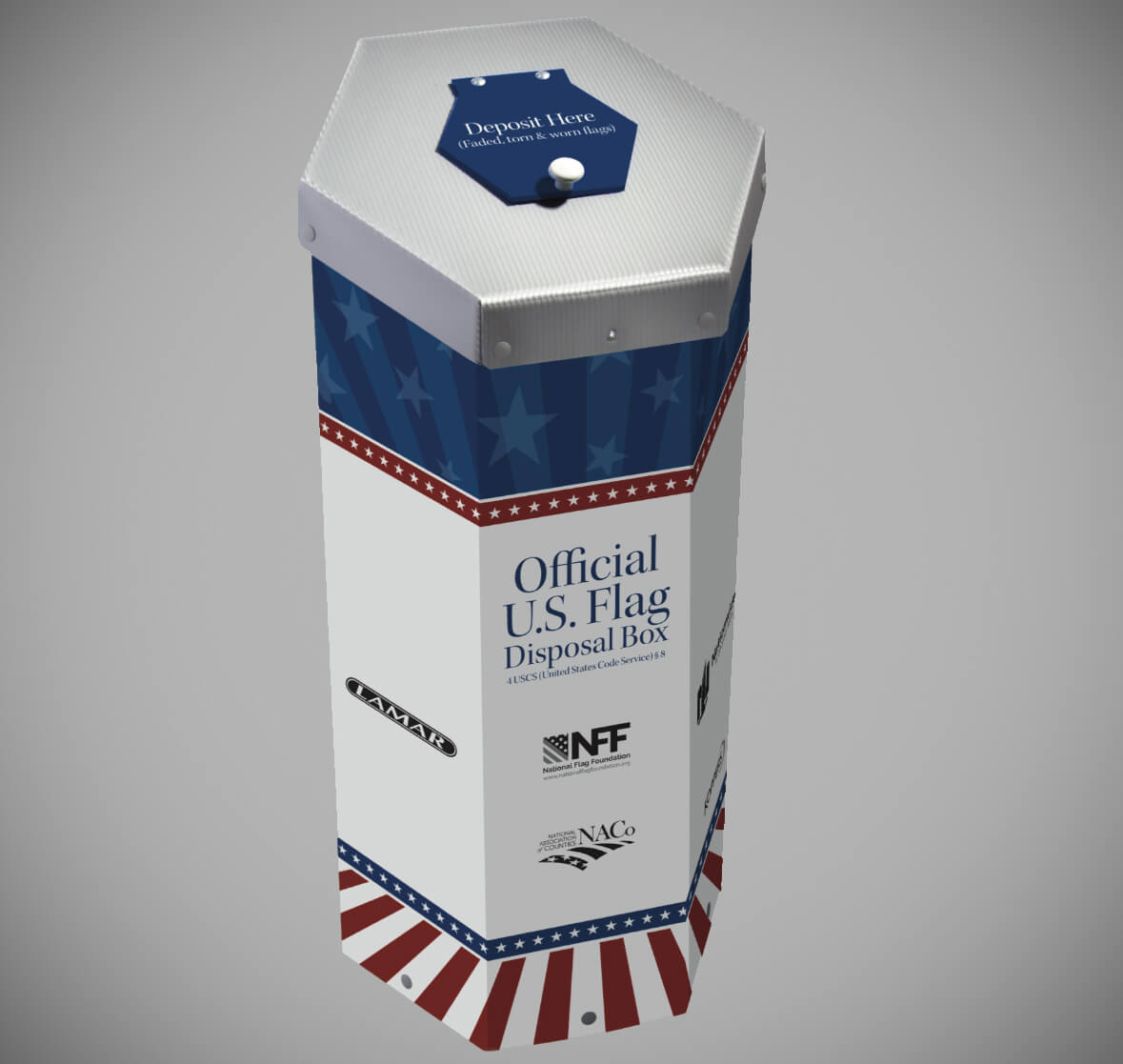 Proper disposal of the American flag is a sign of respect. It honors our history, the people who fight to protect our freedom and is an homage to the reverence for our great nation. When a flag is worn, tattered, ripped or soiled beyond repair, it is no longer fit to serve as a symbol of our country and should be retired and disposed of properly. As part of a new national campaign to support flag etiquette, counties are taking the lead in ensuring a dignified retirement for the U.S. flag.
This new NACo benefit allows our citizens to conveniently and respectfully recycle their flags while helping enhance our County's reputation as a positive resource for people's needs."
– David Zimmerman, Board Chairman, Tazewell County, IL
Through a partnership between NACo, the National Flag Foundation and the National Sheriff's Association, member counties can request ONE FREE flag disposal box per county so residents can drop off their old, tattered and torn flags for a proper, dignified disposal. Participating counties typically work with local groups such as the Boy Scouts, veterans organizations or the sheriff's department to collect and dispose of the flags.
This program is limited to NACo member counties.
To get one free flag retirement box for your county, please fill out the form below. To order additional boxes, at a cost of $100 each (including shipping) please order here.
For more on the flag disposal box program, click here.