The GOVmotus // Permitting BRONZE package is available for NACo members at no charge*

All permit application, permits, plan reviews, inspections, and certificate of occupancy/completion can be processed and managed online. The Bronze package offers features such as:
Permit Issuing
Plan Review Letter
Inspection Scheduling and Reporting Certificate of Occupancy Issuing Document Management
Certificate of Occupancy Issuing
Document Management
Automatic Notifications
Inspection Type
Selection Contractor Management
Flood Plain Tracking
Need a permitting system that is more robust? GOVmotus // Permitting offers additional packages that can meet the requirements of various sized jurisdictions. And, as a NACo member, IBTS offers a discount on the GOLD AND PLATINUM packages.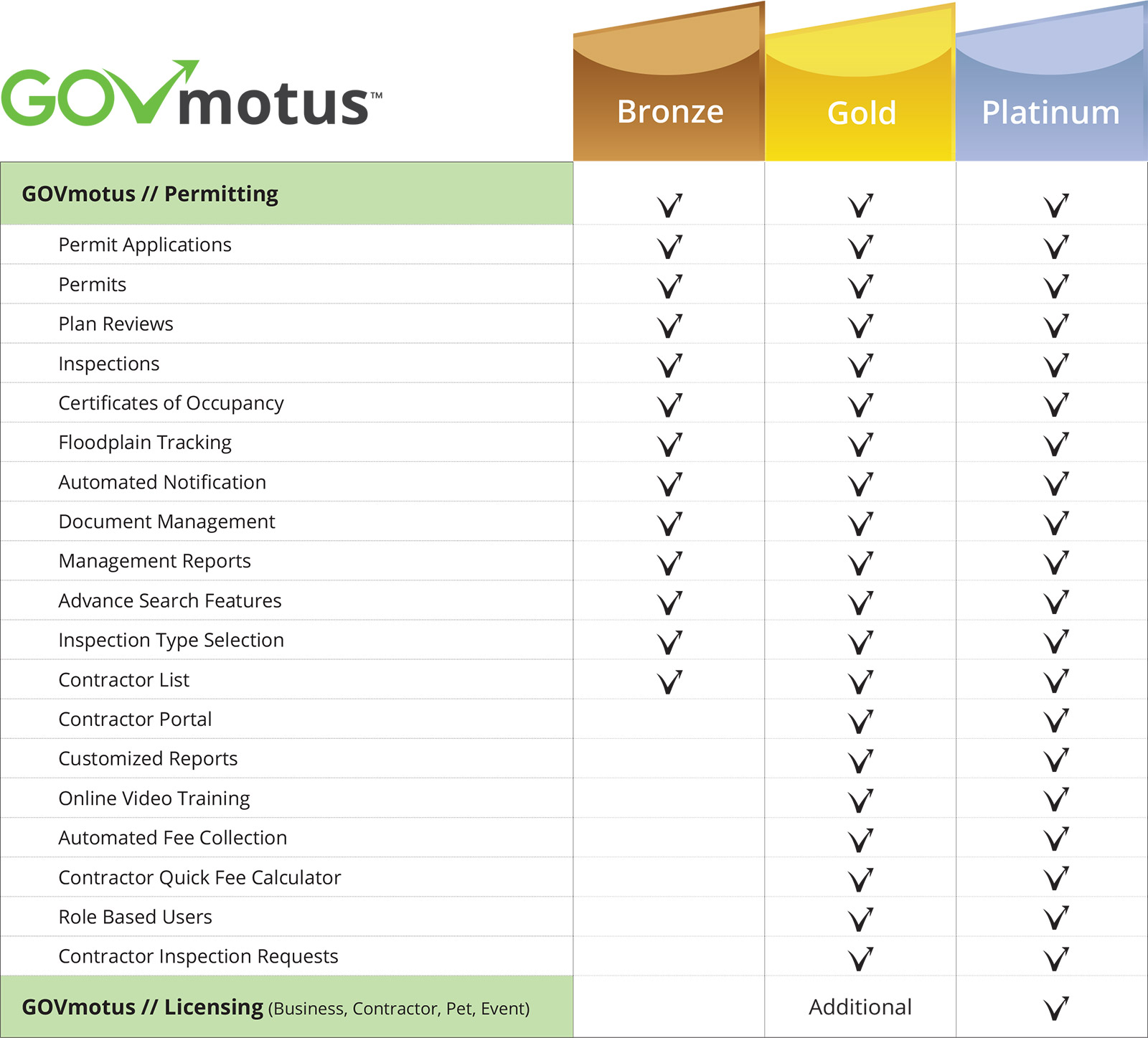 GOVmotus also helps counties bring other community development processes online too. The Licensing module can be added to our GOLD Package.
GOVmotus // Licensing: Licensing module for submittal and issuance of various Business Licenses, Contractor Licenses, Event Licenses, and Pet Licenses.
Want to start using GOVmotus BRONZE in your County? To learn more, contact Jason Delgado at sales@govmotus.org.
*GOVmotus//Bronze package is provided to NACo member counties for free. There is a maintenance fee of $7.50 per permit, and we recommend that this fee be assessed to each applicant.