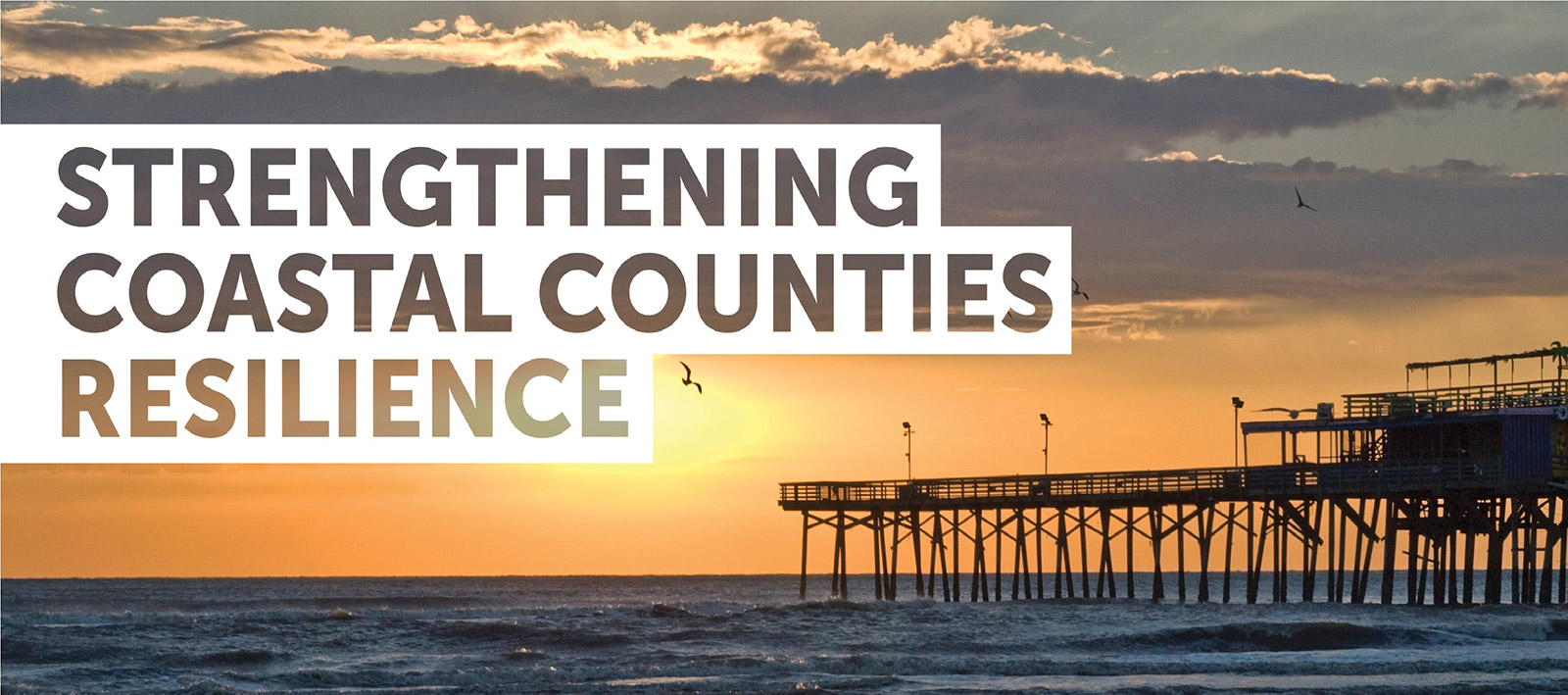 Four county-based teams have been selected to participate in a new technical assistance and training program focused on strengthening coastal counties' resilience, sponsored by NACo in partnership with the Association of State Floodplain Managers (ASFPM), the Coastal States Organization (CSO) and the National Oceanic and Atmospheric Administration (NOAA). The selected teams are from: Santa Rosa County, Fl.; Calcasieu and Cameron Parishes, La.; Harrison County, Miss.; and Cameron and Willacy Counties, Texas.
In October 2018, the team members will travel to Baldwin County, Alabama, to participate in a coastal resilience training and peer exchange workshop. During the workshop, attendees will receive intensive, hands-on training designed to boost their capacity to better prepare for, plan for, absorb the impacts of, recover from or adapt to extreme weather events and climate-related hazards. Teams will develop tailored action plans that will guide their efforts to protect and strengthen both their natural habitats and economies. Each team will also receive individual assistance following the in-person training forum to guide their implementation of the coastal resilience strategies and projects they chose to incorporate into their action plans.
This three-year project, funded through NOAA's Coastal Resilience Grant program, provides key support to NACo's long-term goal of strengthening county resiliency by building leadership capacity to identify and manage risk and become more flexible and responsive in disaster situations. 
In 2017, major disasters were declared for 813 counties, and 16 disaster events across the U.S. resulted in losses exceeding $1 billion, including 3 tropical cyclones in the Gulf of Mexico. Over $306 billion in total damage was caused, $265 billion of which is attributed to Hurricanes Harvey, Irma and Maria alone. This program is intended to help smaller coastal counties improve their ability to address extreme weather events and climate-related hazards.
As part of the larger Coastal Counties program, NACo, ASFPM and CSO will also host webinars and workshops at NACo and ASFPM conferences over the next two years, and will launch an online guide to aid counties as they pursue resilient solutions to local coastal challenges.
To learn more about the program, visit naco.org/CoastalCounties. Please direct additional questions to Jenna Moran on NACo staff at jmoran@naco.org.