This blog post is the third in a series highlighting jurisdictions across the country working to create fairer, more effective justice systems as part of the Safety and Justice Challenge. Check back soon for our next featured jurisdiction!
Located in the south-central region of Arizona, Pima County has a population of 1,010,025 residents, making it the second most populous county in Arizona. Pima County is implementing a number of strategies to reduce the overuse of jails, such as expanding risk screening to all misdemeanor defendants to increase post-booking releases from jail, expansion of an automated court-date reminder system and diverting non-violent individuals with substance abuse or mental health issues to post-booking treatment. Pima County is also improving collaboration across the county by building strong partnerships and relationships through its 33-member Community Collaborative.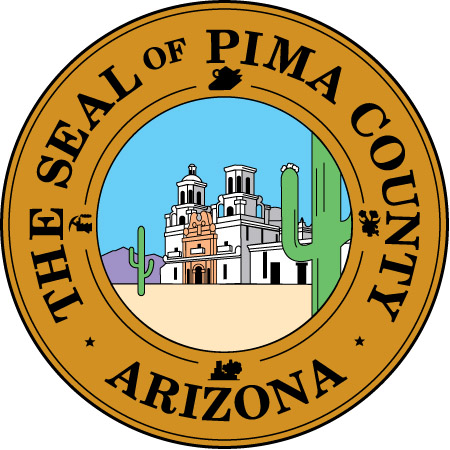 What were some of the issues occurring in the Pima County justice system that prompted you to apply for the Safety and Justice Challenge?
In 2014, our jail was nearing capacity. Prior to applying for the Safety and Justice Challenge, there were a lot of discussions about whether we needed to add beds—which is enormously expensive—to build our jail capacity. About 80 percent of individuals in our jail were there pretrial and we knew that many of them likely did not need to be detained.  We were looking at ways to avoid unnecessary detention and shorten the length of stay. When the Safety and Justice Challenge was announced, it seemed like a great opportunity for us to get technical assistance and resources to tackle our jail capacity issues.
Can you give an overview of the programs, policies and practices that Pima County has implemented as part of your Safety and Justice Challenge work?
Currently, we have two main strategies plus our community engagement strategy, all of which we implemented very soon after we received funding for the Safety and Justice Challenge. The first strategy is focused on our pretrial services and expanding our risk screening tools to all misdemeanors booked in the jail. Pima County has used an evidence-based risk screening tool at initial court appearances for well over 20 years. Felony defendants and misdemeanor defendants under county jurisdiction were being screened, but for various reasons misdemeanor defendants from the municipal court within the county were not. This meant that those judges could not offer recommendations about whether to release or not to release these defendants. Through our grant funding, we have expanded the use of the risk screening tool to add capacity to screen those misdemeanor defendants in municipal court.
Additionally, as part of our pretrial strategy, we implemented a behavioral health screening tool in April 2017, and our Pima County Superior Court's Pretrial Services Department has also piloted a screening tool for substance abuse. One potential issue with the substance abuse screening is that a large number of people may be eligible for release to pretrial supervision, which requires that we look at our capacity for pretrial supervision and may need increased staffing.
Our second strategy is to address and reduce failure to appear warrants in the county. One of the things we did was create a Warrant Resolution Court during non-business hours. Initially we held the Warrant Resolution Court on Saturdays in multiple jurisdictions, which went well the first couple of times. We found attendance to the weekend events dropped, which forced us to readjust and begin holding night court once a month, which seems to be working much better than the weekend court. But there are challenges: For example, Tucson City Court (TCC) has a separate case management system, staff and financial system from the county. We have been working hard to co-locate with the city for the once-a-month night court and have judges from the city court sitting in the county court house and city clerks that help in handling records and payments for this. We have had strong support from judges in both the city and the county for the night court. We also have weekday walk-in times, where people can walk in to get warrants quashed, driver's license suspensions lifted and payment plans put in place to avoid scheduling a hearing before a judge.
Another facet of the second strategy is automated court reminders. When we looked at our 2014 jail data, we saw an enormous number of jail bed days used for people failing to appear on low-level misdemeanor charges. Both courts developed strategies to have automated systems to remind individuals that they have a hearing coming up. The County Justice Court already had an automated court reminder system. The data showed that the automated court system reduced failure to appear rates by over 25 percent. We have expanded beyond having just phone calls in English to now having court date text reminders in both English and Spanish. One challenge we discovered with the automated court reminders was TCC did not have phone numbers for a substantial number of defendants. Phone numbers for defendants come from tickets or citations issued by law enforcement and it was not a required field on the citations. TCC is now working with law enforcement to collect this information more consistently, but that is also challenging for law enforcement because people don't always want to provide this information to a police officer. This is all part of the ongoing work, though. You work to make improvements and implement changes and you find out where the bugs are or how you need to adapt.
In addition to those two jail-focused strategies, we have a 33-member Safety and Justice Challenge Community Collaborative with representatives from the Mayor's Office, the Public Defender's Office, the County Attorney's Office, courts, the community, formerly incarcerated men and women, victim's advocates, tribal members and clergy. The Community Collaborative meets four times a year and hears data about our strategies and jail population. We use the Community Collaborative to bounce ideas and for them to tell us if we are going in the right direction. It really helps us to be good ambassadors for our initiative and helps us think through community engagement strategies. The inclusion of formerly incarcerated men and women has really helped to guide our strategies and to make sure that we are doing things right. The Community Collaborative is the first time that you have judges and prosecutors sitting at the same table, on equal footing, with formerly incarcerated men and women and everyone sitting and listening and being a part of that same decision-making process, which I think is enlightening for a lot of folks.
We also have a Steering Committee, composed of members from the Community Collaborative, that meets six times a year (when the Community Collaborative is not meeting) to follow up on work.
Pima County has a rich history of collaboration between the county and the community, and we have tried to build on that history. We have about 80 percent of our Community Collaborative members in attendance at these meetings and about 30 to 40 public members that attend routinely. That's about 80 people coming to each of our Collaborative meetings. We offer opportunities for people who do not sit on the Community Collaborative to speak at these meetings. An observation that we made about the Community Collaborative was that there was a "front and a back of the room," and people in the front of the room would speak more often than the people in the back of the room. So, at our last meeting we changed how the seating was arranged and had our community collaborative members mix in with the public, which seemed to really work well.
What are the main drivers of your jail population?
80 percent of people in our jail are there pretrial. The misdemeanor share of the jail population has gone down but felony arrests in the last year have gone up substantially. This is something we're discussing right now and trying to determine what's driving this increase. Anecdotal information from the police is that it is drug-related, meth- and opioid-related—not necessarily just drug arrests but also property crimes related to drug issues. We are just beginning to try to get a handle on this to see if and how we can address it.
What data did Pima County have and what data do you need?
As part of the planning phase for the Safety and Justice Challenge grant we had to put together an aggregate data template with specific data from the jail. This included data from the prior five years plus a snapshot of the jail and various decision points, from arrest to decisions about prosecution to assignment of defense counsel to case processing to pretrial services and ultimately disposition of cases. We run regular reports of the people in the jail, but we haven't prepared a comprehensive analysis since then. We are in the process of talking to a technical advisor, Jim Austin from the JFA Institute, to get this comprehensive analysis of who is in the jail, based on our current data. Some of the information we would be looking at includes the different lengths of stay for pretrial misdemeanors, pretrial felonies and people who are in the jail due to a revocation of probation, as well as case processing time—we want to see if there are places in the system where things are taking too long.
What outcomes have you seen since beginning your Safety and Justice Challenge work and what are your long-term goals?
When we began our Safety and Justice Challenge work we really started to reduce the jail population substantially during the planning phase and this continued into 2016 but has since leveled off. We have seen the misdemeanor population go down, but we have seen the felony population go up because arrests have increased. Increased arrests are harder for us to impact. Our average daily jail population in 2014 was 2,136. As of September 2017, the number was bouncing around but has been closer to 1,880.
We have seen some success in the preliminary numbers from the behavioral health screening in terms of people who have been released to the supervision of pretrial services because of the screening and recommendation. This is, of course, a long-term strategy to see if those people succeed or what happens to them over time, but we're happy with our preliminary numbers. We have about 100 individuals on that caseload; these are people who are facing felony charges and otherwise would be deemed high risk and likely in jail or awaiting bond.
We have also seen a lot of warrants quashed since beginning the night court. For warrants quashed since September 2017, through only warrant resolution events, we have had close to 2,000 warrants quashed for Pima County and the City of Tucson combined. For weekday walk-ins, they are quashing about 100 warrants a week and about 382 warrants a month.
We will also continue to look at how and where there are opportunities to either reduce the length of jail stay or to reduce the number of people entering the jail.
We have also partnered with the University of Arizona, Southwest Institute for Research on Women to look at each of our strategies for the Safety and Justice Challenge. They will do a qualitative evaluation around our work and help us see what is working and what is not working. We have also set some money aside to reinvest back into the community. This money will be used for a Leadership Institute, which will be a series of workshops to help lift the voices and interpersonal development skills of formerly incarcerated men and women. Another outcome that you cannot measure is trust. For a lot of our system partners in the criminal justice system—especially the county and city—we needed to build our trust with each other for our work to evolve and we have seen that people are more open to working with each other to address these issues.
NACo would like to thank Terrance Cheung, Program Manager, and Ellen Wheeler, former Assistant County Administrator, for speaking with us about their efforts. Ms. Wheeler retired from Pima County government in December 2017.
This report was created with support from the John D. and Catherine T. MacArthur Foundation as part of the Safety and Justice Challenge, which seeks to reduce over-incarceration by changing the way America thinks about and uses jails.