This blog post is the second in a series highlighting jurisdictions across the country working to create fairer, more effective justice systems as a part of the Safety and Justice Challenge. Check back soon for our next featured jurisdiction!
Located on South Carolina's Atlantic coast, Charleston County has a population of 389,262 residents, making it the third most populous county in South Carolina. Charleston County is implementing a number of strategies to reduce its jail population safely, including enhancing police practices; increasing alternatives to jail for people dealing with mental illness, substance use and/or homelessness; piloting automated court reminders and launching a risk-based pretrial management system.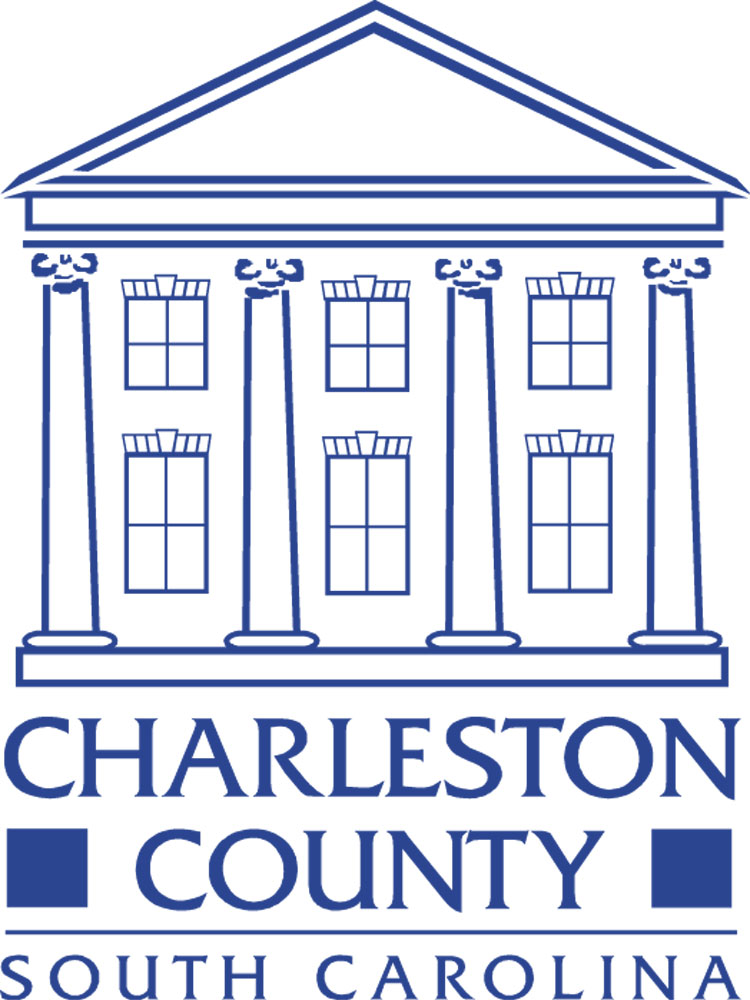 What were some of the issues occurring in the Charleston County justice system that prompted you to apply for the Safety and Justice Challenge?
We learned about the Safety and Justice Challenge (SJC) from the National Institute of Corrections and thought it may help with our jail population management while improving our local system. Other issues we are having in Charleston County include high rates of pretrial detention and long case processing times. We heard about different programs going on across the country such as the pretrial risk assessment in Virginia and Kentucky and court notifications by phone or text from Colorado. We had all these ideas but we needed resources and support to implement them.

Can you give an overview of the strategies you have in place that are related to your SJC work?
Currently, we have six programs, five of which directly impact people and the sixth is all about data. First is a proxy risk assessment instrument for officers to use when deciding whether to bring somebody to jail on low-level charges. Our second strategy is development of centralized triage services within the Tricounty Crisis Stabilization Center, which gives officers another option when they are confronted with an individual dealing with a behavioral health issue. Our triage services are located in the state's only crisis stabilization center and officers can call in 24 hours a day, seven days a week and get directed to appropriate services for an individual or told to bring a person right in to the Center. The third strategy is an automated court notification system, with text and email reminders. Our fourth strategy is partially implemented and is two-pronged. The first prong is ensuring that public defenders provide representation at bond hearings, which is something South Carolina has never done before. The second prong is the pretrial risk assessment that we are placing into bond court to help bond-setting judges have more information to make those critical release or detention decisions. The fifth strategy focuses on reducing case processing times. We looked at how long it was taking general session cases to get to disposition and invested in technology to allow the prosecutor, which we call the solicitor, to gather evidentiary data from law enforcement in a faster, more efficient way. In addition, we were fortunate to have a Chief Judge for Administrative Purposes appointed for a longer-than-usual term by our Chief Justice to help us have greater consistency and stability.  The sixth strategy is making sure that we continuously collect and track data to inform ongoing improvement efforts. With data, we not only can know how our strategies are doing and make any necessary course corrections but we also can transparently provide that information for our community's benefit. We have a central database now that is active and giving us a whole lot more capacity than we had when we started.
Who is involved in your SJC efforts?
The Charleston County Criminal Justice Coordinating Council (CJCC) is the lead organization in the county's Safety and Justice Challenge work. The CJCC includes members from state, county and municipal courts; the county council; county and municipal law enforcement; the circuit defender and circuit solicitor; mental health and substance use providers; legal and victim advocates; probation and parole and 10 representatives from diverse areas of our community.  Charleston County has a foundation of collaboration, and many people in key positions have been around for a while—we are friends and we work together for the good of the community.
What are the main drivers of your jail population?
We identified the top offenses coming into our jail, which tend to be simple possession of marijuana, trespassing, open container, public intoxication and shoplifting. We also have a high rate of pretrial detention at about 90 percent. We are looking at who is being detained pretrial and asking if they need to be there: What's the risk and the benefit of detaining versus releasing them? We also realized that length of stay and time to disposition are other major drivers of our jail population.
We also held focus groups with law enforcement and with our "familiar faces" in the detention center to see what they needed to address some of the root causes of cycling through the detention center over and over again. The focus group highlighted needs that we expected, such as housing, employment, more mental health treatment and more substance abuse treatment. Those were the big four, and the need to access someone to receive help 24/7 rather than having to figure out how to access services Monday through Friday from 8:30 a.m. - 5:00 p.m. The officers said that they are very familiar with a lot of our folks and want to help them. They don't want to keep taking individuals to jail because in many cases that is not getting at the root issue of why they are going to jail. We have found that law enforcement officers in our community want options, particularly if mental health, substance use or homelessness is involved.
How is Charleston County using data and sharing information among agencies and systems to help with your SJC efforts?
We had all the data we needed but it is stored and managed in different systems—we all use different operating systems and different software. If we wanted data from a particular office, we had to try to find somebody in that office to give us answers. Finding a way to get all the data into a data warehouse was one of the more painfully difficult processes we had to go through. But the data was there and now we can easily access it all and analyze and extract the data we need to help inform systemwide decisions. That's made a major difference.
A specific example is that data show that in 2016 we had about 1,000 bookings for public intoxication, 72 percent of which were single-charge-only bookings.   Based on that data and the focus groups we did with our familiar faces and law enforcement, we are getting ready to open a sobering center. If these are low-risk individuals, there's no reason they should be booked into the detention center and become part of the criminal justice system. We're focusing on implementing solutions that safely allow for many individuals to receive services and remain in the community.
What outcomes have you seen so far and what do you hope to see long term?
We have already seen a 30 percent reduction in jail bookings. It was totally unexpected that our work would have that kind of impact before full implementation of our projects and strategies. We see an impact even before our work is complete and that's really exciting. Another benefit is that some of our strategies have sustainability unrelated to the SJC funding. For example, a coalition of community partners are contributing substantially to the Tricounty Crisis Stabilization Center.
We are also concerned about disproportionality and disparities. Through implementation of our strategies, which touch everything from the officer on the street through the disposition of the case in our circuit court, we aim to make our system more equitable, effective and efficient.  As we do so, we strive to strengthen the services our criminal justice system provides while positively affecting public safety and the well-being of our community. We have many individuals who cycle through the jail repeatedly and who tend to come into the system for non-violent offenses. They bring to the table many challenges, but we hope to develop a system that can assist those individuals in becoming productive citizens.
We are also planning to share information about of our efforts, solutions and resources with other counties. We realize it won't be instant gratification or an instant solution to problems, but it can provide other counties the opportunity to learn from our successes and challenges, implement strategies that may work for their communities and hopefully see some great outcomes like we are starting to realize.
NACo would like to thank Kristy Danford, Chanda Brown, Mitch Lucas, Deborah Blalock, A. Victor Rawl and Rod Rutledge from Charleston County for speaking with us about their efforts.
This report was created with support from the John D. and Catherine T. MacArthur Foundation as part of the Safety and Justice Challenge, which seeks to reduce over-incarceration by changing the way America thinks about and uses jails.