NACo County Explorer: Demographic shifts in America's counties
Though new Census estimates show population declines across many counties in the nation, many counties experienced growth primarily due to domestic migration. In 2021, more than half of counties (about 58 percent) saw population increases, while about 41 percent experienced population losses. The fastest-growing county in 2021 was Kaufman County, Texas, which grew by 7.3 percent.
SMALL AND MEDIUM-SIZED COUNTIES SURPASSED LARGE COUNTIES IN POPULATION GROWTH
Share of Counties that gained Population, 2020-2021, by Population Size
In 2021, small and medium-sized counties outperformed large counties in population growth, signaling a migration from the largest counties to small or suburban counties. Forty-seven (47) percent of large counties experienced population gains. On the other hand, 69 percent of medium-sized and 55 percent of small counties saw their population levels increase between 2020 and 2021.
Note: small counties have under 50,000 residents, medium-sized counties have between 50,000 and 500,000 residents, and large counties have more than 500,000 residents.
THE RECENT SLOWDOWN IN U.S. POPULATION IS THE MOST PRONOUNCED IN YEARS: DOMESTIC MIGRATION LARGELY CONTRIBUTED TO GROWTH
Annual Percentage Change in U.S. Population (1920-2021)
Overall, between 2020 and 2021, the U.S. population grew by over 400,000 residents, representing a 0.1 percent growth over the year and the slowest pace historically. The drastic shift in national population patterns reflects the trends seen before the COVID-19 pandemic, such as declining net immigration and natural population change. Net migration has been the main driver of population gains in recent years. Among the counties that gained population, domestic migration was the main driving component of change in more than 90 percent of these jurisdictions.
Another key trend that highlights the importance of migration in population growth is the domestic migration of the U.S. population to the South and West over time. Between 2010 and 2020, the most significant gains in population occurred in the Southern and Western regions of the country. Similarly, between 2020 and 2021, the most population growth occurred in the South, with Florida and Texas counties gaining over 310,000 and 211,000 residents, respectively.
Note: Net immigration is the difference between domestic and international migration, and natural population change is the difference between births and deaths.
OTHER NACo RESOURCES: THE COUNTY LANDSCAPE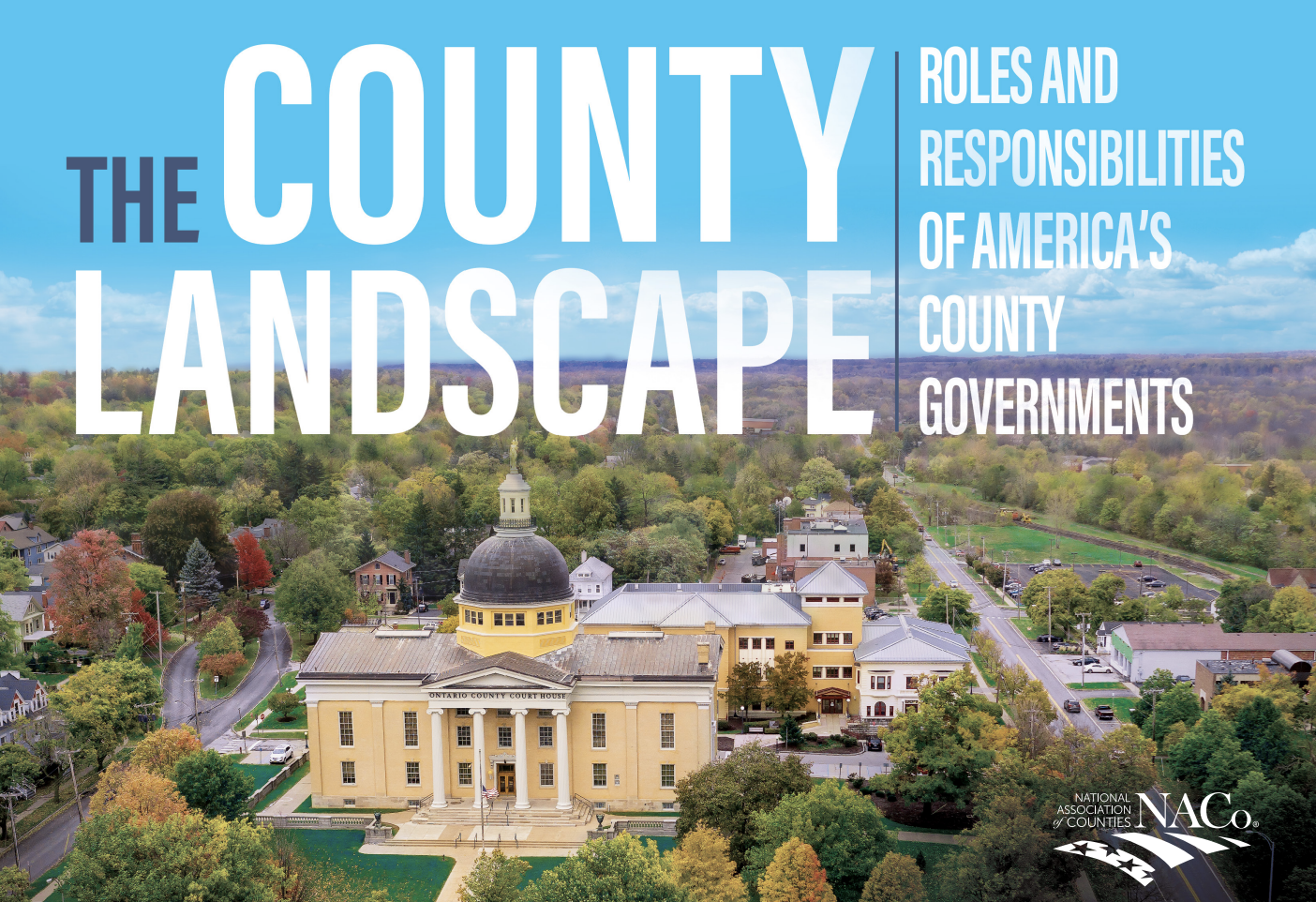 NACo's County Explorer tool is the one-stop shop for accessing county-level data and profiles that provide informative, statistical summaries based on available data points. To learn more about the essential role counties play in fostering healthy, safe and vibrant communities across the nation, you access NACo's latest publication, The County Landscape.
Questions? Contact research@naco.org.
DATA SOURCES AND NOTES
Sources: NACo Analysis of U.S. Census Bureau - Population Estimates Program (PEP) - 2021
Notes:
Each year, the U.S. Census Bureau's Population Estimates Program (PEP) utilizes current data on births, deaths, and migration to calculate population change since the most recent decennial census and produce a time series of estimates of population, demographic components of change, and housing units. Each annual series is referred to as a vintage and begins with the most recent decennial census data and extends to the vintage year. For example, the Vintage 2021 postcensal series has estimates for July 1, 2021.
All analysis is based on 3,069 counties with active county governments. Thus, Connecticut, Rhode Island and portions of Alaska, and Massachusetts are excluded since they do not have active county governments. Independent cities in Virginia are also excluded from the analysis.