How municipalities can better manage snow events
Rubicon uses powerful high-density routing software to effectively support city operations and promote safer communities.
Rubicon® is a digital marketplace for waste and recycling, and provider of innovative software-based solutions for businesses and governments worldwide. Our mission is to end waste by turning businesses into more sustainable enterprises, and communities into greener and smarter places to live and work.
In 2016, we launched RUBICONSmartCity™, a cloud-based technology suite that helps local governments run faster, smarter, and more effective waste, recycling, and heavy-duty municipal fleet operations.
Municipalities can now tap into the smart features of RUBICONSmartCity's platform for an entirely new Public Works category: snow removal. Using Rubicon's simple in-cab interface and desktop portal, users can set priority streets, view all snow removal vehicles at once, provide digital turn-by-turn directions to drivers, track route progress and completion, and ensure all streets get plowed.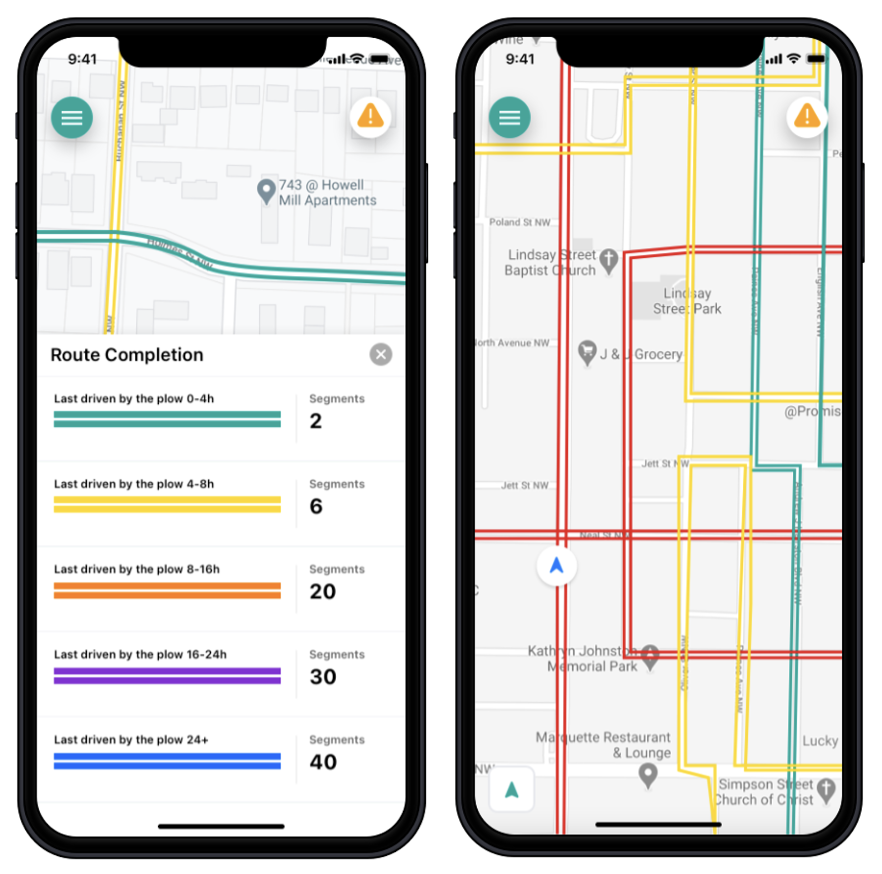 Rubicon delivers route creation and optimization using its powerful high-density routing software. All of this helps to ensure that city streets get plowed efficiently and effectively during storms. This new product feature from RUBICONSmartCity drives innovation in government operations, bringing the next generation of technology to snow removal operations.
One of Rubicon's first snow removal pilot partners is the City of Kansas City, Missouri, population 486,000. RUBICONSmartCity's snow removal technology powered the City's 300 snow vehicles throughout the 2021-2022 snow season, through more than four major snow events. Every snow removal driver in Kansas City takes tablets with them in the vehicles throughout the snow event. These tablets show their entire route, including street priority.
RUBICONSmartCity also powers Kansas City's waste collection operations. Prior to working with Rubicon, the City's Solid Waste Division did not have a single view for all solid waste issues logged at the curb, nor could it easily schedule new services, optimize routes, dispatch trucks or communicate directly with customers in real-time. The Solid Waste Division wanted to become a more proactive branch of city government, but it did not have resources at its disposal in order to make this vision a reality.
Since partnering with Rubicon, the city has seen citizen satisfaction increase in solid waste collection by nearly 20 percent, and over two million dollars of cost savings have been realized in delivering just trash collection services alone. Now, two main areas of the City's Public Works Department—solid waste and snow—are unified on a single platform.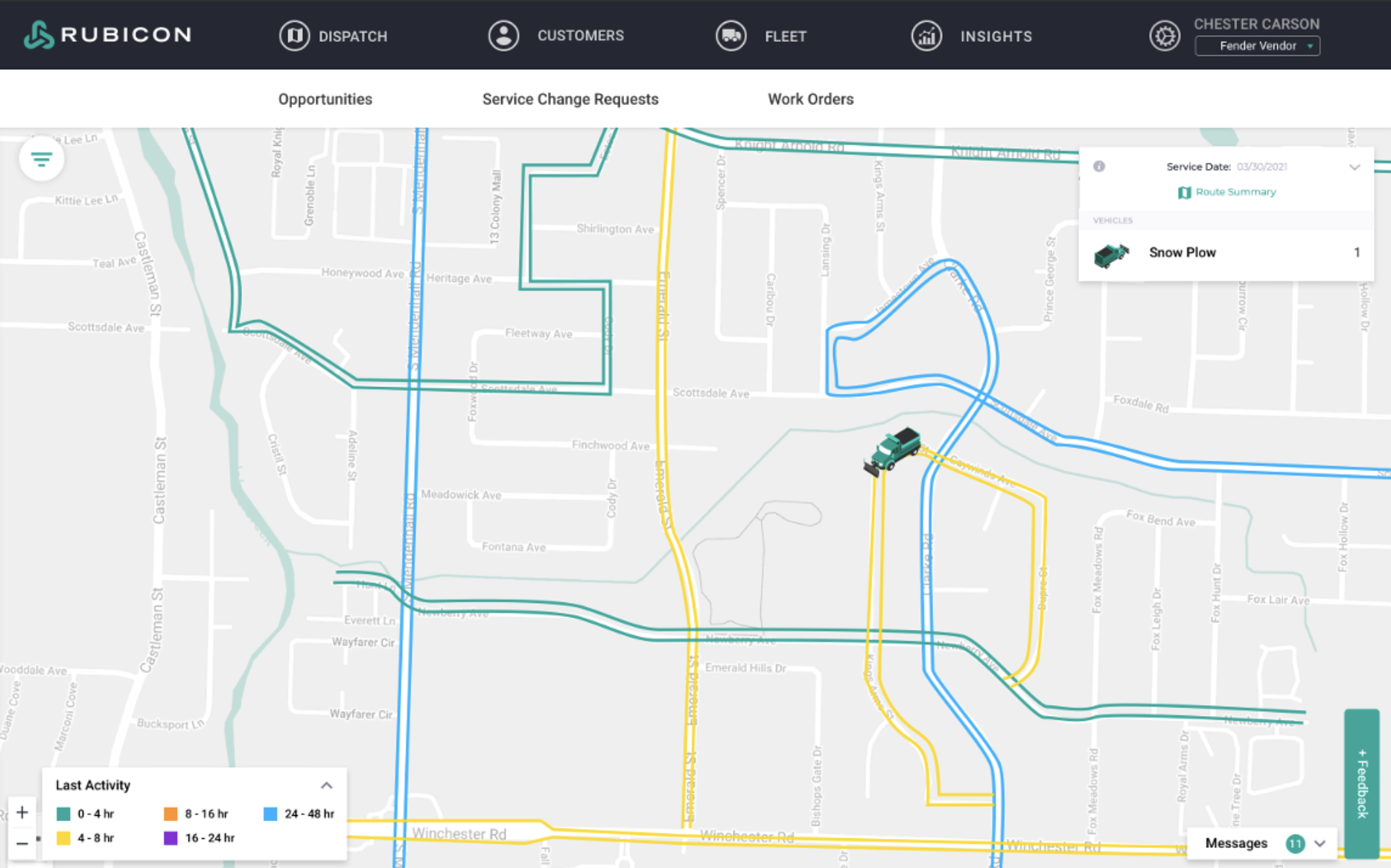 RUBICONSmartCity has been rolled out in over 80 cities across the United States, and it is available to purchase on Sourcewell, the AWS Marketplace, the HGACBuy consortium, and Marketplace.city.
---
If you are interested in learning more about how RUBICONSmartCity can help your county manage its heavy-duty fleets through everything from solid waste collection to the successful management of snow events, visit Rubicon.com/cities and look for us at upcoming NACo events.