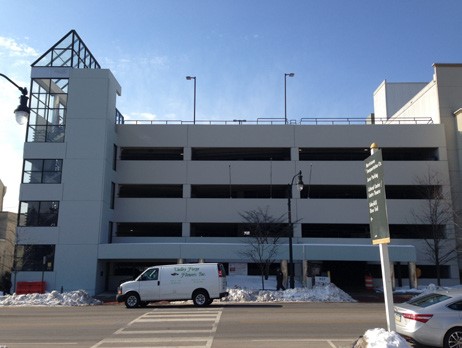 Built in 1984, the five-story Norristown Parking Garage is located on Montgomery County's Main Street in the Commonwealth of Pennsylvania. Few, if any, capital dollars had been spent to maintain and keep up the structure. Predominately comprised of precast concrete, county officials found rehabilitation was necessary to ensure staff and visitor safety and extend the life of the structure. In addition to the repair of deteriorated concrete, the HVAC, plumbing and electrical systems were found to be unusable due to water infiltration.
Hoping to save money and speed up the timeline, the county sought an alternative to traditional construction procurement methods known as Indefinite Quantity Construction, commonly referred to as Job Order Contracting.
The county was able to take advantage of preexisting Gordian ezIQC® contracts available through Keystone Purchasing Network (KPN), a local cooperative purchasing agency. Gordian's ezIQC solution establishes local, competitively-bid prices upfront and eliminates the need to bid each project separately. In addition, the solution allows counties to access local, competitively-awarded contractors who can get started right away on projects.
For this project, Montgomery County hired S.J. Thomas Company Inc. to complete the renovations. The scope of work included: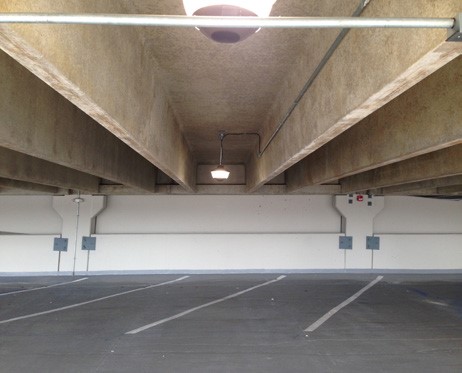 Removal and repair of delaminated and deteriorated concrete
Replacement of existing drains
Installation of new traffic-bearing waterproof membrane
Repair of all deteriorated joints
Upgrade or replacement of HVAC, plumbing, fire protection, electrical and vertical transportation systems
Taking only 13 months to complete and arriving nearly $2 million under budget, the large rehabilitation project was heralded a major success for Montgomery County. Praise was also given for the environmentally friendly approach taken – for example an energy saving LED lighting system was installed. The renovation was noted as a prime example of the county making good use of taxpayers' money.
To learn more about ezIQC, visit gordian.com/ezIQC.