How lack of options overwhelms the criminal justice system
There is a drastic overlap between people with mental health and those who are most often arrested and sent to prison or jail. In the U.S. 4 percent of the general population suffers from some sort of mental illness. That rate is almost five times higher when looking at incarcerated populations.
In Fulton County, Ga. which encompasses much of metropolitan Atlanta, the lack of services for mentally ill individuals, combined with a lack of options for law enforcement when making arrests, combined creates an untenable situation. This was reflected in state and county study of the data.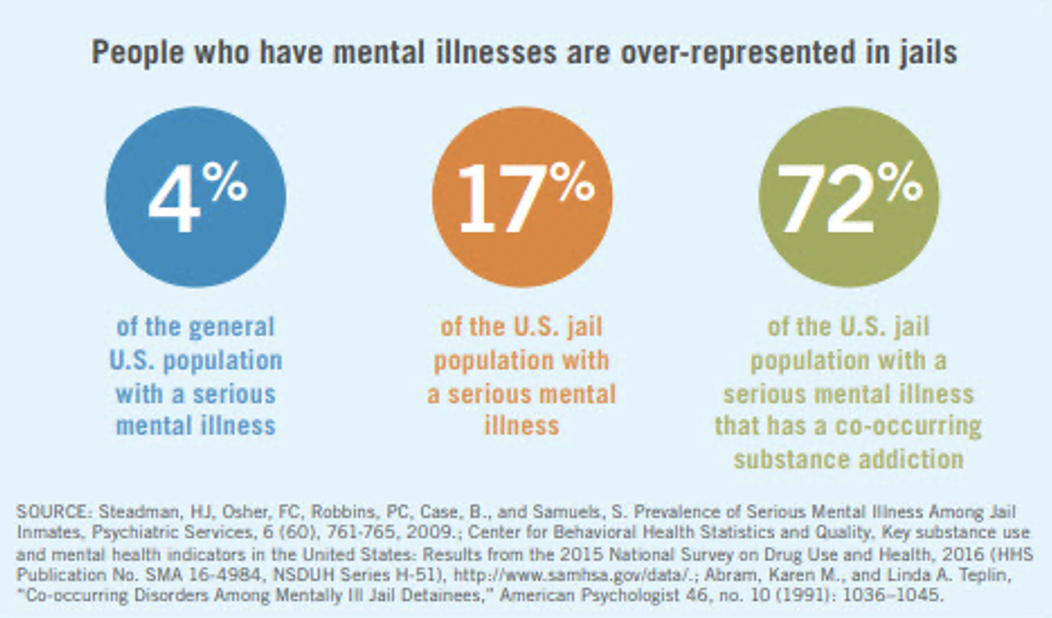 What the Numbers Showed
When looking at the 100 people arrested most often in the County, recent data showed they were booked more than 2,000 times in two years. Half of those arrests were for low-level, non-violent misdemeanors. This data analysis showed that Fulton County's current system wasn't helping to lower recidivism rates among these individuals; or give them the help they needed.
The cost of jailing people with mental illness is high, as is the cost of rebooking the same individuals many times. In some areas of the country, jail overcrowding can exacerbate cost and safety issues as well.
There are solutions, although they require embracing change in parts of the criminal justice system. Fulton County put together a Justice and Mental Health Task Force, which is enacting a plan based on the Sequential Intercept Model. The model tracks how people with mental illness move through governmental systems, where the gaps are, and how they can be filled. Fulton County is leveraging their existing data-sharing platform from Tyler Technologies, which runs on Amazon Web Services (AWS), using Amazon Kinesis Data Streams to capture, process, and store data streams at any scale.
"Our effort will meaningfully reduce arrests and free up scarce resources at the county jail and in local police departments," says Superior Court Judge Robert McBurney, chair of the county task force. "This important partnership with Tyler gives us the ability to more quickly identify those in greatest need of behavioral health services so that they can be diverted out of the criminal justice system and into the care of those agencies better equipped to provide needed support."
In Fulton County, Georgia, the urgent need for criminal justice solutions led to a dynamic partnership with Tyler Technologies.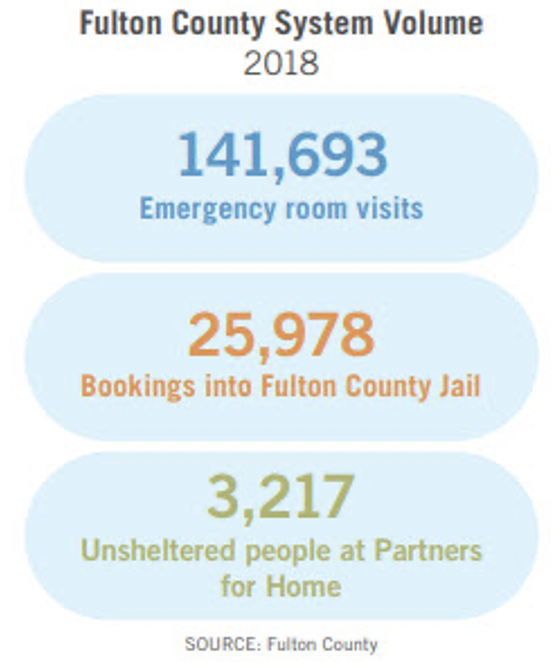 Providing Better Options
Although Fulton County is the largest county in Georgia, serving more than 1 million residents, they do not have a dedicated crisis center. This means law enforcement have less options when arresting a mentally ill individual, and jails and prisons are forced to provide care they aren't trained for.
When Fulton County started compiling its first datasets using the Tyler solution, it proved without a doubt that they had correctly identified the need for change.
"People caught in the cycle of incarceration are often experiencing homelessness, they may have mental illnesses, or have chronic substance use issues, and they've got nowhere to go," says Kristin Schillig, who manages the task force for the Superior Court of Fulton County. "We need to work towards building a public safety infrastructure that links people in need to community providers and services without criminal justice involvement."
Upcoming Live Webinar:
Join Tyler Technologies and Fulton County on November 3 as part of NACo's Familiar Faces Initiative. You will hear from Judge McBurney and Kristin Schillig along with seeing the Tyler services that supported the innovative avenues Fulton County took with their justice and health care systems.