Rubicon created a best practices guide best practices guide on how to design an efficient, effective solid waste collection operation
Most counties have some responsibility for waste management, and as you likely know, collection is the most expensive part of managing waste. It is therefore essential that the waste and recycling collection operations in your county are running as efficiently and effectively as possible.
Rubicon® is a digital marketplace for waste and recycling, and provider of innovative software-based solutions for businesses and governments worldwide. Our mission is to end waste by turning businesses into more sustainable enterprises, and communities into greener and smarter places to live and work.
We launched RUBICONSmartCity™ in 2016, and over the last six years we have spoken to almost every solid waste department in the United States, deploying our solution in over 80 cities. In that period, we have learned a lot about the current state of municipal solid waste operations across the country. Based on this experience, we have compiled a best practices guide on how to design an efficient, effective solid waste collection operation.
Below is an abridged version of this guide, focused on five key ways counties can improve waste management costs and operations:
1) Confirm Service and Reduce Go-Backs
The fastest way to improve the efficiency of any solid waste collection operation is to have a way to confirm service with customers and reduce the need to go back for stops that aren't on "today's" routes. For many communities, go-backs occur day in and day out, and although the truck is still moving and isn't technically idle, all that time, mileage, and fuel is unproductive. It's a duplication of effort from the previous day's work. RUBICONSmartCity makes it easy to confirm service on the go.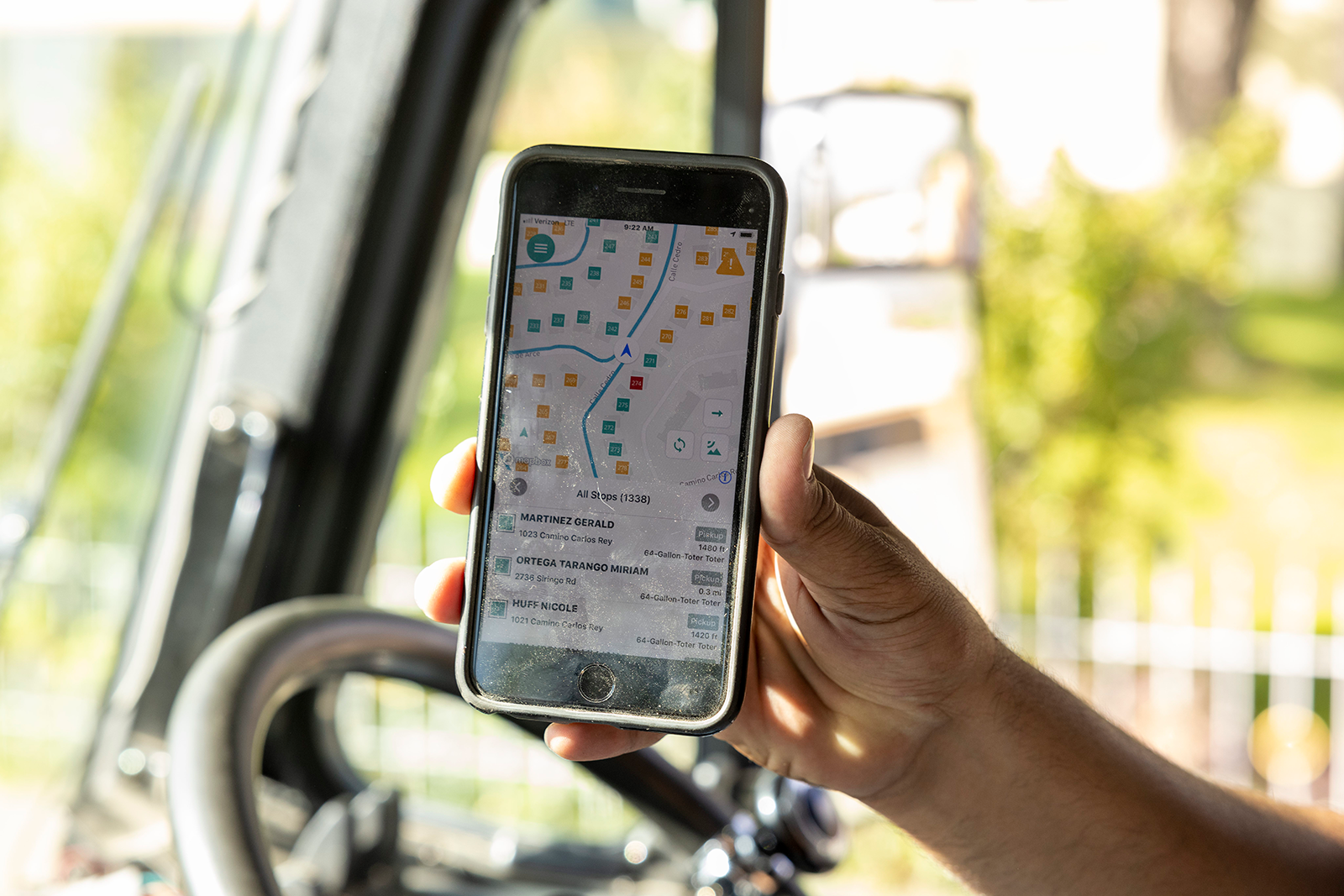 2) Optimize Routes and Services
Any city, town, or county has physical factors that create unique route structures, so understanding these factors is critical in creating efficient routes. Rubicon has optimized recurring residential routes for dozens of communities and learned so much about what makes different places unique and how to best navigate those streets, alleys, and byways. In our experience, if your county hasn't optimized its routes within the last five years, now is the time to do so in order to avoid unbalanced routes that lead to inefficiencies and unbalanced workloads among drivers, leading to speeding, crashes, injuries, and more.
3) Schedule Bulky Collection
From mattresses to mannequins, bulky pick-ups can slow down even the most efficient of solid waste collection operations. When a community requires bulky collections to be scheduled ahead of time, not only do customers adhere to the rules with greater regularity, but it allows pick-ups to be scheduled alongside go-backs, instead of having to add even more one-off routes.
4) Manage Commodities
Rubicon's mission is to end waste. One of the ways in which we do this is by helping our partners in the public sector find economic value in their waste streams. There is monetary value in the recyclables that the communities in your county are collecting, and when these valuable commodities are properly managed, this value can be realized.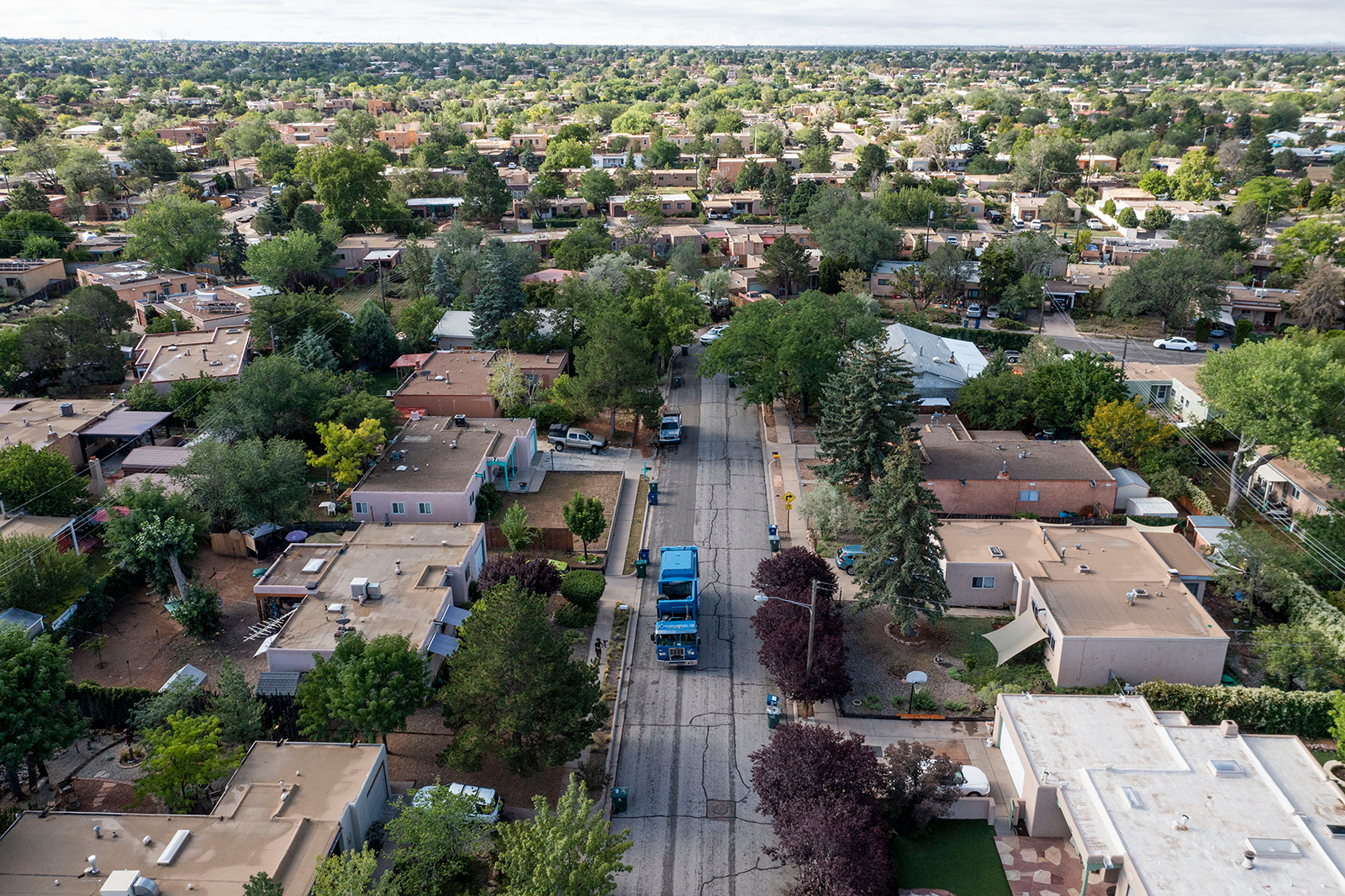 5) Enforce Ordinances
If any of the cities within your county have ordinances stating when waste and recycling can and can't be set out—or if you have a county-wide mandate related to if and when go-backs can take place—these ordinances need to be enforced. Having rules on the books is half the battle; measured enforcement is the other half. And of course, if any of the cities within your county do not have an ordinance of this nature in place, speak with their local city councils about establishing one.
---
Improving waste management costs and operations is the first step in designing an efficient, effective solid waste collection operation in your county.
If you are interested in learning more about how RUBICONSmartCity can help your county manage its heavy duty fleets, visit Rubicon.com/cities and look for us at upcoming NACo events.