FEMA releases new resource for individuals to prepare for natural disaster and weather-related emergency alerts
FEMA's no-cost tool provides individuals with preparation strategies and real-time guidance for 17 different hazards
Last week, FEMA released a new preparedness resource to help individuals decode what to do when they receive an emergency alert for natural disasters. The guide contains hazard information, watch and warning information, and research-validated protective actions guidance for 17 different hazards including but not limited to; tornadoes, hurricanes, extreme wind, tsunamis, storm surges, winter storms, blizzards, ice storms, wildfires, floods, dust storms, and more.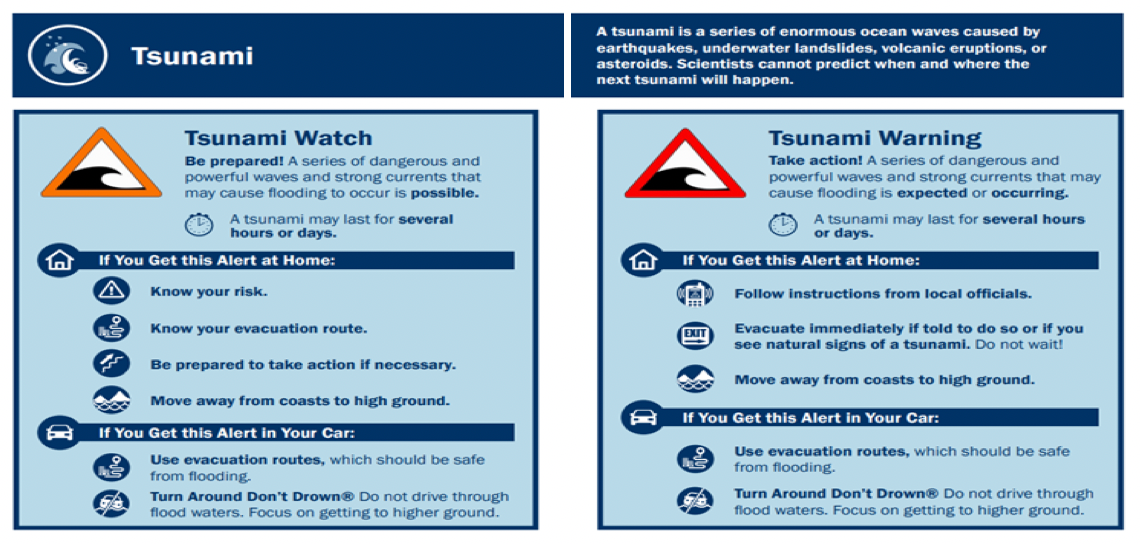 The guidance packet includes information on what to do whether the natural disaster is in an "advisory" stage (may occur but will not be life-threatening) "watch" stage (has the possibility of occurring and can be life-threatening) or in a "warning" stage (is about to occur or occurring right now), and what to do in each scenario. Furthermore, the guide tells you the average duration of each weather incident or disaster, and what to do depending on whether you are indoor or in your car.
FEMA's Guide for Alerts and Warnings is available for download as a large print document and for order from the warehouse as a pocket-sized booklet. You can learn more about your communities' risk level, the types of appropriate emergency supplies, and other strategies on how to prepare for each hazard on FEMA's website here. NACo will continue to distribute helpful resources and guidance to prepare communities for natural disasters.