New CDC guidance recommends indoor mask wearing in counties where COVID-19 transmission rates are high
Approximately 46% of counties have high levels of COVID-19 transmission and approximately 17% have substantial levels
CDC latest guidance recommends universal indoor masking for all teachers, staff, students and visitors to schools regardless of vaccination status
On July 27, the Centers for Disease Control and Prevention released revised guidance on mask wearing, recommending that vaccinated individuals resume wearing masks indoors and in public areas that are seeing spikes in COVID-19 transmission rates. 
The agency cited the guidance was revised due to surges in COVID-19 cases in areas where vaccination rates are low, and new data regarding the transmissibility of the Delta variant among vaccinated individuals. The guidance is specifically directed at areas where COVID-19 transmission rates are "high" or "substantial" as classified by the CDC. The distinction between these two categories is as follows:
High Transmission: total new cases in a county is greater than 100 per 100,000 persons, in the past 7 days
Substantial Transmission: total new cases in county is between 50 and 99 per 100,000 persons in the past 7 days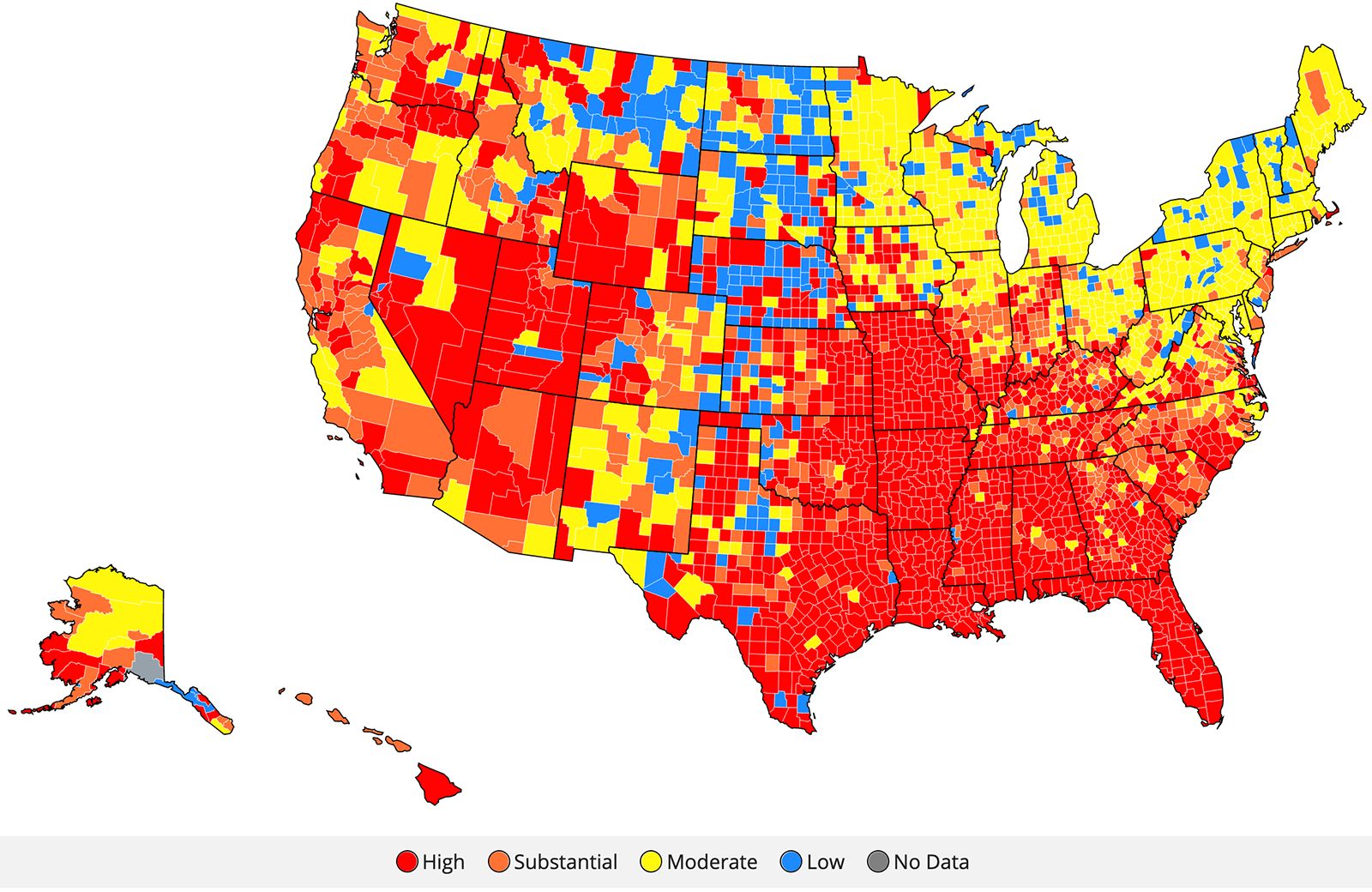 Figure 1. CDC Community Transmission by County Map. Time Period: Monday, July 19- Sunday, July 25
According to CDC data, approximately 46% of counties have high levels of COVID-19 transmission and 17% have substantial transmission, which means that the updated guidance would apply to nearly two-thirds of all US counties.
The new guidance further recommends that everyone in school settings wear masks indoors to include teacher, staff, students and visitors- regardless of whether or not they have been vaccinated.
The new guidance comes amidst some local governments including LA County and Orleans Parish reinstating indoor mask mandates for residents as a result of rising COVID-19 cases. NACo will continue to monitor and report on federal guidelines and recommendations around COVID-19 protocols that impact local governments as they develop.
Additional Resources: