Boone County, Ky. Judge Gary Moore greets Senate Majority Leader Mitch McConnell after he introduced him at the Feb. 23 Closing General Session. Photo by David Hathcox
More than 1,600 county leaders convened in Washington, D.C. Feb. 20–24 for NACo's annual Legislative Conference. Attendees met with members of the Obama Administration and Congress on key issues such as criminal justice and mental health reform, public lands and surface transportation.
"Counties and residents feel the effects of countless decisions made in Washington," said NACo President Sallie Clark. "We are here to work with our federal partners because federal decisions profoundly impact Americans on the ground, where we live and work."
The conference served as the stage for the debut of NACo's Counties Matter campaign, the successor to the 2-year-old Why Counties Matter initiative. The new Counties Matter campaign, designed to communicate the essential role counties play in everyday life, includes a diverse array of online and offline tools to help educate the general public and other constituents.
Conference attendees heard from congressional and Administration leaders including Senate Majority Leader Mitch McConnell (Ky.), Sen. John McCain (R-Ariz.); Secretary of Transportation Anthony Foxx; Acting Secretary of Education John B. King, Jr.; Secretary of Agriculture Tom Vilsack; Secretary of Housing and Urban Development Julián Castro; Director of the White House Office of Intergovernmental Affairs Jerry Abramson; Director of the White House Office of National Drug Control Policy Michael Botticelli, and Director of the National Science Foundation Dr. France Córdova.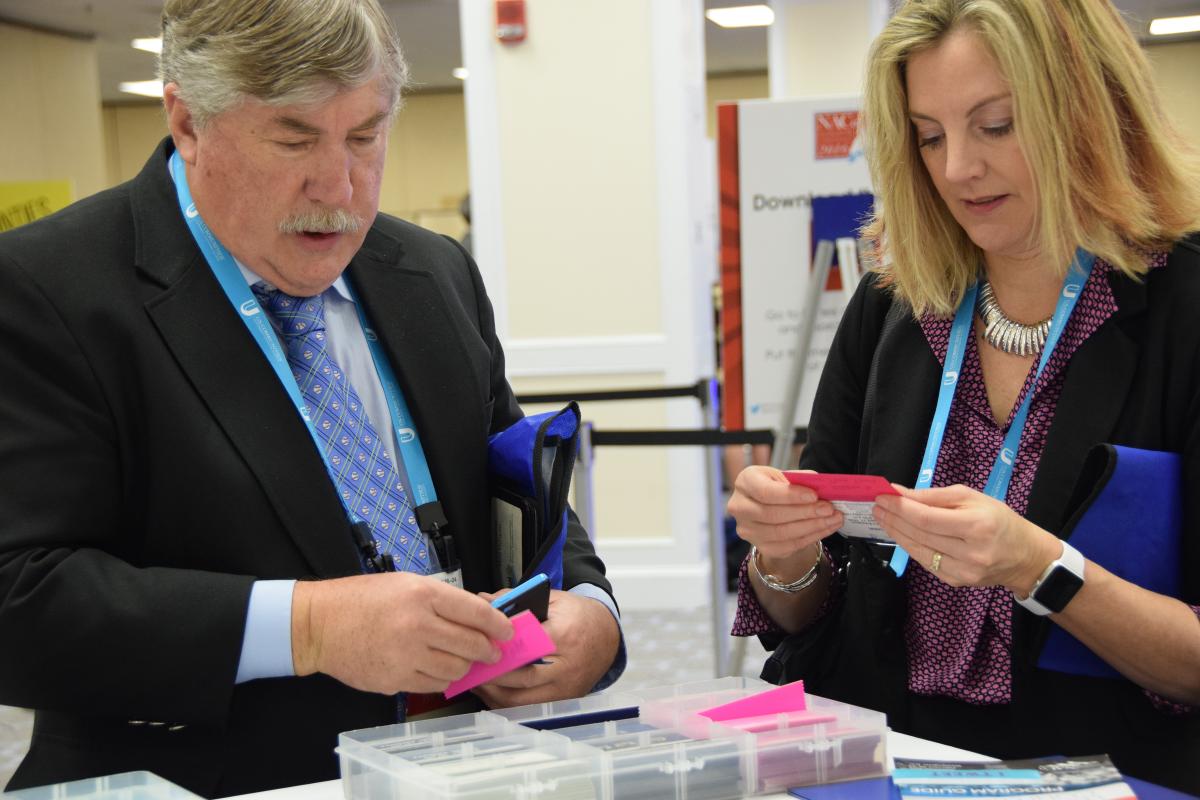 Childhood rural poverty and the opioid and heroin abuse raging across rural America was a distinct conference focus. Special programming included a Governors' Roundtable to address how states and counties tackle chronic rural poverty, featuring Govs. Bill Haslam (R-Tenn.), Gary R. Herbert (R-Utah), Terry McAuliffe (D-Va.) and Tom Wolf (D-Pa.); a conversation between Agriculture Secretary Tom Vilsack and Acting Education Secretary John King on rural education, moderated by Washington Post columnist Ruth Marcus; and a NACo- and White House Rural Council-sponsored Poverty Summit featuring speakers from the federal, state, academic and private sectors.
NACo hosted a congressional briefing on Capitol Hill with Sen. Al Franken (D-Minn.), which highlighted counties' pivotal role in lowering incarceration rates and facilitating successful reentry.
There were more than two-dozen educational workshops and educational sessions for steering committee members featuring county officials and other leaders in the public, private and nonprofit sectors. They focused on topics such as workforce and economic development; transportation and infrastructure; public health and safety; mental health and jails; and cybersecurity and technology.
NACo's Board of Directors adopted more than 30 interim policy positions, recommended by NACo's steering committees.
---
More Legislative Conference coverage
Hero 1