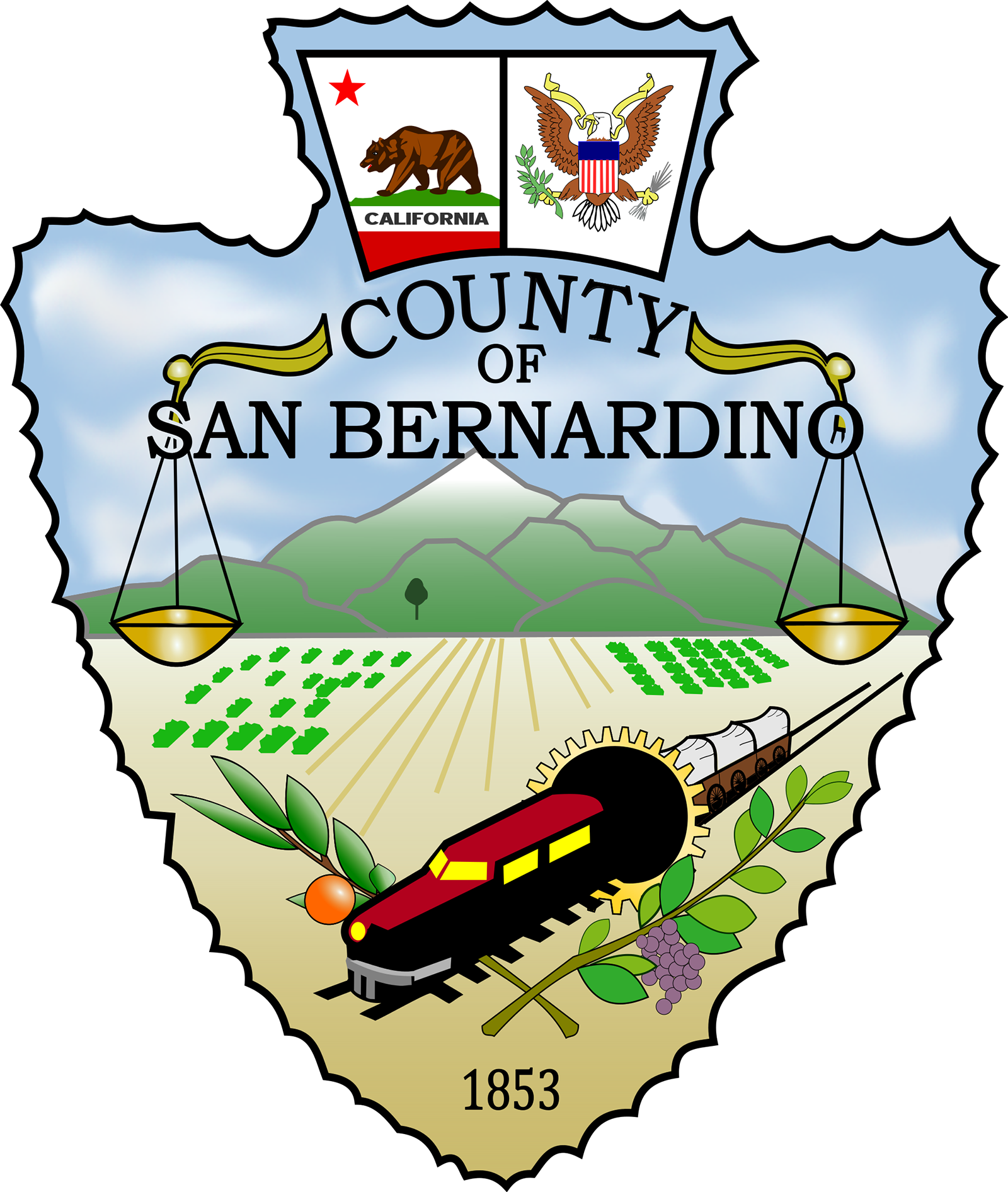 San Bernardino County
Approved: Sept. 7, 1948
San Bernardino County was formed in 1853 and was named for Saint Bernardino of Siena, an Italian priest and Franciscan missionary. William Dedrick of the Planning Commission designed the seal and the Board of Supervisors approved it on Sept. 7, 1948.
Information provided by Genevieve Preston, San Bernardino County archivist.
Tell Us More

If you would like your county's seal featured in "Behind the Seal," contact Charlie Ban.
The seal is shaped like an arrowhead to represent the county's famous geological rock formation found on the side of San Bernardino Mountain. 
The two levels of government for which the county acts as an agent are represented: the State of California and the federal government. 
The green mountains pay tribute to the county's mining history 
The orange groves and vineyards portray the historic agriculture industry of the region. 
A wagon represents the early history of settlers arriving to the San Bernardino Valley — it transforms through a gear and out comes a modern train, depicting the industrial progress the county has witnessed.
Hero 1