National County Government Month 2016
National County Government Month (NCGM), held each April, is an annual celebration of county government. Since 1991, the National Association of Counties has encouraged counties to actively promote the services and programs they offer. Counties can schedule activities any time during the month. NCGM is an excellent opportunity for your county to highlight effective county programs and raise public awareness and understanding about the various services provided to the community.
NCGM 2016 Resources
This year's NCGM theme is Safe and Secure Counties, which is consistent with NACo's 2015-2016 Presidential Initiative. Download the 2016 NCGM Toolkit for ideas about engaging your community and celebrating county government in action. In the NCGM poster, there is space in the upper right corner, at the top of the yellow box, to add your county logo to the poster.
NCGM 2016 Toolkit Sample Proclamation Sample News Release NCGM Logo Counties MatterNCGM Poster
Media Coverage
View media coverage here.
Story Map
View a story map in County News that highlights how six counties across the nation celebrated NCGM this year.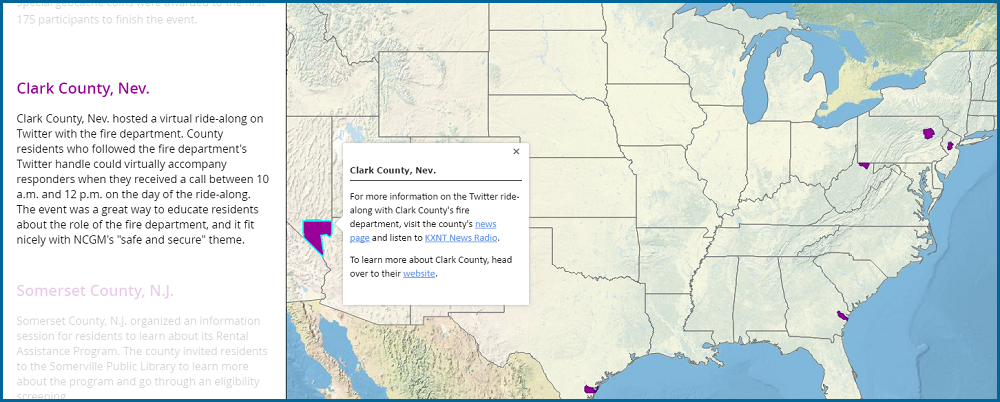 Questions?
If you have questions about National County Government Month, please contact Brian Namey at BNamey@NACo.org or 202.942.4220.